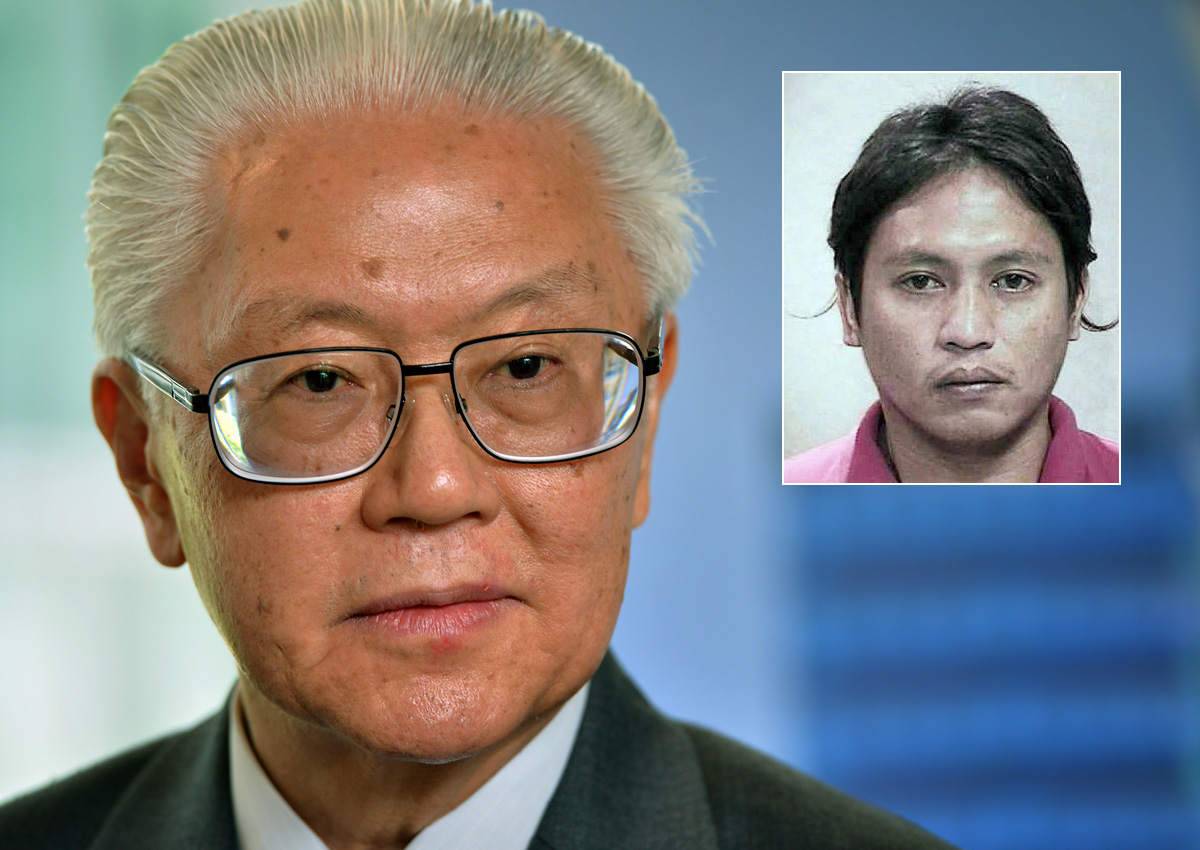 KUCHING - If Singapore President Tony Tan does not reconsider Sarawakian Kho Jabing's new clemency petition, then the murder convict will be executed predawn on Friday.
As recently as early this month, it was assumed Kho, 31, could have at least three more months pending a fresh clemency petition.
"However, it has come to our attention that the president, while acknowledging Kho's intention to file a new clemency petition, has taken the position that his decision to reject the previous clemency petition in October 2015 still stands," said a joint statement released by human rights activists.
"It is unclear if Tan will consider the new clemency petition once it is filed."
The press release was issued by We Believe in Second Chances and the Singapore Anti-Death Penalty Campaign.
Co-signees include Amnesty International, the Sarawak Advocates Association, Taiwan Alliance to End the Death Penalty, Reprieve Australia, Anti-Death Penalty Asia Network and Center for Orang Asli Concerns.
Twelve relatives of other inmates on death row in Singapore also joined in the group petition. They include sisters, mothers and fiancees.
The campaigners are urging the president to grant clemency to Kho and commute his death sentence to life imprisonment.
"The fact that one High Court judge and two Appeal judges have expressed the opinion that the death penalty is not an appropriate punishment for Kho Jabing shows there continues to be doubt a death sentence is justified in this case.
"It is of utmost importance this case not be rushed.
"We call on the president to stay the execution scheduled for May 20, as to allow a reasonable time for the consideration of Kho's new petition," the statement added.
Kho received a letter from the Singapore Prison Service on May 12 informing him that his execution had been scheduled. Kho was convicted of murder in 2011.
The announcement came as a shock to family members who have flown to Singapore.
"We do not condone Kho's crime, nor do we seek to erase the hurt he has caused to the victim's family," his family, including mother Lenduk and sister Jumai, said.
During the campaigning period of the recent Sarawak polls, the family staged a widely reported press conference, urging for help from local politicians.
The campaigners pointed out that the case involving Kho had been traumatic due to amendments made to Singapore's mandatory death penalty and appeals lodged by the prosecution.
The campaigners said Kho had, over the years, been sentenced to death, then life imprisonment (with caning), then death again.
This back-and-forth has taken a horrific toll not just on Kho as the inmate, but his family too.