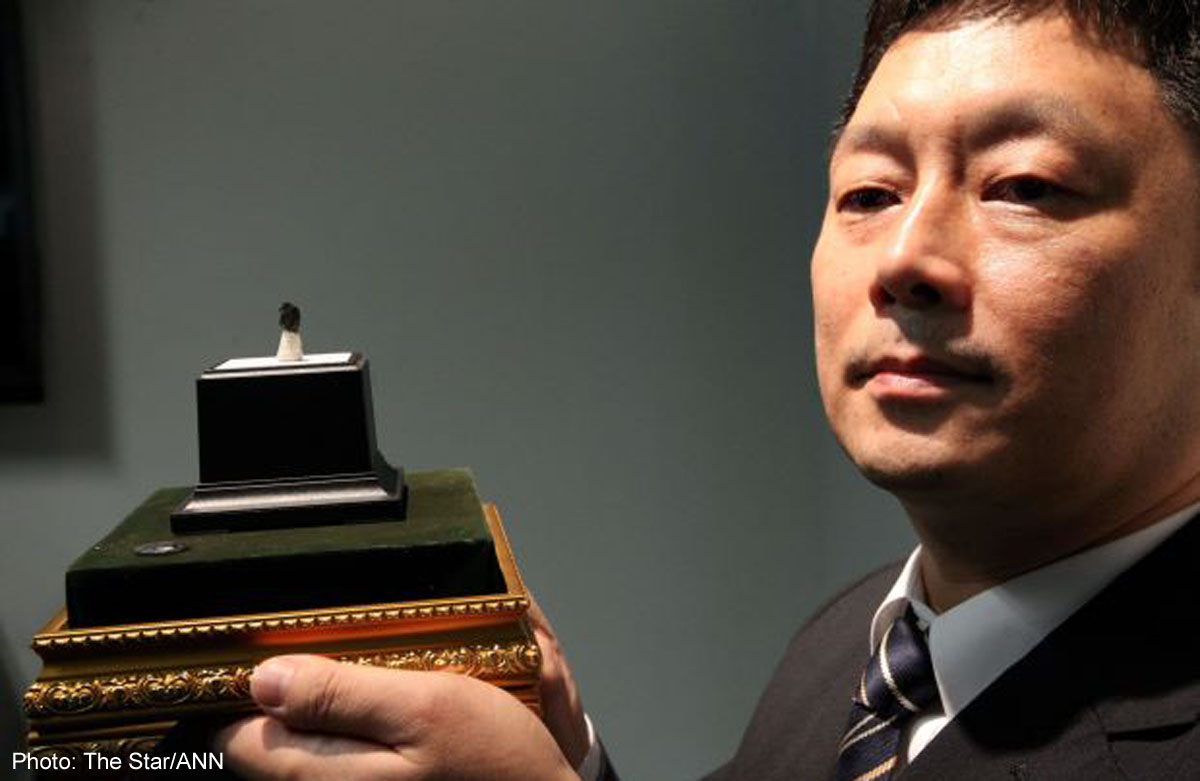 KUALA LUMPUR - An important dinosaur fossil has been found in Pahang, the second such discovery announced in a space of nine months.
The University Malaya palaeontology team on Thursday announced the discovery of a fossil tooth of a herbivorous dinosaur of the Ornithischian order.
Assoc professor Dr Masatoshi Sone of the Department of Geology said that the new dinosaur tooth was about 13mm long and 10.5mm wide in preserved dimensions.
The material was discovered in a sedimentary rock formation in Pahang which dates back to the Cretaceous period.
The specimen was found not far from the location of where the first announced dinosaur fossil was discovered.
In February this year, Dr Sone announced the discovery of fossil remains of what is considered the spinosauridae dinosaur, a particular family of carnivorous dinosaurs.
The exact location of the discoveries could not be disclosed, Dr Sone said, to prevent others from raiding the site.
"The find implies that there was an established vegetated terrestrial ecosystem in Peninsula Malaysia during the Cretaceous period," he told a packed press conference at University Malaya.
The Cretaceous is defined as the period between 145 to 75 million years ago, the last period of the Mesozoic era, following the Jurassic and ending with the extinction of the dinosaurs.
Dr Sone said that it was plausible that large dinosaur fossils still remained in the country.
"We hope the discovery can lead to the development of palaeontology studies in the country. There is a lot of potential in this area of studies," he said.
Postgraduate Geology student Teng Yu He and several Japanese researchers were also part of the research team.