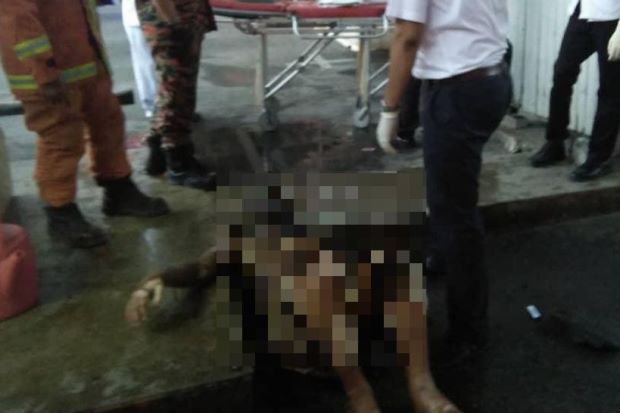 BATU GAJAH - A senior citizen said to be suffering from depression set himself on fire at a taxi station here.
He died some four hours later on Saturday from severe head injuries.
The 62-year-old victim doused his body with petrol before setting himself alight, with passers-by watching in horror before some rushed over to put out the fire.
Firemen treated his burns before handing him over to the police.
Deputy OCPD Supt Tan Boon Hooi said they received a distress call at about 7pm, telling them that a man was on fire near a petrol kiosk.
He said the victim was unemployed and lived alone.
"But investigations found the victim had four siblings in Gopeng, Kuala Lumpur and Johor," he said.
Those having problems or who contemplate suicide are urged to contact Befrienders at 05-547 7933 (Ipoh), 04-281 5161 (Penang) or 03-7956 8144 (Klang Valley).
HELPLINES
Samaritans of Singapore (SOS): 1800-2214444
Singapore Association for Mental Health: 1800-2837019
Sage Counselling Centre: 1800-5555555
Care Corner Mandarin Counselling: 1800-3535800