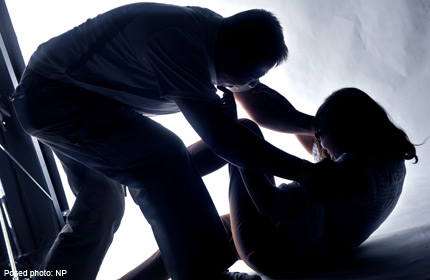 SINGAPORE - Malacca has been rocked by yet another case of a teenage girl forced into the sex trade by a friend.
The victim lodged a police report on Sunday saying that the man forced her to have sex with his friends by threatening to sell her to a Thai pimp, The Star reported.
The 14-year-old said she went on a joyride to a resort in the town of Alor Gajah, Malacca, with a male friend nicknamed Gemok (Fatty) at about 3am on Aug 3.
Once there, the girl met three men, who took her to a chalet and said they had paid Gemok for her services. They raped her.
She was also threatened with being sold to a Thai pimp if she refused.
A relative said the girl told him that she regretted following Gemok that night.
"We have lodged a police report and will let investigations reveal whether Gemok was linked to any prostitution ring in Thailand," he said.
Earlier this month, The Star reported a case of teen prostitution in Merlimau, Malacca.
A man had tried to rescue his 13-year-old daughter, who was allegedly pimped out to nine men by her 26-year-old boyfriend.
The teen was into drugs and was offered RM20 (S$8) for each session of sex.
The 46-year-old businessman stormed the house where his daughter was servicing clients, but was stopped by two men inside.
He claimed that the men tried to attack him, so he shouted and passers-by came to the rescue.
Only then was he able to take his daughter away.
The girl is now under the care of the Welfare Department.
There has been an increasing number of cases of teen prostitution in Malacca recently and this is a case for concern, The Star reported.
Sources revealed that some of these teen sex workers operate solo and do not need a pimp.
"They offer their services via social media," a source revealed.
"Most of them rent houses in a group to entertain their clients," he said.
"Some even do it in back alleys."
The authorities are finding it hard to prosecute their clients as their identities are unknown.
"And the girls refuse to name them," said state welfare, woman and family development chairman Latipah Omar.
Drug addiction
She added that there were many girls who were willing to sell their bodies because of their drug addiction.
"We are concerned. Teenage prostitutes are extremely vulnerable to HIV due to lack of knowledge or access to preventive methods," she said.
Meanwhile, a race-pit crewman has claimed trial to the attempted rape of a girl half his age, The Star reported.
Mohd Nor Anifha Nor Arzmi, 26, was charged yesterday with attempting to rape a 13-year-old schoolgirl in a storeroom in Kuala Lumpur on July 9.
Deputy public prosecutor Normadiana Mamat urged the court to use its discretion not to offer bail, as the crime was non-bailable.
Mohd Nor Anifha, who was unrepresented, faces can be jailed up to 30 years and caned if found guilty of rape.

Get The New Paper for more stories.