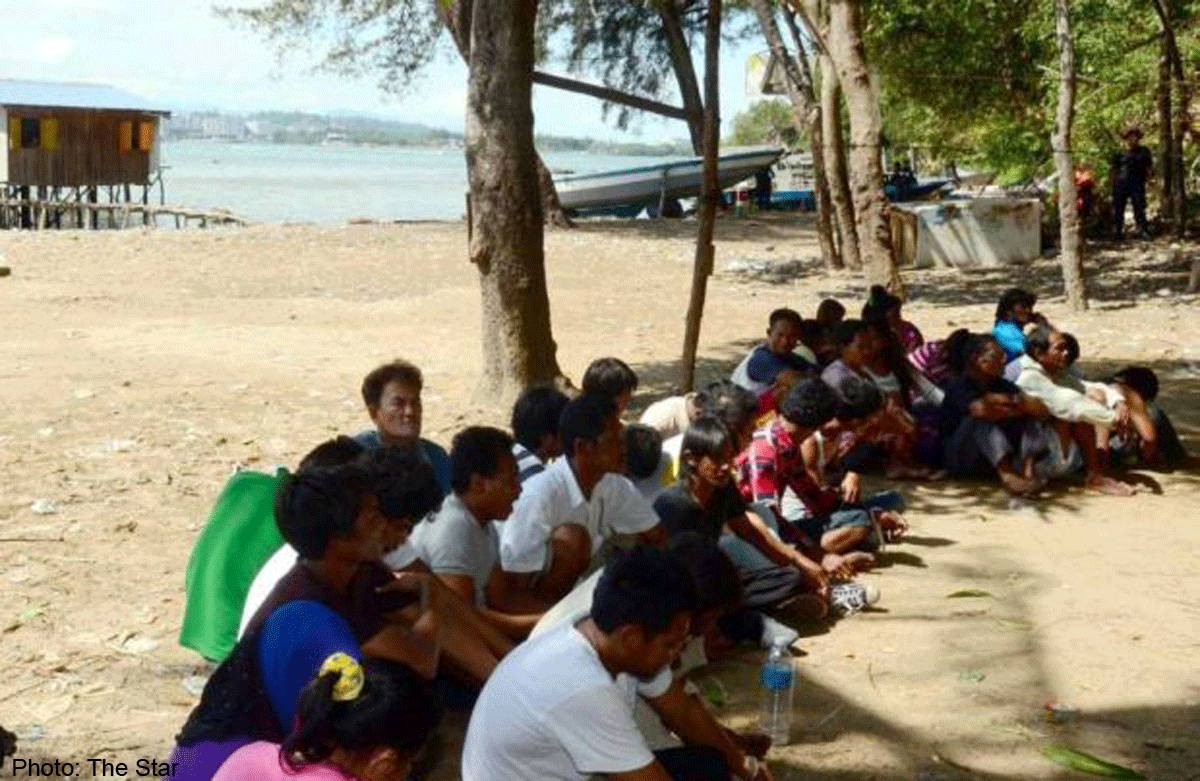 KOTA KINABALU - Vast employment opportunities, long borders, numerous islands and cheaper goods in Sabah are among key factors identified for the continuing entry of illegal immigrants and existence of smuggling activities in eastern Sabah.
Eastern Sabah Security Command (Esscom) commander Datuk Abdul Rashid Harun said other factors included family and cultural ties due to the close proximity of eastern Sabah to Indonesia and the Philippines.
"We have identified six factors that contribute to the higher cross border movements. Esscom is mapping out strategies to overcome illegal activities," he said during an Esscom meet-the-people session in Kinabatangan.
Rashid said illegal immigrants found it easier to obtain better paying jobs in Sabah compared to their home country.
"Abundant job opportunities are encouraging illegal immigrants to enter the state," he said, adding that the long 1,777.3km border from northern Kudat to south eastern Tawau also made it easier for the illegal immigrants and smugglers to move in and out.
He also noted that there were many islands that allowed them to hide, adding that many illegal immigrants and smugglers could also blend in with the local sea border communities.
"We are aware that incidents of kidnappings, smuggling and intrusions are a continuing threat faced by the people in the east coast (of Sabah) particularly in waters off Semporna, Tawau, Kunak, Lahad Datu and Sandakan," he said.
Rashid said that Chief Secretary to the Government Tan Sri Dr Ali Hamsa had said that the establishment of Esscom last year was among steps taken by the Government to tackle problems on illegal immigrants.