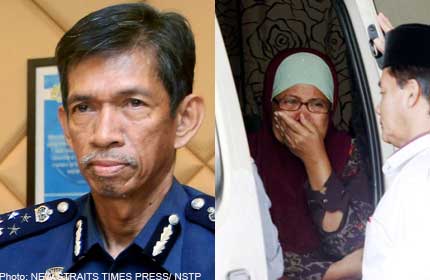 PETALING JAYA - Slain Customs deputy director-general II Datuk Shaharuddin Ibrahim was slated to be transferred a month prior to his murder, the Peninsular Malaysia Customs Officers Union has confirmed.
Its president Ibrahim Ahmad said Shaharuddin's son Mohd Akhtar was correct in saying so. "But we asked for him (Shaharuddin) to remain at the department headquarters as he was a very dedicated officer. He received the transfer letter in March but we appealed to the department management against the transfer and we were successful," he said yesterday.
However, Ibrahim said the union was not privy to the reason behind the transfer order.
Mohd Akhtar was previously reported to have said that his father was gunned down after investigating a car smuggling syndicate in Langkawi.
Mohd Akhtar also alleged that his father had warned his bosses of corrupt officials, adding that Shaharuddin received a transfer letter soon after making the accusation.
Meanwhile, Customs director-general Datuk Seri Khazali Ahmad said the police should be allowed to conduct a thorough investigation into the case.
"We are also conducting internal investigations but the main criminal investigation is being conducted by the police. Any fresh information should be given to the police."
The 58-year-old Negri Sembilan-born Shaharuddin, who headed the Customs and Internal Tax Unit division, was a year away from retirement when he was shot dead on April 26.
Shaharuddin was seated in the front passenger seat of his official vehicle when it stopped at a traffic light junction at Putrajaya's Lebuh Wawasan. A motorcycle rode up and the pillion rider shot at him thrice.