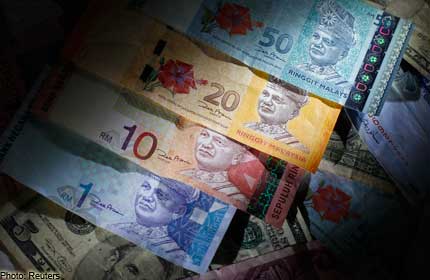 Ministries and agencies may face budget cuts in the future if they are not efficient in their spending, says Second Finance Minister Datuk Seri Ahmad Husni Hanadzlah.
He said the move would be implemented in Budget 2016 to ensure that public expenditure would be based on value for money.
"If the ministries and agencies are found not to be efficient in their spending, we will cut their budget," he said in response to points raised on his ministry on Budget 2014.
Husni also denied that water leakage and corruption had cost the Government RM25bil in losses.
Ahmad Husni said that issues pointed out by the Auditor-General in its 2012 report only amounted to RM1.5bil.
"This amount is 0.6 per cent of the total Budget 2012. It is way below the figure which Permatang Pauh MP (Opposition leader Datuk Seri Anwar Ibrahim) has claimed," he said.
Meanwhile, Federal Territories Minister Datuk Seri Tengku Adnan Tengku Mansor said that certain green lung areas in Kuala Lumpur may have to be degazetted to make way for the construction of public housing schemes.
He said the move was necessary as City Hall does not have sufficient land to build the 50,000 units planned for city dwellers.
On the controversial demolition of the Sri Muneswarar Kaliyaman temple in Jalan P. Ramlee the minister reiterated that the place was a shrine and what was demolished were other structures.