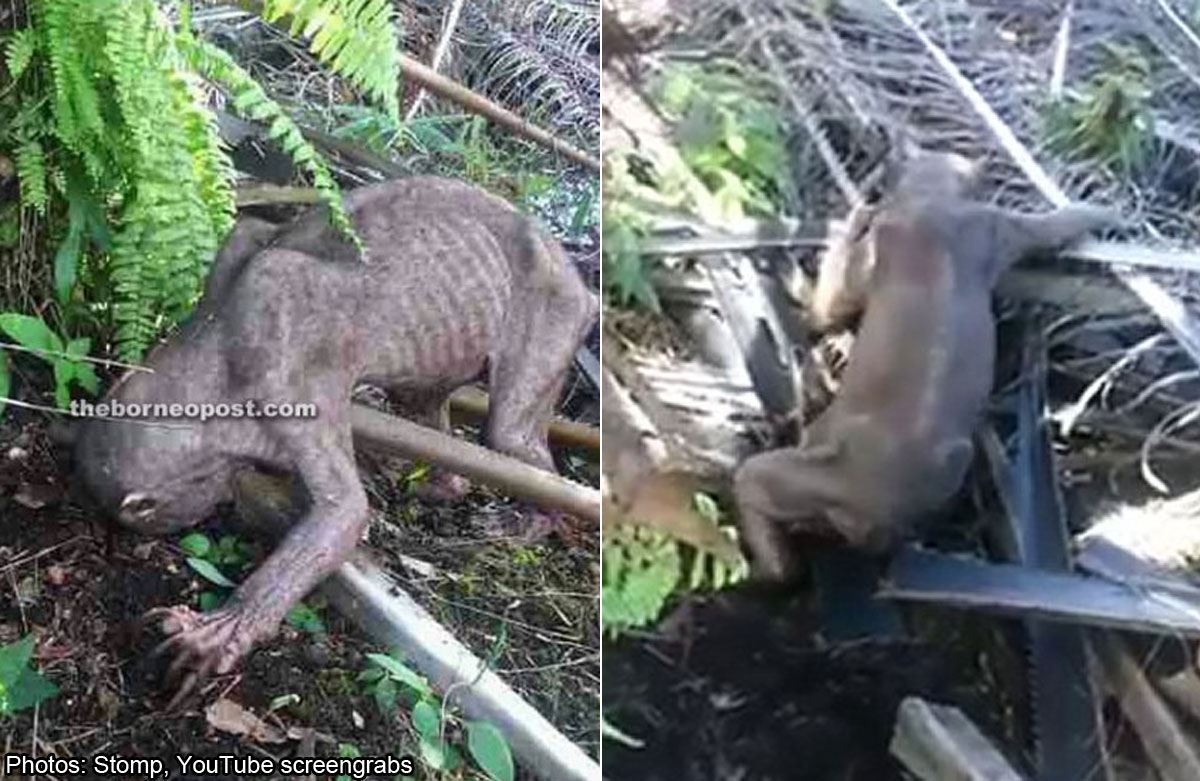 A team of Indonesian plantation workers in Sibu, Sarawak got the shock of their lives during an encounter with this bizarre-looking creature.
The incident happened at an oil palm plantation along the Bintangor-Sibu Road on Friday, Jan 30.
A contributor alerted citizen journalism website Stomp to an article on Borneo Post after learning about it.
The strange creature had sharp claws, and had apparently charged at the workers at one point.
"We were shocked. None of us has ever seen such thing. One of us then hit the animal until it appeared to have passed out. It could be a rare species of bear.
"When it regained consciousness, we forced it to go back into the jungle," said a worker.
The workers did not inform the authorities about the incident.
A video on YouTube shows the creature crawling on the ground until it reached water.
Borneo Post later reported that the creature has been identified as a sun bear with skin disease.
This was confirmed by the Sarawak Forestry Corporation (SFC) via SMS.
A SFC spokesperson said: "It is highly possible that the animal was sick, as it appeared to be losing hair.
"We are not sure what sickness. Due to floods, our Swift Wildlife Action Team (SWAT) is unable to do any rescuing. Therefore, we can only confirm once we rescue this animal.
"The reason why it appeared at the plantation (on Friday) is because its habitat had been flooded," the spokesperson said, adding that there is a secondary forest near the plantation.

Visit STOMP for more stories.