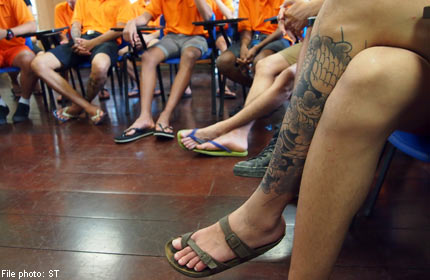 PETALING JAYA, Malaysia - Why are so many youngsters joining gangs? They have little choice, says one ex-gangster.
Raj (not his real name) says he was in Form 1 when he was approached by a boy in Form 5 and asked to join a gang.
When he refused, a group of boys waited outside the school to beat him up. He had no choice but to say "yes".
"It was Gang 24," he said. We had to pay a monthly fee of RM24 (S$9.30). It was in the Batu Caves area and Gang 24 and Gang 36 were the most active there.