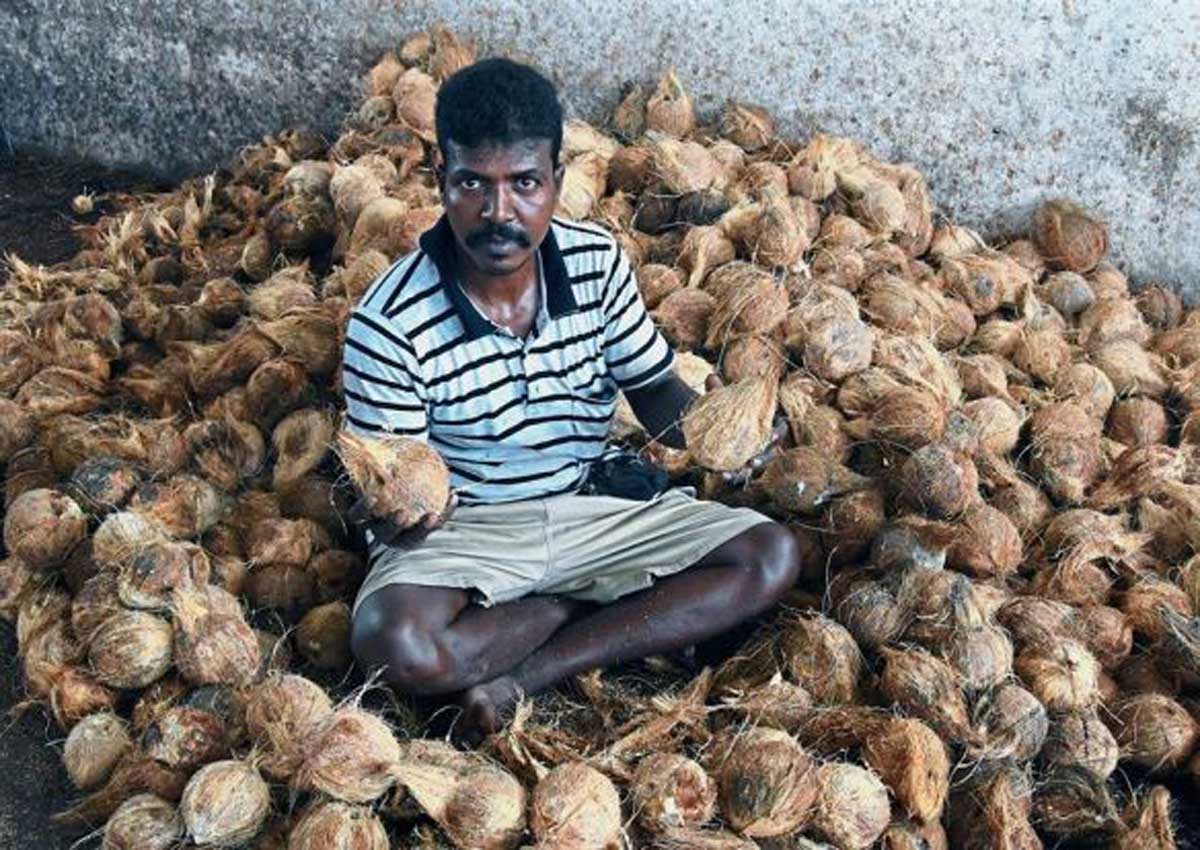 KUALA LUMPUR - The price of coconuts is driving consumers nuts - no thanks to a shortage in supply.
There is a dip in imports with supply also scarce locally. To make matters worse, demand is rising with Thaipusam just around the corner.
Prices are up by as much as 50 per cent, with some traders increasing the price per coconut from RM2 (S$0.64) to RM3.
Traders said they have no choice but to pass on the price increase to customers, with suppliers demanding more money.
At Chow Kit Market, Liew Yoke Chin, 64, said he was selling a coconut for RM2.50 compared to RM2 recently.
"Supply has decreased.
"When suppliers raise the price, we have to do so as well,'' said the trader who has been involved in the business for 40 years. Liew said he got his supply from Sabak Bernam and only sold local coconuts.
"Many farmers have also switched from planting coconuts to vegetables. If this trend continues, there will be a problem for Ramadan and Hari Raya,'' he added.
Valuable commodity: A worker preparing coconuts at a coconut factory in Rangoon Road in George Town before they are sent to sundry shops.
Photo: The Star/Asia News Network
Another trader, Ardy Mohd Rosli, 48, said his supplier has been bringing in fewer coconuts due to the floods.
He has increased his price from RM2 to RM3 per coconut since December.
"Before this, we got about 3,000 to 4,000 coconuts a month from our supplier, but now we get only about 1,500 a month," said Ardy who gets his supply from Bagan Datuk, Perak.
For Iskandar Marlan, 28, enlisting more suppliers was one way to keep his prices down.
He gets his supply from Selangor, Perak, Johor and Malacca.
"I used to sell a coconut for RM2.20 in November last year.
"I have increased the price by just 10 sen,'' he added.
Malaysia Hindu Sangam (MHS) president Datuk R.S. Mohan Shan said he was concerned about the price increases with Thaipusam fast approaching on Feb 9.
"This will affect the Hindu community, as breaking of the coconut is one of our religious practices," Mohan Shan said, adding that this would make Thaipusam a much costlier affair.
In George Town, Consumers Association of Penang (CAP) education officer N.V. Subbarow said the high demand for Thaipusam and the shortage of the fruit, had caused the price to increase from about RM1.80 last year to about RM2.
"Over at the Batu Lanchang market, coconuts are being sold at between RM2.10 and RM2.40.
"If one was to go there at about 6pm or later, there will be no more coconuts, except maybe coconut milk, which is also sold higher than the usual price.
"This is what usually happens around Thaipusam," he said when contacted yesterday.
Coconut supplier P. Sarasvathysaid she ordered 25,000 coconuts for Thaipusam this year from a coconut plantation in Perak.
"About 10,000 coconuts will be delivered on Feb 3. After that we will start distributing the coconuts to temples, which have placed orders since January 20.
"I have got orders from the temples ranging from 500 to 15,000 each," said the managing director of Anba Coconut Trading.
Sarasvathy said that because her supplier has increased the price this year, she has to increase the price of the coconuts she is selling from RM1.50 per fruit last year to RM1.80 this year.
"Even at the plantation, the supply of coconut is low," she added.
Hindu devotees break coconuts during Thaipusam to symbolise the shattering of one's ego to reveal the purity inside.