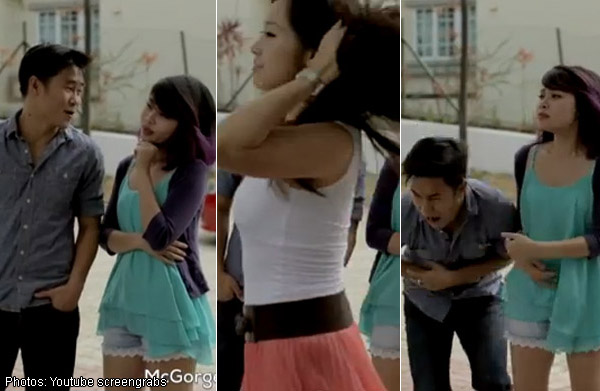 It is Valentine's Day today, and a humourous video posted on Youtube by DanKhooProductions shares a few tips on what not to do during this special occasion.
In the video, various scenarios illustrate how certain bad behaviour can turn off your partner when out on a romantic date.
On Valentine's Day, lovers should be more attentive to their partners, and couples should not have friends tag along on their dates.
Suitors are also advised not to scare off their dates with weird pickup lines or awkward advances.
For men, excessive displays of masculinity or getting jealous easily are big no-nos. Women are encouraged to dress up nicely for their dates.
Thoughtful gifts are much more appreciated and will easily win their partners' favour than useless presents.
Armed with the knowledge of the things not to do on this special day, have an enjoyable Valentine's Day with your loved ones.