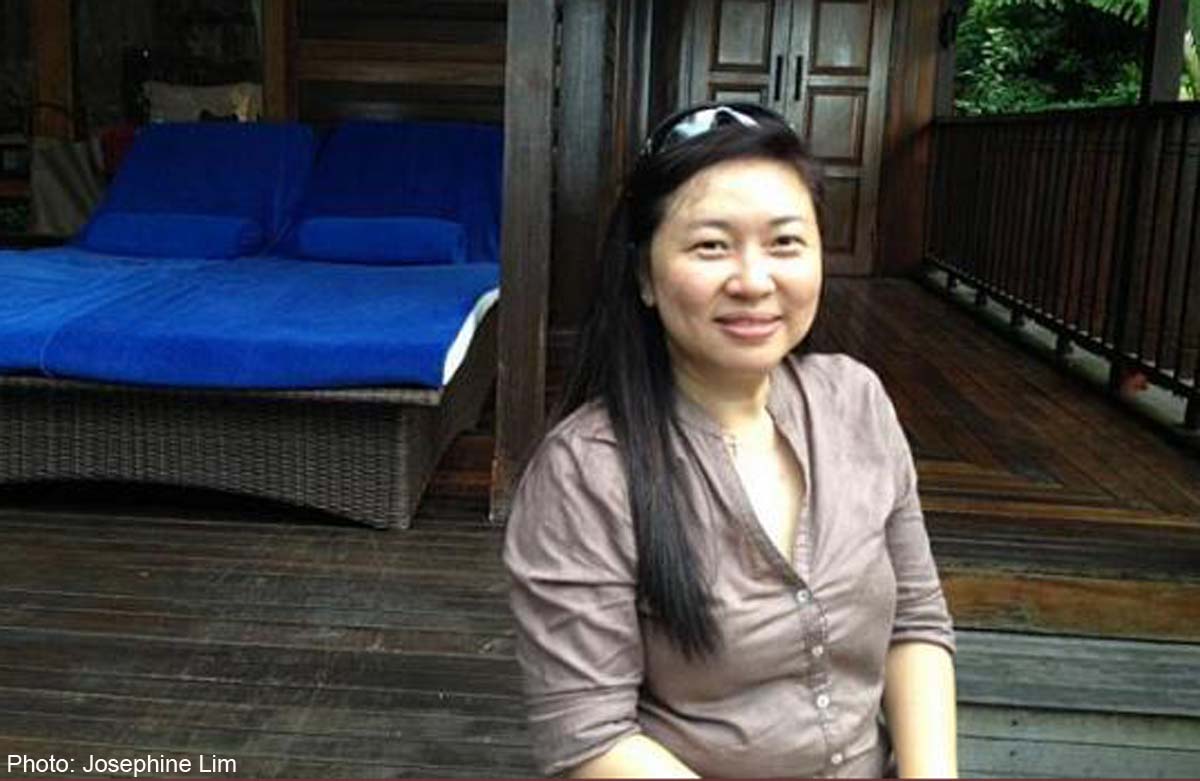 Who: Ms Josephine Lim, managing director of Preferred Hotels & Resorts for South-east Asia. The 48-year-old is married and has a son.
The company represents more than 650 hotels worldwide. Its members here include The Fullerton Hotel Singapore, The Fullerton Bay Singapore and Royal Plaza on Scotts.
Favourite destination: Kota Kinabalu in Sabah, Malaysia.
Why: The place spells tranquillity and small-town charm. It is close to nature with fresh air and sea breezes and has great food and an amazing rainforest nearby.
Kota Kinabalu is a fantastic place to get away from big city life and is only a two-hour plane ride from Singapore.
I also have friends living there, so it is always a joy visiting the town with my family. I have been doing so at least twice a year since 2008.
Best places to stay
Le Meridien Kota Kinabalu (Jalan Tun Fuad Stephens, Sinsuran, Kota Kinabalu, tel: +6-088-322-222) is close to good local eateries and major malls are within walking distance.
The hotel also has good-sized deluxe rooms and great dining options. Room rates start from $133.
If you want to splurge, stay in a luxurious over-water Palm Villa at Gayana Eco Resort (Malohom Bay, Gaya Island, Tunku Abdul Rahman Park, Kota Kinabalu, tel: +6-088-380-390).
Gaya Island is a 10-minute boat ride from Kota Kinabalu.
Here, I can get really close to sea life and watch fish and other sea creatures swim by from the glass floor in my living room. A night's stay at the Palm Villa costs about $978.
I always check out the Marine Ecological Research Centre located in the resort. The owner of the hotel is truly passionate about propagating giant clams and other forms of sea life at this centre.
Another favourite resort is the Bunga Raya Island Resort & Spa (Polish Bay, Gaya Island, Tunku Abdul Rahman Park, Kota Kinabalu, tel: +6-088-380-390).
I usually book a luxurious two-bedroom rainforest villa so that I can be close to the flora and fauna. Villa rates begin at $440.
Check out its Solace Spa, which features a blend of traditional Asian and Western treatments.
Try the Signature Massage (RM350 or S$129 for 90 minutes) or the Bamboo Massage (RM350 for 90 minutes).
Favourite local eateries
Kah Hiong Ngiu Chap (2-0-10, Block A, Ground Floor, Kolam Centre Phase 2, Jalan Lintas, Hilltop, Kota Kinabalu, tel: +6-019-870-0080) serves beef noodles that come in a rich beef and radish broth.
If you are gastronomically adventurous, add ox tongue and tendon to the usual fresh beef slices and meatballs. A bowl of noodles with the works costs about $3.
Lok Kyun (Shop No. 4, Block 8, Jalan Keogh, Tuaran, Kota Kinabalu, tel: +6-088- 788-441/+6-019-851-8632) serves Tuaran mee, a local favourite that consists of egg noodles usually stir fried with meat, vegetables and egg. A bowl costs about $2.
Best places for dinner
Alu Alu Cafe (Lot 6, Tanjung Lipat, Jalan Gaya, Kota Kinabalu (next to Jesselton Point), tel: +6-088-230-842), the only over-water restaurant in Kota Kinabalu, is an award-winning live seafood restaurant. It is a 10-minute boat ride from the mainland.
Try the butter prawns, steamed organic fish, stir-fried organic vegetables with garlic and the signature Marmite lamb. Prices are from $9 for the Stir-fried Fish Fillet With Butter-Milk Sauce.
The Seremban Seafood Restaurant (Lot 126, DBKK No. 0.1 Block O, Lorong Plaza Permai 4, Alamesra Sulaman Coastal Highway, 88400 Kota Kinabalu, tel: +6-088-484- 922/933) serves gigantic mud crabs flown in daily. These are best eaten steamed with salt and pepper, or with a chilli sauce. Seasonal prices apply.
Must-try dishes
Sabah vegetable, which is found only in this region, is usually stir fried with egg or garlic. Also try hinava, a local traditional dish of raw fish seasoned with lime and spices.
Must-get souvenir
Buy local handicraft from the tamus (markets), particularly Donggongon Tamu and the Gaya Street market.
Local vendors sell handmade products from their villages at these markets. These include beautiful creations such as the sompoton (a musical instrument), beaded jewellery and batik.
Must-see attraction
Mari Mari Cultural Village (Inanam, Kota Kinabalu, tel: +6-016-821-5689) provides great insights into the culture of local Kadazan tribes.
Best views
Jesselton Point Wharf has beautiful views of the sea and islands.
The view from Lookout Point on Signal Hill is pretty special too, as you can see the entire city from there, especially in the evening.
Most memorable experience
Harapan House, a home set up by the owners of Gayana Eco Resort and Bunga Raya Island Resort & Spa as part of the family's philanthropic activities in Sabah for children with special needs.
Harapan means hope in Malay. It was a heart-warming experience visiting and spending time with the children.
Best day trips
Hop over to the islands within the Tunku Abdul Rahman Park for a great beach experience. The islands are a mere 10-minute boat ride from the mainland. You can snorkel and dive there.
I would also recommend day trips to the foot of Mount Kinabalu, to experience hot springs, canopy walks and butterfly farms. For nature lovers, head to Klias to see the Proboscis monkeys in the day and fireflies at night.
Advice for travellers
Kota Kinabalu is worth more than a one-time visit because there are so many different activities and facets of local culture to experience. Take your time to explore.
brynasim@sph.com.sg

This article was first published on May 10, 2015.
Get a copy of The Straits Times or go to straitstimes.com for more stories.