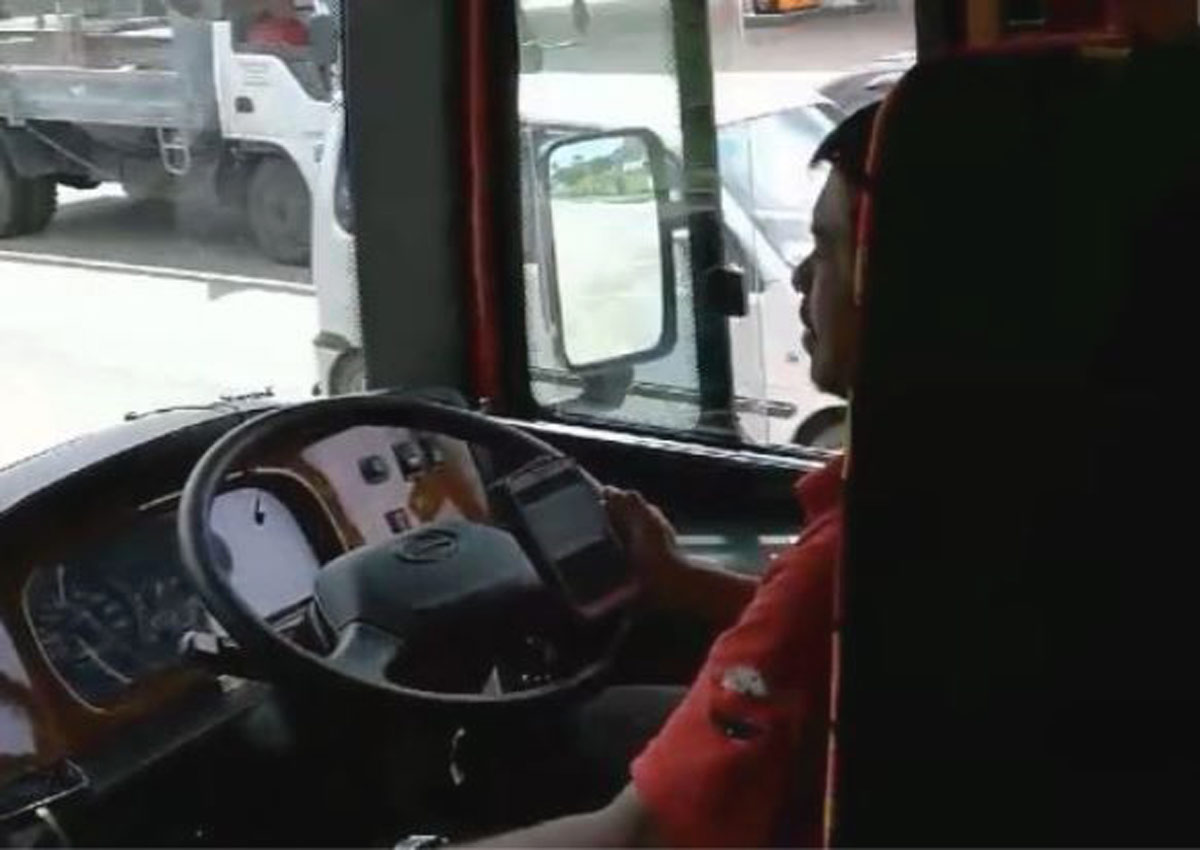 JOHOR BARU: Two short video clips showing an express bus driver smoking and using his mobile phone while on the job has gone viral since it was posted on the Facebook at around 2.05pm Monday.
The two videos, however, are not of the express bus that crashed on Christmas eve on the North South Expressway near Muar killing 14 on board.
Even so, it has not stopped netizens from their comments relating the clips to the accident.
The Facebook post of the two clips with a photo of the bus company and plate number clearly shown, were posted by a FB user Firdaus Wong Wai Hung.
The 19-second clip showed the male bus driver manoeuvring the steering wheel with his left hand. With his right hand, he was holding a cigarette and adjusting a mobile phone that was on his lap.
The 16-second clip showed the driver holding the phone with his two hands while reading the messages and texting.
The recordings took place at around 1.25pm after the Tangkak toll plaza. The bus was believed to be heading to Muar from Kuala Lumpur on Dec 26.
As of 6pm, the FB post received over 300 comments, about 2,000 shares and over 1,000 reactions.
The bus company, Mayang Sari Express, said they have received a report on the driver and would conduct an internal investigation.
When contacted, Johor Road Transport Department (JPJ) director Mohd Rusdi Mohd Darus said stern action could be taken against the bus driver for not having proper control of the vehicle while driving it.
He urged members of the public with information on such offences to report via email at aduan@jpj.gov.my with details of the date, time, driver's name (if possible), the bus company and pictures and videos to support their report.