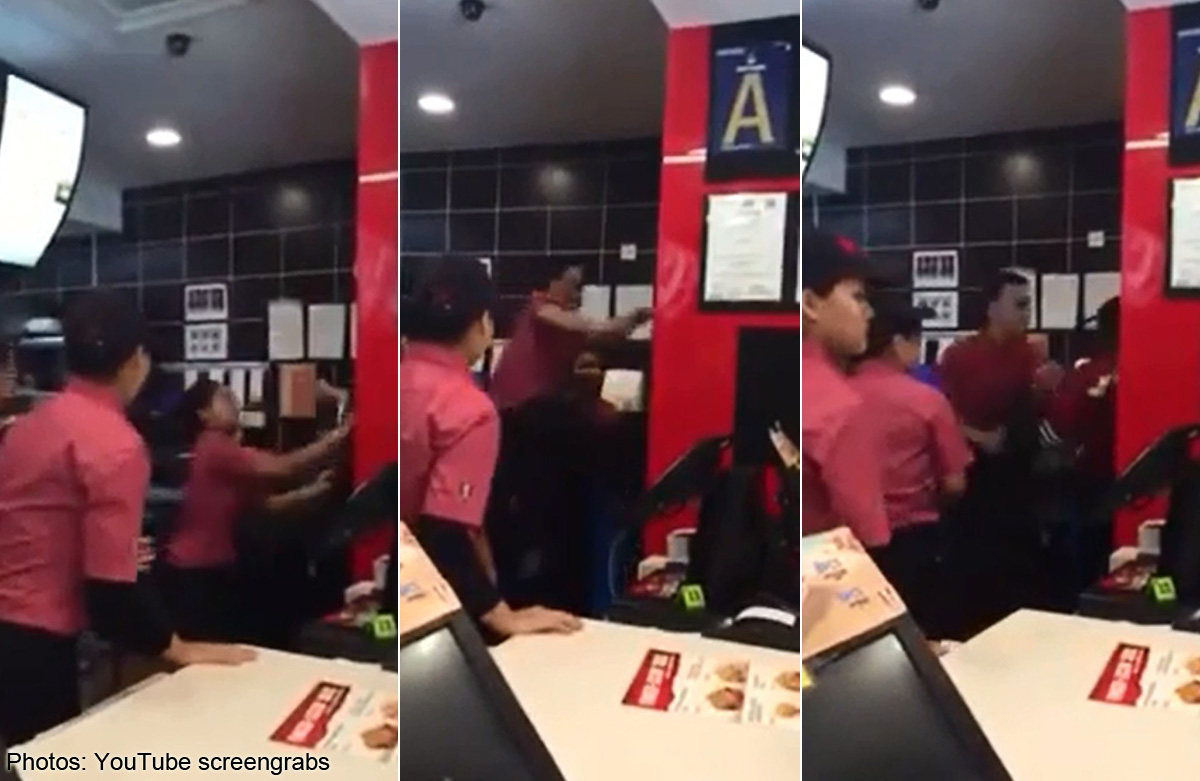 A scuffle broke out at a Kentucky Fried Chicken outlet in Kuala Lumpur, Malaysia between employees of the fast food chain.
Video footage of the incident was uploaded on various social media platforms on Saturday (Jan 17) and showed a female staff member yelling and fighting with a delivery boy.
Soon after, a male employee joins the fray and sends a flying kick at the delivery boy. Another male employee then tries to break up the fight.
The video ends with the scuffle moving to the back of the kitchen.
According to a post on KFC's official chain, the fight was over a private matter.
"Based on our initial investigation, the fight occurred between two siblings over a private matter," senior vice president of KFC Malaysia MJ Ling said in a post.
"KFC conducts extensive training on what is expected of our staff when working at our restaurants, but obviously this has failed on this occasion.
"Rest assured that we will improve on our existing programs, so as to avoid incidents of this nature from happening again."

Visit STOMP for more stories.