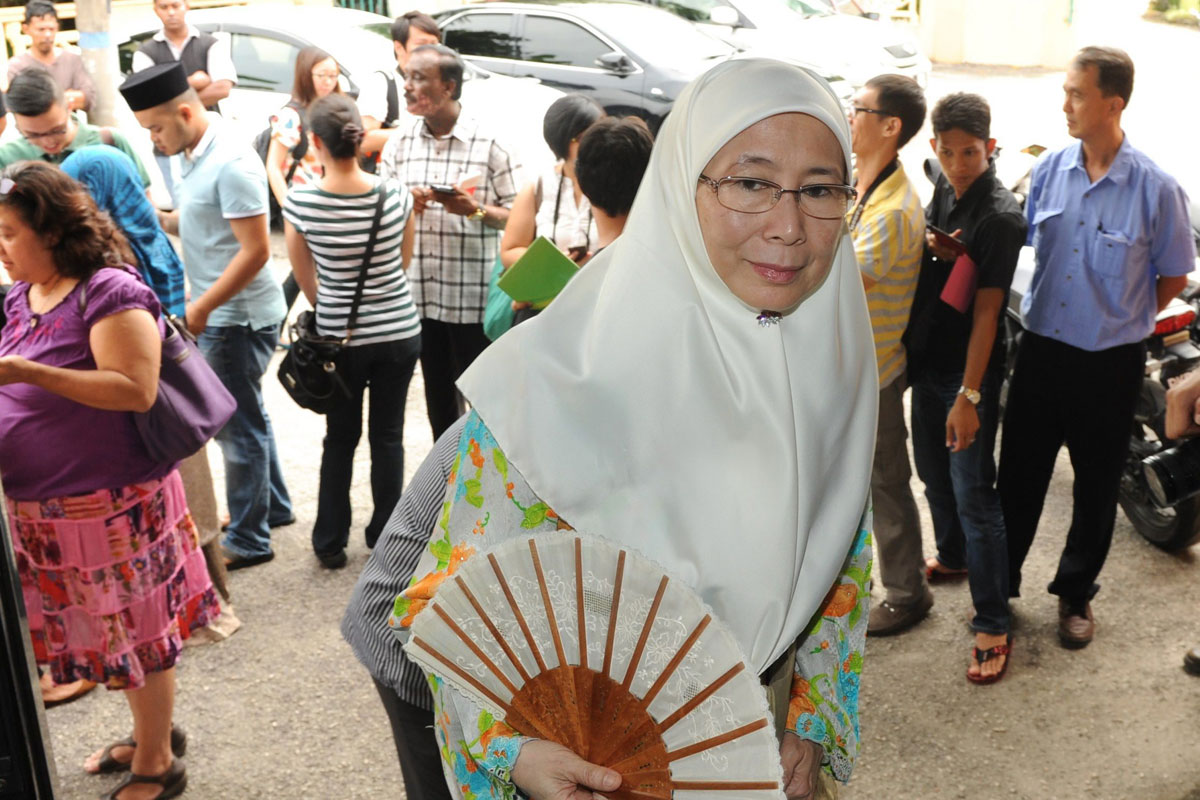 KUALA LUMPUR - PKR leader Datuk Seri Anwar Ibrahim has received numerous offers from many elected parliamentary representatives to stand for by-election in their constituency, says party president Datuk Seri Dr Wan Azizah Wan Ismail.
But she stayed mum on when the by-election would be held to bring Anwar back to the parliament.
"At the moment, no (decision). Never mind, let him do his other things first," she said.
Anwar was also reported to have said that Dr Wan Azizah had volunteered to give up her Pandan seat for a by-election as well.'=
But he said no, adding that he was not in a hurry and that it was impractical for Dr Wan Azizah, who is the Deputy Prime Minister, to step down as she had just assumed the post.
On another matter, Dr Wan Azizah said the Government is still looking at ways to fulfil its manifesto to introduce Employees Provident Fund (EPF) scheme for housewives.
She said according to the law, the EPF contribution of the husbands cannot be transferred to the wives.
"There is a problem. According to a law, Section 51, you cannot touch the EPF contributed by the husband. The husband cannot take 2% out of the 11% of his EPF contribution for the wife," she said after her first official visit to the National Population and Family Development Board.
The Women Affairs Minister said the Government is looking at ways "to bypass Section 51".
According to Section 51 of the Employees Provident Fund Act 1991, "notwithstanding anything to the contrary contained in any other written law, no sum deducted from the wages of a member of the Fund under section 48; no amount payable by the employer as his contribution; and no amount standing to the credit of a member of the Fund, shall be assignable, transferable, liable to be attached, sequestered, levied upon, for, or in respect of, any debt or claim whatsoever, nor shall the Official Assignee be entitled to or have any claim on any such sum."
"There is a scheme called the 1Malaysia Retirement Savings Scheme (SP1M). They (Husbands) can volunteer to give their wives RM250 per year.
"There is a way to try to top it up. We have to find a way or a scheme to do it," Dr Wan Azizah said, adding that she has already spoken to Finance Minister Lim Guan Eng for the money as it was not included in the Budget.