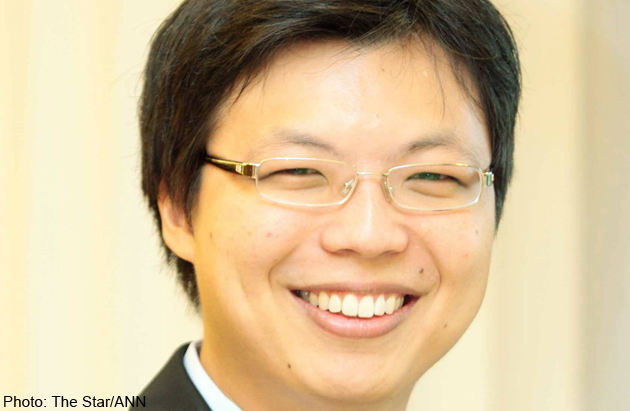 PETALING JAYA - The Govern­ment, which has yet to decide whether fuel will be exempted from the Goods and Services Tax, will take into account the interest of the low- and middle-income households before the GST comes into effect.
Deputy Finance Minister Datuk Chua Tee Yong said the need to strike a balance between controlling the country's finances and reducing the financial burden of the low-income people was challenging.
"We have to ensure that any decision made about the implementation of GST will not cause a huge impact on the low- and middle-income group," he said when asked about reports that petrol could be listed as a GST item.
Speaking at a press conference yesterday, Chua said the list of zero-rated and tax-exempted items was expected to be announced soon.
"This is still not final and adjustments will be made as we gather more data and feedback.
"Changes can always be made before the implementation of GST on April 1 next year," Chua added.
He also said he would lead a de­­legation to the International Mo­ne­tary Fund's (IMF) annual meeting in Washington from Friday to Sunday.
He would also meet with finance ministers from the Commonwealth countries and representatives from the World Bank at separate meetings.
He said the issues to be discussed included global economic growth and projections that might have an impact on Malaysia as a trading nation.
Chua also added that he would be signing an agreement to up­­grade the ASEAN+3 Macroeco­nomic Research Office (AMRO) to an international organisation.
AMRO serves as a surveillance unit of the Chiangmai Initiative Multilateralisation (CMIM) - a regional financial safety net to provide currency swap to address the balance of short liquidity among ASEAN countries, China, Japan and South Korea.
It monitors and analyses re­­gio­­­nal economies, contributes to early detection of risks and makes recommendations for remedial action to avoid a financial cri­­­sis.