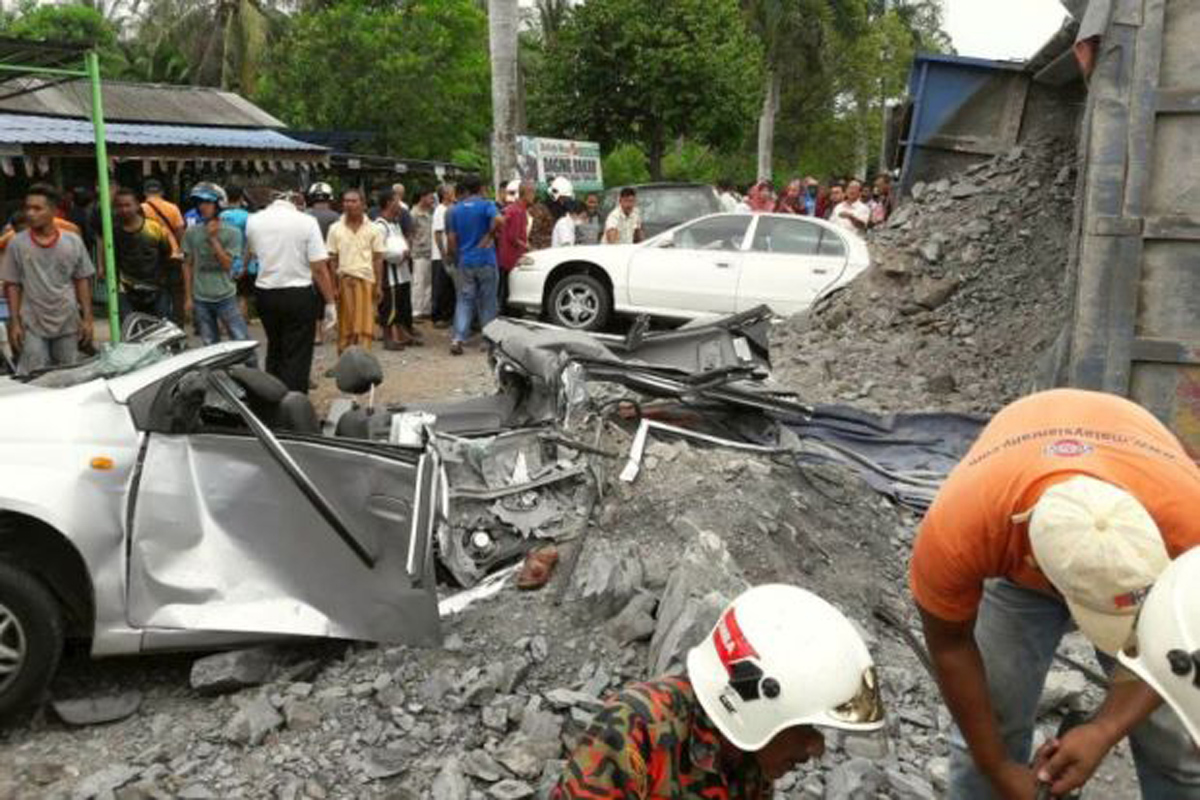 KANGAR - A lorry laden with crushed rocks went out of control and overturned, spilling its load onto a parked car, killing one of the three people inside.
In a statement, Kangar district police chief Superintendent Wari Kiew said the deceased was identified as 33-year-old school clerk Siti Masturah Azmi.
Four other parked cars were also damaged in the 12.30pm Thursday incident, which took place along the Changlun-Kuala Perlis road.
Two other people were also seriously injured in the incident.