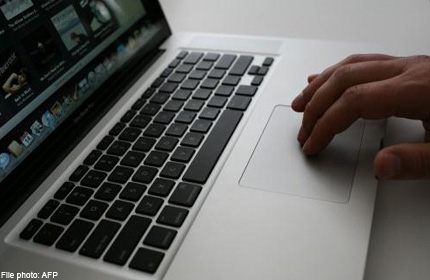 PETALING JAYA - The culture of using social media to criticise has become such a problem among younger employees, including those in the civil service, that the Public Services Department has been forced to issue a circular to remind them to desist or face the consequences.
Hence, if you disagree with a government policy or feel you were unfairly overlooked in a promotion exercise and are thinking of posting your grouses online, the advice is don't. Public Service director-general Tan Sri Mohamad Zabidi Zainal said that some civil servants had taken to Twitter, blogs, Whatsapp, Facebook and Youtube to mock government initiatives.
"We have received a lot of feedback and complaints on civil servants giving negative views on government programmes through the social media and Internet.
"They should realise that this is an offence," he said in a letter to all ministries, state governments and agencies.
Mohamad Zabidi reminded civil servants that provisions under section 19(1) of the General Rules (Discipline and Conduct) Regulations 1993 prohibit them from making written or oral statements which can jeopardise or have adverse impact on government policies, decisions or programmes.
"They cannot say anything that can potentially embarrass or put the Government in a bad light.
"They are also not allowed to distribute information or comment on such policies in any way," he said.
"Although government agencies have taken advantage of the social media to promote discourse and publicise their initiatives, civil servants should not use this platform to criticise the authorities," Mohamad Zabidi said.
"Public sector employees should always remember that they are to remain loyal to the Yang Di-Pertuan Agong, the country and the government at all times.
"This is clearly stated in the laws that govern the civil service," he said.
"I hope that all department heads will treat this matter seriously and take stern action against any individual who violates this directive."
Those found guilty can be demoted, transferred or in the worst case scenario, sacked.
Where private sector was concerned, the Malaysian Employers Federation said that it was generally the younger employees who criticised their companies on Facebook while unwittingly identifying their workplace in their profiles.
MEF executive director Sham­suddin Bardan said employees may face strict disciplinary action if they put up workplace discussions and internal matters in cyberspace.
He said that employees should not post any material on the web, especially Facebook or Twitter, if they were unhappy with any company policy.
"If it is damaging to the company, it is already a form of misconduct and action can be taken against them, including, in certain circumstances, dismissal," he said.
Although there is no across-the-board prohibition, law or Act to limit employees from discussing company policies on social media, the norm for the private sector is that employees are not allowed to ridicule their company or post material that can damage its reputation, Shamsuddin said.
"Certain cases had been brought to court which ruled that you cannot expose internal matters especially if you identify your workplace."