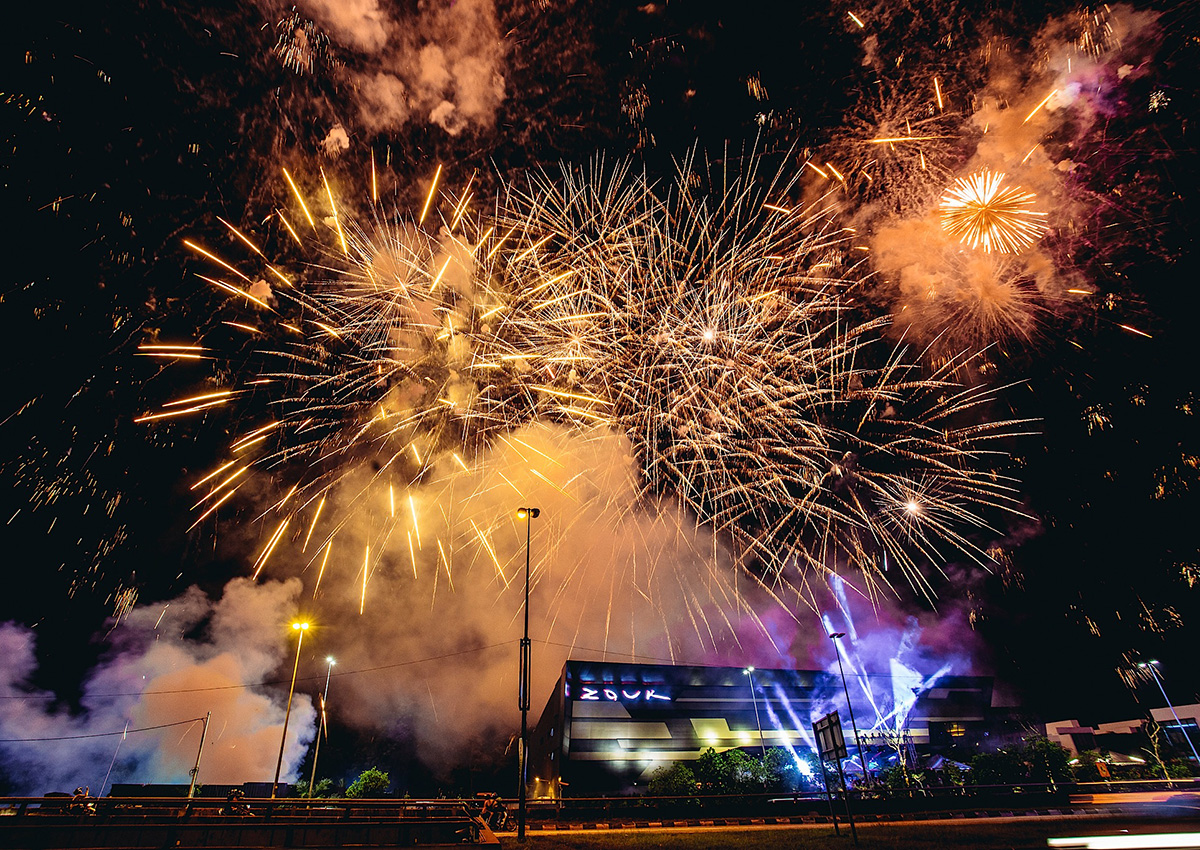 Imagine starting your clubbing night with a password-activated private lift from the basement carpark straight up to the dancefloor - no need for pesky queues and such. Or jumping on a slide when you want to switch from one room to another in the club.
Bold and boundary-pushing is the name of the game for homegrown nightlife brand Zouk's Kuala Lumpur outpost, which opened a new 106,000 sq ft nocturnal playground on Thursday.
The complex - launched at TREC, slated to be Malaysia's first and largest lifestyle and entertainment enclave, along Jalan Tun Razak - is a major upgrade from its 30,000 sq ft original location at Jalan Ampang, which opened back in 2004.
Built at a cost of US$10 million (S$14 million), the sheer size of the new outfit makes Zouk KL the largest club in Asia - rivalling top dance clubs such as the 80,000 sq ft Hakkasan in Las Vegas.
Along with Zouk Singapore's own imminent transition next year from Jiak Kim Street to Clarke Quay after 24 years, it represents the next stage in the brand's evolution as an electronic dance music (EDM) giant in the region.
Although the convention centre-sized venue which stands in the shadows of the Petronas Twin Towers can seem pretty intimidating from the outside, it is apparent from the second you step in that no expense was spared in transforming the 60,000 sq ft of built-up club space into a more intimate, multi-sensorial experience.
In the EDM and mash-up room called Phuture, a suspended track hoists dancers around the dance floor Cirque du Soleil-style, while 1,200 bottles of Dom Perignon champagne sparkle around the bar in VIP room Imperial.
It is also in Imperial that VVIP guests get password-activated direct lift access from their cars to the club.
And should these guests want a change of scenery, they can skip the stairs and hop onto the gold slide that connects Imperial to the Members Lounge, located one floor below.
For co-founder of Zouk KL Cher Ng, 43, dreaming up this new venue meant starting the design process nearly three years ago, before the land lease expired on its previous space at Jalan Ampang.
He says of the 36-month labour of love: "We wanted to offer a one-of-a-kind experience, not only unique in Malaysia, but also unique when compared to the most prominent nightclubs around the world. And for us, that meant looking for inspiration everywhere - including nightclubs, cabarets and even amusement parks."
The result is a smorgasbord of rooms - 11 in total - offering variety in both layout and music genres.
Designed by American designer Phillips Connor of DB&B, the new spaces include an alfresco balcony deck, private member rooms and a cafe (plus its own medical bay) with a spectrum of music played on the decks - everything from deep house to hip-hop and trap.
"It was worth the 60 revisions we had for the design process over two years," says Mr Ng, who also co-owns TREC, which stands for Taste, Relish, Experience and Celebrate. "After all, space planning can really make or break a club."
While it is too early to tell whether Zouk KL can fill up this enormous nightlife venue night after night, its track record so far seems promising, with more than half a million revellers passing through the club last year alone.
Given that 100,000 tourists visited the club last year, it is no surprise that Zouk KL continues to offer free entry to its club for tourists. It is also the only nightlife venue in the city with a licence to operate till 5am.
Last year, the club won the Nightspot Platinum Award at the Mayor's Tourism Awards in Malaysia.
In its shiny new armour, it is poised to take the EDM scene in the region to the next level. For fans, that seems to be all that matters.
Says banker and long-time Zouk fan Samantha Ling, 32, who was at the club launch: "Zouk transformed the music scene in KL when it came 11 years ago, and I'm excited to see the big names it's going to attract to the region with this new location.
I think it's got everything that's needed to put Asian nightclubs on the global map."
avarma@sph.com.sg

This article was first published on August 22, 2015.
Get a copy of The Straits Times or go to straitstimes.com for more stories.