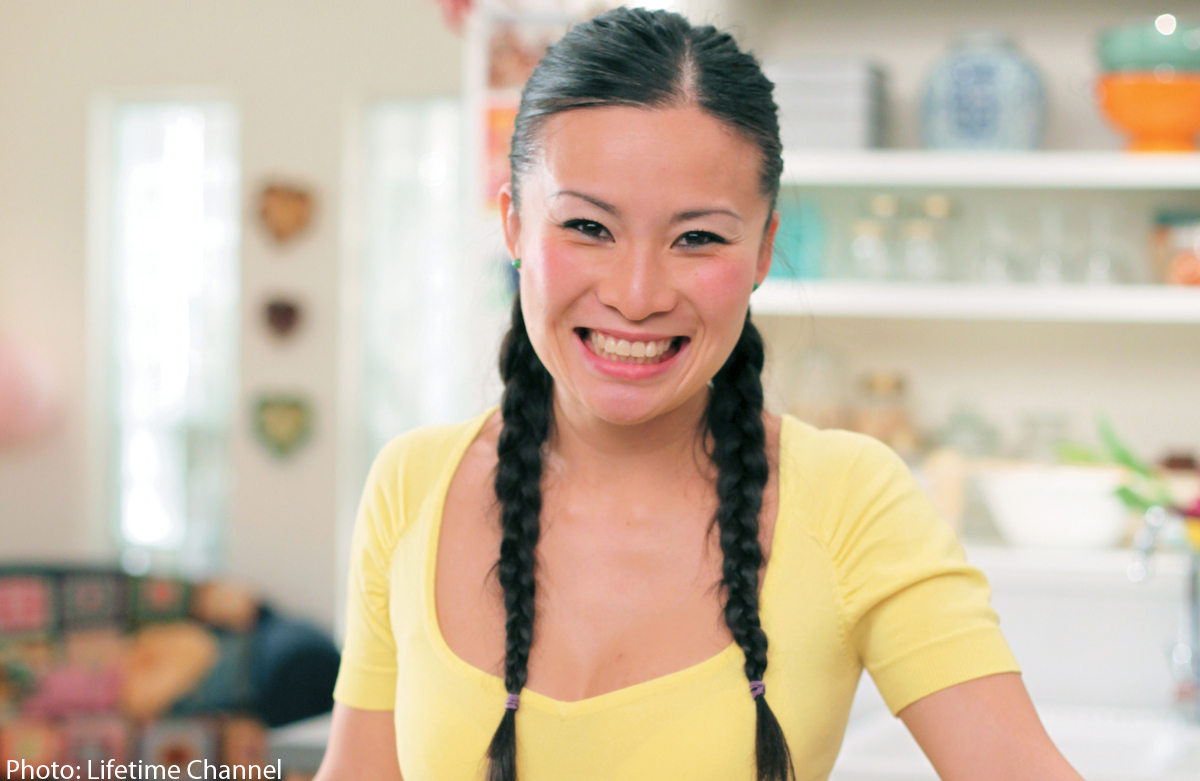 SINGAPORE - Fans of MasterChef Australia will know Poh Ling Yeow and her bubbly personality.
The Malaysian-born Australian artist-turned-cookbook author will be bringing her infectious laughter to the Margaret River Gourmet Escape next month.
From Nov 21 to 23, the renowned wine region of Western Australia will play host to lovers of food, wine and music as celebrity chefs - such as UK's Heston Blumenthal and Rick Stein, and Australia's Guillaume Brahimi and Matt Stone - come together for the three-day culinary event.
Poh, 41, was a contestant on MasterChef Australia in 2009 and came in second.
Now a host of her own TV show called Poh's Kitchen (showing on TLC StarHub TV Ch 427), she shares her thoughts with M about her culinary inspirations, her favourite food in Kuala Lumpur and why she doesn't think she's really a chef.
Have you participated in the Margaret River Gourmet Escape before?
This is my second time. I count myself very lucky to be invited again.
It's immaculately put together and attracts heavyweights from the culinary stratosphere, yet there's this very accessible, friendly vibe.
You have become a celebrity chef since joining MasterChef Australia. Do you still get starstruck when you meet other celebrity chefs?
Well, I never count myself as a chef!
I call myself a TV cook. So yes, I still get a little starstruck.
But having to shoot with chefs so often, I've learnt to hide it well!
Who is your culinary inspiration?
My mum and great-auntie Kim... They cemented the love of food in me so it always goes back to them.
Otherwise, it's always traditional, regional cuisines from any culture.
I love the feeling that I'm tasting flavours or mimicking processes that have been passed down through centuries - a single recipe evolving from one hand to another, from one generation to another... I'm very affected by that.
So I'm generally more attracted to the work of cooks than chefs.
Poh's Kitchen is now in season 3. Will we see more of you on TV?
I've taken one and a half years off from making TV shows. I felt I needed to cook more in real life!
I've just opened two stalls at Adelaide Farmers' Market because I wanted to feel what it's like to carve an income from making and selling food, and be responsible to real paying customers.
However, I do have some TV things in the pipeline.
What is one dish that you'll always eat and will never get tired of?
Assam laksa.
As soon as I get back to KL, I make a beeline for this one stall.
I always order it with an ice kachang because it's usually too spicy for me and I get to cool my lips down between slurps of noodles.
For me, there is no dish that delivers more lively flavours and colours.
Bouncy mung bean noodles in a dark tamarind and fish-based broth with a garnish of fresh pineapple, mint, torch ginger flower, cucumber and Spanish onion.
All that with a drizzle of shrimp molasses mixed in at the end to add more depth and complexity.
How can one be a cook and still not get fat?
It's inevitable! It seems the older I get, the more attracted I am to things that will clog my arteries.
I hate to exercise so I always convince myself that putting away my electrical appliances and doing things by hand helps.
But then I eat the thing that I make by hand, which is usually full of butter and sugar!
laksajoannes@sph.com.sg

This article was first published on October 22, 2014.
Get The New Paper for more stories.