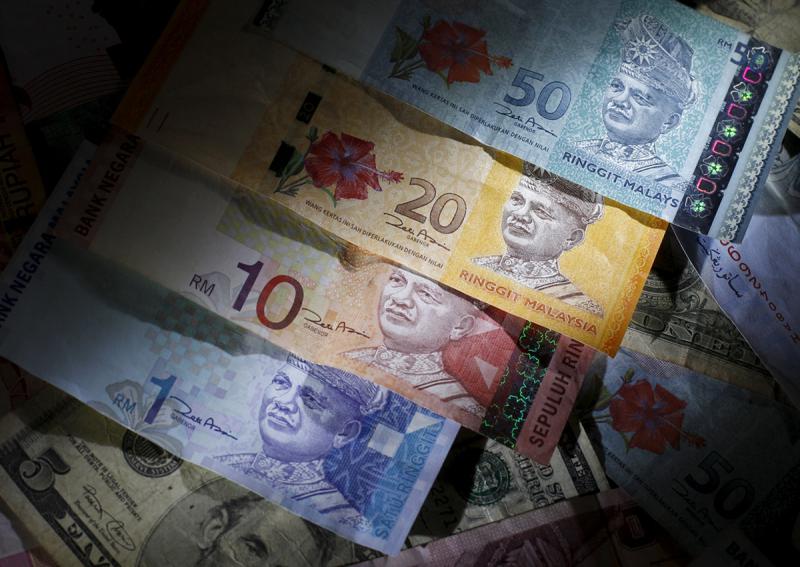 STOCK market and currency falls on the first trading day didn't make for the best of starts to 2016, and analysts are forecasting a bleak year for Malaysia, especially with the ringgit projected to shrink further.
China's depressing factory data for the 10th consecutive month in December and the unsettling Saudi Arabia-Iran tensions played a major part in the downcast market performance on Monday, as the benchmark FBMKLCI took the cue from regional bourses, contracting 2.31 per cent to 1,653 points. It ended the day with twice as many losers as gainers, with 1.9 billion shares worth RM1.7 billion (S$558 billion) having been traded.
On the currency front, the ringgit slipped 0.7 per cent to 4.323 as investors sought out the greenback, the popularity of which is expected to rise on the back of further US interest rate hikes.
TA Securities forecast the local unit to hit 4.50 in the first half, stabilise at an average 4.30 for the year and end the year at 4.20.
The prices of goods continue to move north; consumers are facing new prices this week that reflect currency differences on more recently acquired stocks.
On Tuesday, the government will hand out RM500 to 1.6 million civil servants and half that amount to a million pensioners under the 2016 Budget. While these payouts will provide some succour, they are unlikely to go far; retirees and savers have suffered the loss of a third of their savings in the past 15 to 16 months, with the ringgit having tumbled from 3.18 in September 2014 to its current levels.
A number of Malaysians now residing overseas have returned specifically to take out their mandatory retirement savings to forestall being left with even less.
TA's head of research Kaladher Govindan observed that last year had been clouded by issues such as 1MDB, plunging oil prices and the imposition of the Goods & Services Tax.
The scandal-ridden state-owned 1MDB is in the midst of rationalising substantial amounts of its RM42 billion debts through the sale of energy and land assets, but the lack of transparency over its past dealings and borrowings continues to cast a shadow on the country.
Investigations have so far taken months without having yielded discernible findings and look set to carry on for a while yet.
Perhaps because of this and other economic reasons, global investors continue to underweight the country.
The stock market shed 3.5 per cent last year, but would have lost even more except for window-dressing activities by funds in the remaining week of 2015.
Mr Kaladher, who has a 1,775 level year-end target for the market, said: "In the past five years, the market has always been down in the first week of trade."
His investment advice is to turn defensive and to seek out stocks that have US dollar export exposure, such as those in technology and manufacturing and downstream oil-and-gas companies which are benefiting from the low oil prices.
For all these problems, the Malaysian equities scene has not been all doom and gloom; amid last year's external headwinds and the domestic problems centred on 1MDB and Prime Minister Najib Razak's controversial receipt of nearly US$700 million from an unnamed Arab donor or donors, some investors still managed to secure hefty returns. Most of these were from small- to mid-cap stocks such as technology firm Prestariang and Evergreen Fibreboard, which doubled or near-doubled in price over the 12 months.
Big-cap stocks such as the world's largest glove maker Top Glove Corporation also delivered, riding on efficiency improvements and the resurgent US dollar to nearly triple in price.

This article was first published on January 5, 2016.
Get The Business Times for more stories.