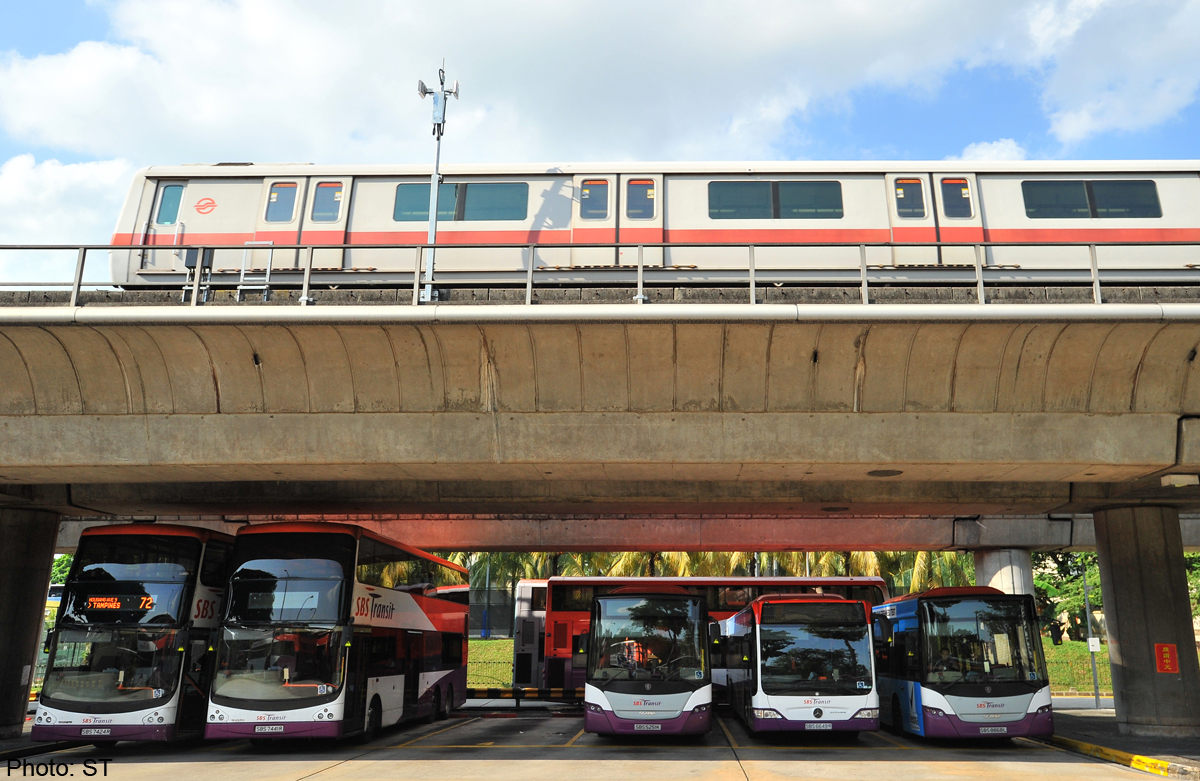 Police are investigating a case of criminal trespass that occurred on Friday night, which caused train services on both sides of the North-South Line between Jurong and Yew Tee to be disrupted.
A member of the public had alerted the police that a man was walking on the viaduct between Choa Chu Kang and Bukit Gombak train stations on Friday night.
The police confirmed that they had received a call for assistance at Choa Chu Kang station at about 8.36pm that night. The Sunday Times understands that no arrests have been made.
The man is believed to have trespassed alone.
Train operator SMRT had tweeted at about 9.05pm on Friday, calling for commuters to expect a 15-minute delay in their journey between Yew Tee and Jurong stations due to a "track intrusion".
It then provided free shuttle services between Bukit Gombak and Yew Tee and clarified on its Facebook page that a man was seen walking along the train track between Choa Chu Kang and Bukit Gombak stations.
Twenty-seven minutes later at 9.32pm, SMRT tweeted that the trains were running normally.
But 12 minutes later, the train operator said on Twitter that the person was on the track again and that train services were again suspended.
Service resumed only at about 10.35pm that night.
Both Choa Chu Kang and Bukit Gombak stations are on a viaduct.
A portion of the tracks in between the stations, near Choa Chu Kang Avenue 1, descends and comes close to ground level.
That area is closed off to the public by a barbed wire fence.
A total of 177 track intrusions have been recorded on the MRT network since 2003.
The last reported track intrusion incident was in February last year, when an elderly man was found lying on the elevated tracks close to the Expo station.
177: Number of MRT track intrusions since 2003
This article was first published on March 1, 2015. Get a copy of The Straits Times or go to straitstimes.com for more stories.