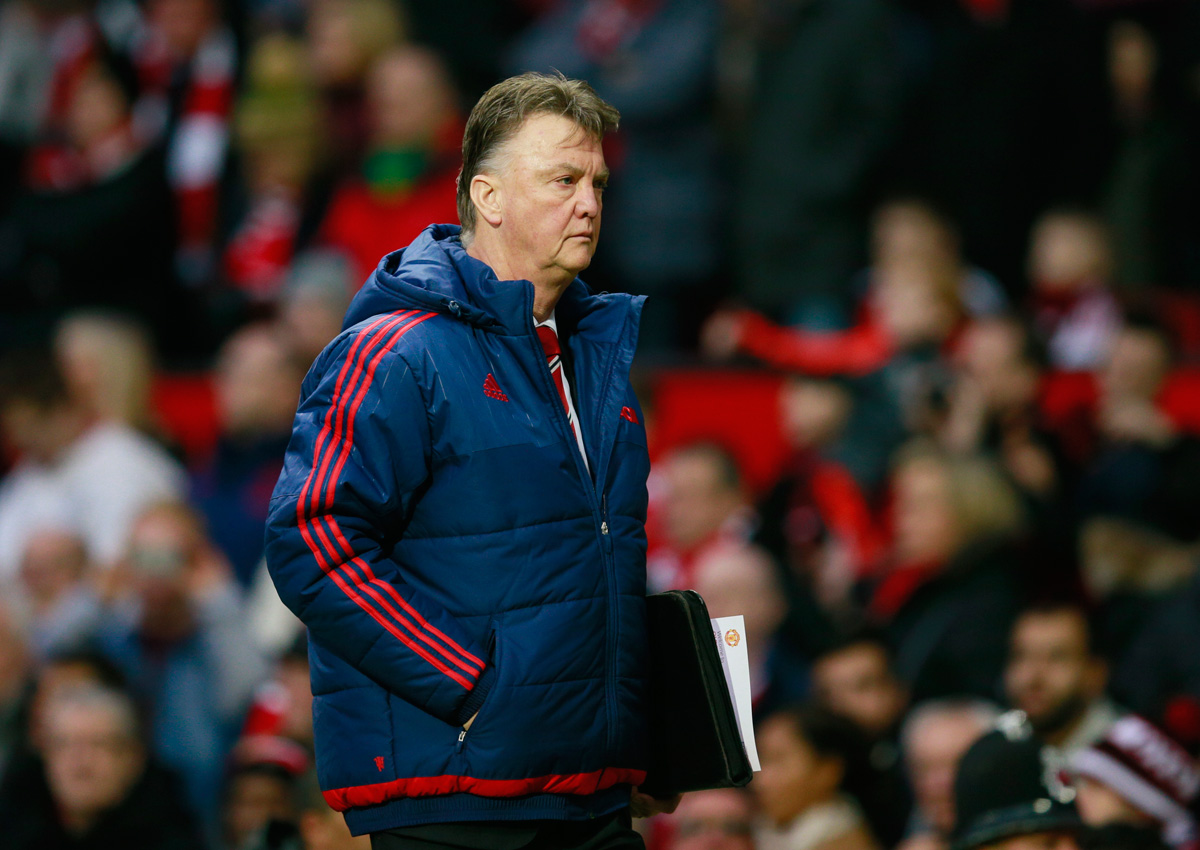 After another shocking home defeat, Louis van Gaal is hanging onto his title as Manchester United manager by a single thread. The fans have become restless, the players are starting to look disinterested and the club undoubtedly needs a massive overhaul.
Things weren't too great going into Saturday's fixture against Southampton. However, come 16:45 on Saturday afternoon, things had just got a whole lot worse for Louis van Gaal and Manchester United. The Red Devils were inept at best against the Saints, they lacked leadership, direction and, in truth, were woeful.
Seven minutes into his debut, Charlie Austin, who had recently completed a £4 million (S$8.1 million) switch to St Mary's from Queens Park Rangers, netted the winner just three minutes from time to pile even more misery on Van Gaal and the United faithful.
Not so formidable at home
Unfortunately, that's not the first time that's happened at Old Trafford, and you fear it probably won't be the last under the current regime either. It's becoming an all too familiar occurrence at The Theatre of Dreams these days. A defeat at home used to be unthinkable, now it's almost become expectant - the days of Sir Alex Ferguson's dominant Man Utd side sweeping aside all in their wake are long gone.
It's plain for all to see that the future doesn't look bright for Louis van Gaal at Old Trafford. Although the board are supposedly seeking out potential new managers in the summer, you can't help but fear that it could be a case of too little, too late, as far as the supporters are concerned.
A club the size of Manchester United just has to be playing regular Champions League football year in, year out - and the way things have gone this season, there's a big chance they might not qualify for next year's tournament.
Not all is lost yet - remember Sir Alex?
Ok, granted, all is not lost yet for United or indeed their under-fire boss. Remember, Ferguson was reportedly one game from the sack back in 1990. Van Gaal is an extremely experienced coach, you don't just become a bad manager overnight. Currently, the Red Devils sit five points off the last Champions League qualifying place. They also have the FA Cup to concentrate on.
United still have time to save their season. There are still 15 games to go and a shed load of points up for grabs. For now, they must turn their attention to Derby County in an FA Cup fourth round tie at the iPro Stadium this Friday.
To be honest, a break from league action could be exactly what the club needs right now.
Premier League off-grabs
However, it's ultimately the Premier League that matters. Before the season began, United were up there with the favourites to win the title. But, the fact that Leicester City are top - a staggering 10 points above Man Utd - just proves how ridiculous and unpredictable the Premier League has been this season.
Although they've had it extremely good over the past few decades, you can't help but feel for the Red Devils supporters. The Utd boss recently apologised to the fans following Saturday's defeat. Unfortunately, that's just not good enough for the majority of the United faithful.
Van Gaal seemingly needs a miracle to win back the fans' hearts, but you just can't see that happening anytime soon.