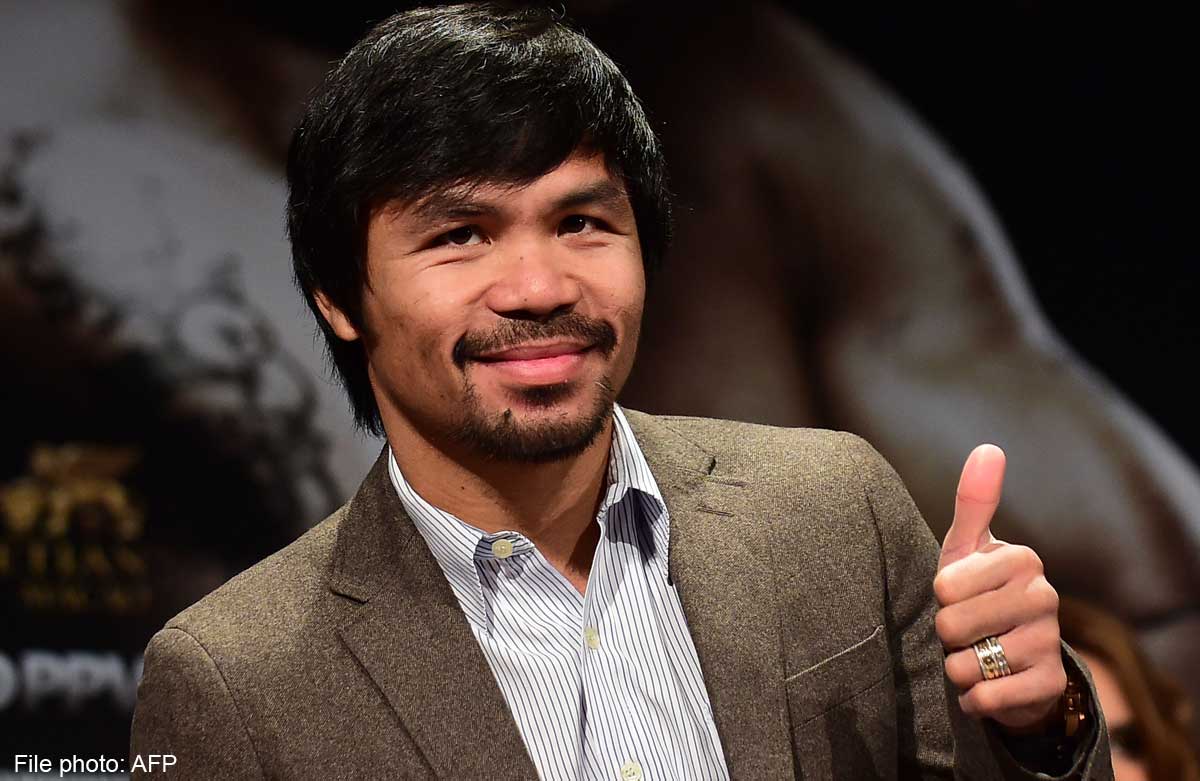 MANILA, Philippines-Training and sparring are said to be proceeding smoothly for Manny Pacquiao in Los Angeles that they are no longer the main concerns of his team.
What the eight-division world champion is wary of is getting injured in the course of preparations for his super fight with Floyd Mayweather Jr. on May 2 at MGM Grand in Las Vegas.
"We're on constant guard for possible injuries," Pacquiao told Philboxing.com in Filipino. "Freddie (Roach) and his training assistants are making sure nothing (bad) happens from now (March 22) until the fight."
Injuries could happen during Pacquiao's sparring sessions on Tuesdays, Thursdays and Sundays with Roach lining up six partners against the Filipino superstar at training camp at his Wild Card Gym in Hollywood.
No untoward incident has happened during Pacquiao's first week of sparring even though all the sparmates have followed Roach's instructions to the hilt.
Pacquiao sparred for seven rounds last Saturday, including three with Canadian Dierry Jean and two rounds each with Kenneth Sims and newcomer Gibson Keandri from Chicago.
"My sparmates have different talents representing Mayweather, so they all have given me samples of what will be coming on fight night," said Pacquiao.