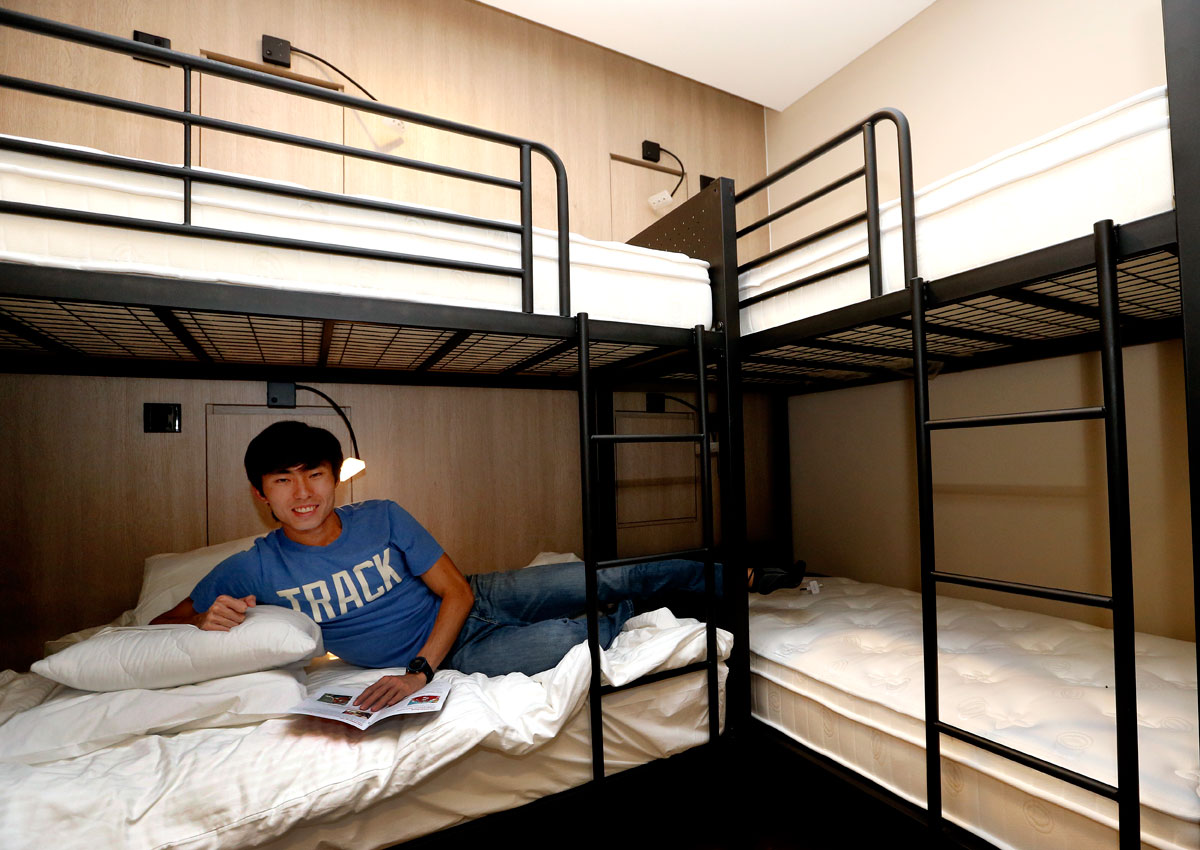 Singapore marathoner Soh Rui Yong has been racing against time his whole career. The next six months will be the same - except this time, the stakes are higher.
To meet the 2hr 19min qualifying mark for the Rio de Janeiro Olympics, he needs to shave more than seven minutes off his personal best of 2:26:01.
To compound matters, the 24-year-old has yet to recover fully from a plantar fasciitis injury - a tissue inflammation at the bottom of the foot - which he picked up last year. It caused him to pull out of last month's Fukuoka International Open Marathon Championship at around the 12km mark.
But the SEA Games champion is optimistic in the face of his most daunting challenge yet.
"I'm not too worried about the numbers. I wouldn't be surprised if I went out in my next marathon and hit the mark, because I'm approaching the fitness required to run at that level," said Soh, who also holds the national 10,000m and half marathon records.
Yesterday, the Sport Singapore scholarship holder's Olympic quest received a boost when he was unveiled as the brand ambassador of home-grown food and beverage firm Yeo Hiap Seng (YHS).
The one-year cash and in-kind deal will see YHS pledge a five-figure sum to Soh's campaign, which the athlete said will help defray his training and daily expenses.
In a press statement, YHS said "Rui Yong's never-give-up attitude and his perseverance to always push himself to improve is a true embodiment of the brand's philosophy".
Soh said: "When I was 13, I always ran to my school's vending machine to buy sparkling H-Two-O after training, so it's really cool that the company is now supporting my push for Rio."
Besides YHS, Soh has also linked up with Flight Centre Active Travel and sports supplement online portal TheCrazyBadManShop.com to support him on the road to Rio.
The University of Oregon graduate has been living in the Singapore Sports Institute's (SSI) Altitude House since returning from the United States on Dec 10.
To reduce the impact on his injured left foot, he is running on an anti-gravity treadmill at the SSI gym, which allows him to run at 65 per cent of his weight.
Next up for Soh is a high-altitude training stint in Kenya from Feb 7 to March 23. He has earmarked either the Rotterdam Marathon or Boston Marathon in April as his next qualifying race.
If no Singaporean male qualifies for Rio, Soh could compete in Brazil as a wildcard entry. But the runner said: "I am fully focused on hitting the 2:19 Olympic qualifier and making it outright.
"I will only consider myself a true Olympian if I make it by hitting the standard."

This article was first published on Jan 9, 2016.
Get a copy of The Straits Times or go to straitstimes.com for more stories.