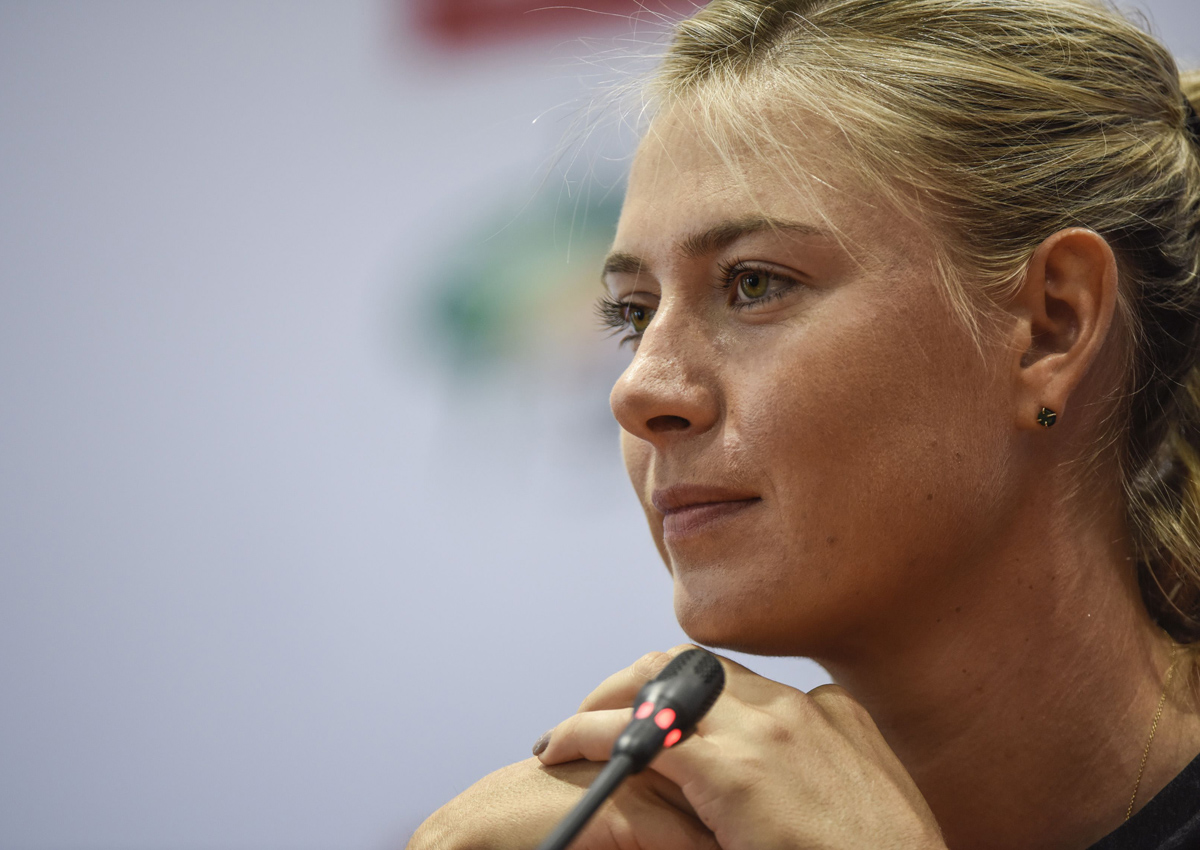 Serena Williams may have failed to achieve a calendar Grand Slam, after her US Open semi-final loss to Roberta Vinci stopped her from winning all the four Major titles in a single year.
But to think the American is on the slide would be very wide off the mark - according to her long-time rival Maria Sharapova.
The Russian has been on the wrong end of 17 straight defeats by Williams, yet insists that the American's dominance is what drives her - and also many of her peers - on.
She told The Sunday Times in a phone interview as she prepares for this week's Wuhan Open: "I don't think Serena's defeat means she is on the decline.
"I think the fact that she has won so many matches this year shows what a great player she is.
"I'm motivated to be a better tennis player to try and beat her.
"I think many players on the tour think the same way too."
Williams will be back in action in Oct 3's China Open where Sharapova is the defending champion.
No doubt, the 28-year-old will be eager for another shot at beating Williams but, for now, she is focused on her own comeback from injury, after being out of action since July's Wimbledon.
"(The China Open) is a big tournament and I had a great time in Beijing last year and I wouldn't want to miss it. So it is important to be in a good shape for that," she said.
"I'm looking forward to getting back onto the match court in Wuhan. I've been working hard to be ready to compete, doing rehabilitation work in the gym and pretty much doing everything I can to get going again."
For a player who has been in the limelight ever since she won her first Grand Slam title as a teenager at the 2004 Wimbledon, Sharapova has learnt to ignore the expectations placed on her by the adoring public and concentrate on her own targets instead.
For instance, while this week's Wuhan Open features a star-studded line-up with 18 of the top 20 women's players attending, she is not aiming to make a statement by winning the event.
"It is great to have this (Wuhan Open) because, for me, it is about getting match time and getting the rhythm back. It's not about results," she said .
Although she missed the US Open, she has accumulated enough points to book her spot in next month's WTA Finals Singapore.
And with a packed 2016 calendar which includes the race for the coveted gold medal at the Rio de Janeiro Olympics, Sharapova is not looking too far ahead at this stage.
"There is still a long way to go for (the Olympics). But, absolutely, the Olympics has always been a huge part of the Russian culture and it is special to me. It would be really meaningful if I can compete and win the gold medal in 2016."
The five-time Grand Slam champion claimed a silver at the 2012 London Games, losing to Williams in the final. She missed the 2008 Beijing Olympics through injury.
While tennis remains her priority, Sharapova has also been busy in her off-court activities, with endorsement deals with Nike, Samsung, Tag Heuer, Evian and American Express.
"I am having a really good time so far engaging in all the activities at hand, especially with Sugarpova (her premium candy collection).
"It was something I initially wanted to work on after I am finished with my career but the opportunities came about and it has been exciting to see the growth," she said.
Yet, sure enough, the conversation returns to her first love.
"I have always liked to stay active but, firstly, I am committed to be a tennis player."
drajac@sph.com.sg

This article was first published on Sept 27, 2015.
Get a copy of The Straits Times or go to straitstimes.com for more stories.