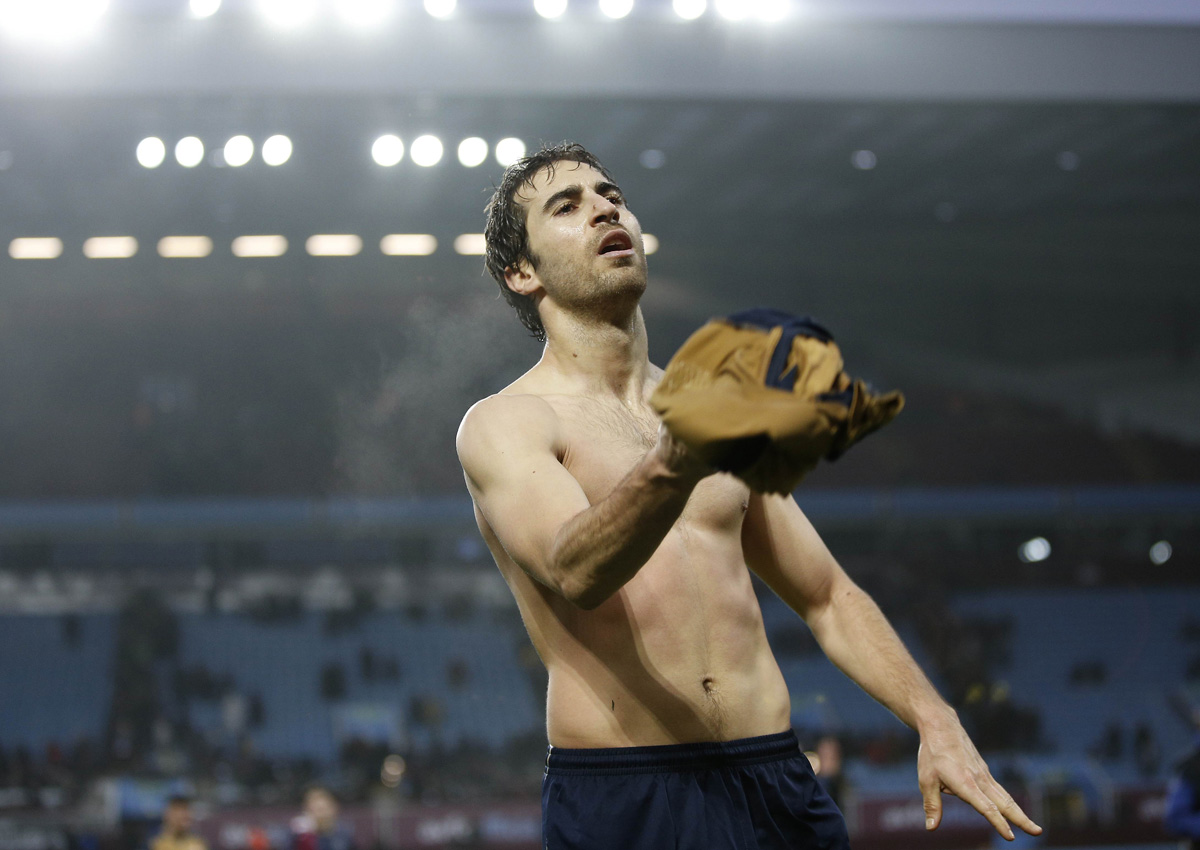 Arsene Wenger named his matchday squad for the Bournemouth trip, and much to the dismay of Arsenal faithful, Mathieu Flamini started alongside Aaron Ramsey in the heart of the midfield.
The French manager revealed after beating the Cherries 2-0 that Francis Coquelin had started from the bench thanks to fitness issues.
On the other hand, new signing Mohamed Elneny tweeted that he had taken his time-out to welcome his second child. However, it remains to be seen whether the Egyptian international would guard the back four instead of the 31-year-old anchorman should Francis Coquelin remain on the sidelines any further.
More composed Aaron and less strong Francis
The former Basel midfielder debuted for Arsenal in their fourth-round Football Association Cup fixture against Burnley and had a tidy performance as he looked comfortable going forward though he occasionally allowed the Clarets to cash in on the space he had offered. However, he grew into the game and managed to keep things tight at the back.
Though he failed to sweep everyone off their feet n his first game in the red and white strip, he succeeded in leapfrogging Mathieu Flamini, Mikel Arteta and even Calum Chambers in fans' pecking order.
Should he beef up?
Though uncertainty prevails with regard to his role in the Arsenal midfield currently, he appears to be in contention for bigger things at Arsenal, given the fact that he is a perfect blend of Aaron Ramsey and Francis Coquelin barring a few traits such as fancy flicks and solidity.
In order to thrive in the Premier League, though, he ought to beef up, no matter how talented he is.
Mainstream British media branded Mesut Ozil as a flop, but the German answered his answered his critics with his feet after bulking up. Though he still gets outmuscled at times, his performances have drastically improved after his minor transformation this season, which will ostensibly make him a decent candidate for Ballon d'Or next year.
There's no doubt Elneny has massive potential, but should learn a lesson or two from the former Real Madrid playmaker.
Should he start ahead of Mathieu?
Fans expect him to replace Mathieu Flamini straightaway, but he could turn out to be a bigger liability than the former Milan midfielder has ever been in big games - given his lack of experience on the English soil.
The former is in no way a safe choice, but playing the latter in decisive Premier League fixtures could prove to be a more costly decision.
With three central midfielders scheduled to retire at the end of the season, Arsenal will likely go into the transfer window in search of an established defensive midfielder.
Will he become a success?
When he plays alongside Aaron Ramsey, the London side may go full throttle whilst even the likes of David Silva and Kevin de Bruyne may find difficulties in dribbling past the double pivot comprising him and Francis Coquelin. He does offer a different dimension to the midfield but should adapt to the English game swiftly.
The 23-year-old should make optimum use of his potential run of games in Football Association Cup this campaign, besides pre-season friendlies.
With the Arsenal manager seemingly having his new £5 million (S$10.1 million) as a part of his plans for next season, his improvement in the next few months will decide his Emirates Stadium future.