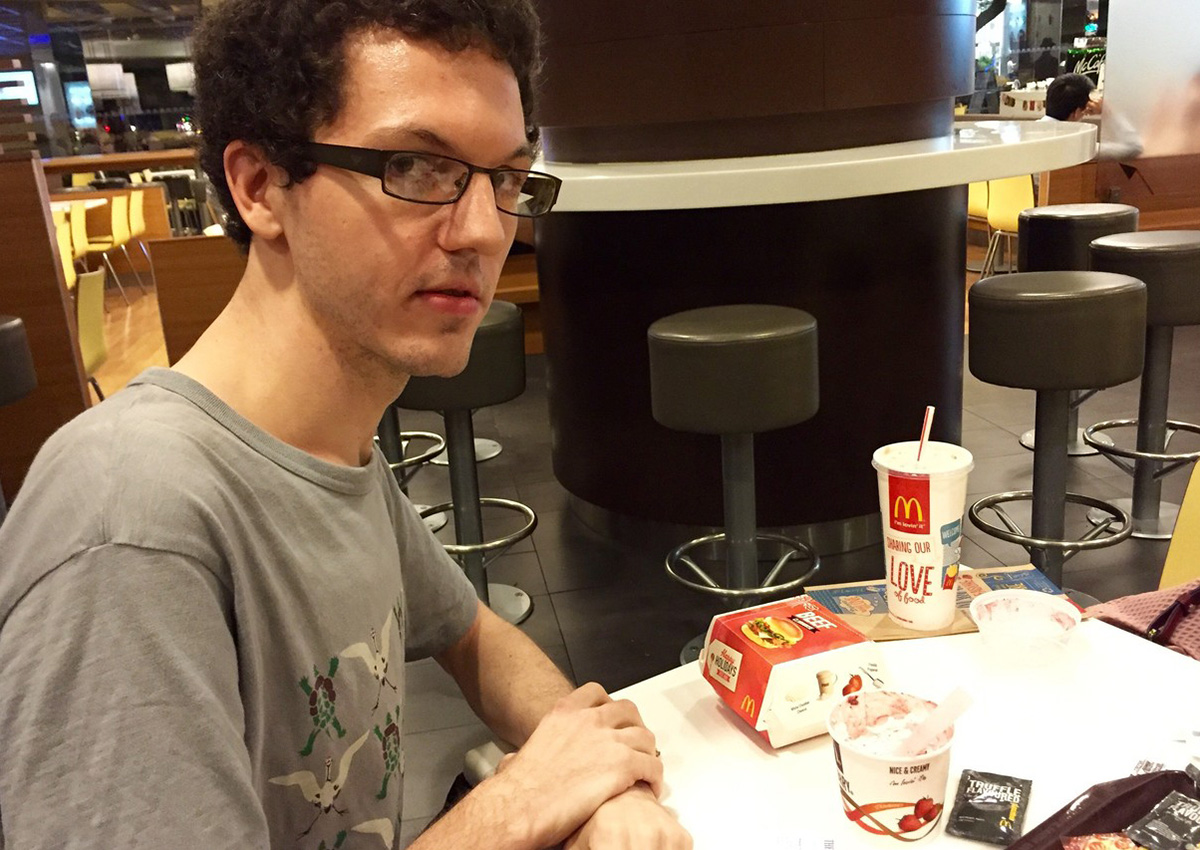 SINGAPORE - When James McGowan walked into a McDonald's Corp. restaurant in downtown Singapore one recent evening, he wasn't interested in a Big Mac. Instead, he placed an order for a limited-edition hamburger with caramelised onions and cheddar cheese, truffle-flavored french fries and a special red velvet McFlurry frozen drink.
On a scale of one to five, "I'll probably give a 3 for the burger," said Mr. McGowan, noting that it lacked sufficient onions. "The fries are better than I expected. They might be a 3.5 or 4."
Mr McGowan may well be the chain's toughest customer. For the past four years, the 28-year-old has crisscrossed the globe to indulge his passion: Sampling and blogging about the various national iterations of McDonald's dishes. Thus far, he says he has visited about 53 countries, penning 340 detailed reviews.
Along the way, a band of enthusiastic burger fans, mainly from the US, has been gobbling up Mr McGowan's dispatches.
"I don't drink. I don't smoke," says the lanky, curly haired Mr. McGowan, who lives in Bangkok where he works for a software startup. "This is my vice."
Mr McGowan's detailed blog posts include photos, receipts, and even calorie counts. He makes a small amount of money from display ads-less than the cost of one meal a month, he says-and pays out of pocket for his travel, making the most of frequent flier miles.
He occasionally schedules long layovers in order to exit the airport, eat at the nearest McDonald's, and return, as he did in China and South Korea.
"People expect to see a photo of a temple when you go to Thailand," he says. "They're not expecting the salmon rice at McDonald's."
Read the full article here.
OTHER WSJ.COM STORIES:
- McDonald's Raises CEO Easterbrook's Salary by 18%
- Burger King to Start Selling Hot Dogs