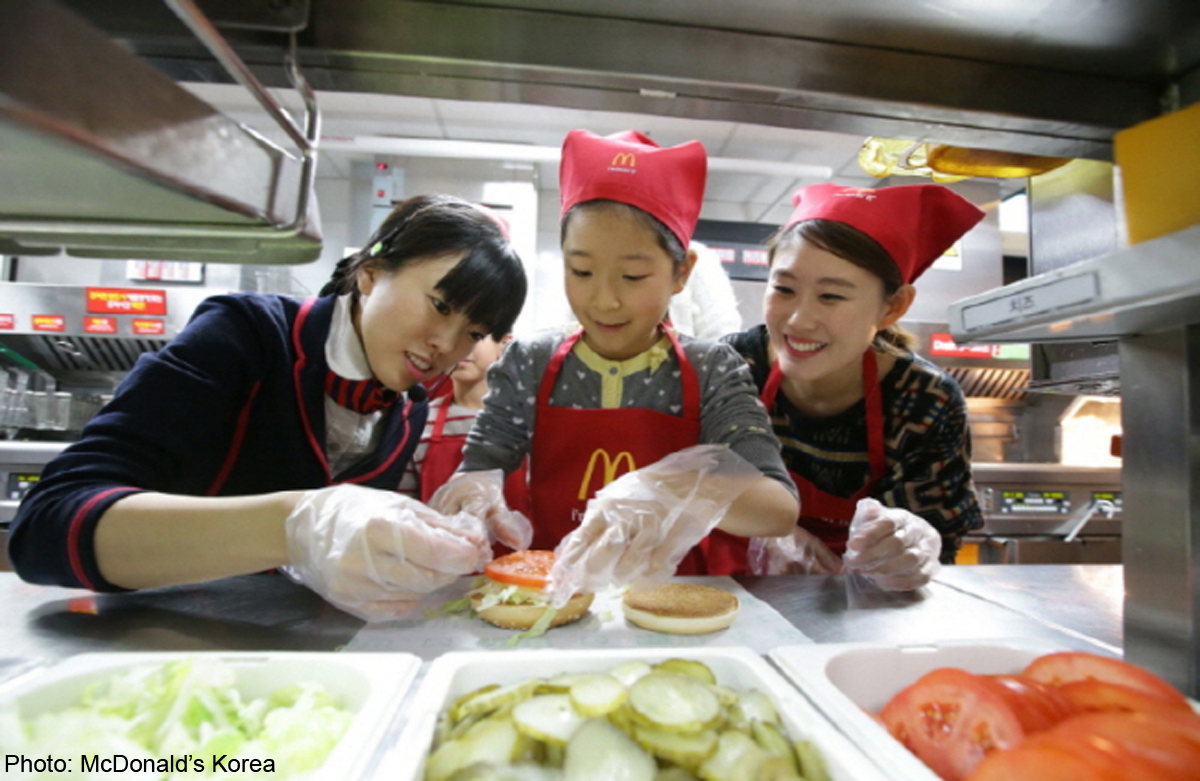 McDonald's Korea has flung open the doors of its kitchen to assure consumers that fast food can indeed be made in a healthy way.
Starting Friday, the Korean unit of the global fast-food chain held its two-day "National Open Day" event at some 270 outlets where customers were given a glimpse into its high-quality ingredients and sanitary food management systems.
"National Open Day is designed to publicize the sternly controlled sanitization management system of McDonald's kitchen and the premium quality ingredients we use for all of our menus," McDonald's Korea vice president Melanie Joh said Friday.
"McDonald's will put its utmost efforts into providing clean and safe food to consumers. We will also actively inform them about our efforts," Joh said.
Now in its second year, National Open Day is a part of the company's campaign to improve its performance after posting a string of disappointing results in recent years as more consumers are looking for fresh and unprocessed food.
"This event is also aimed at changing the negative perception of fast food," said Karen Kim, a McDonald's Korea spokesperson. "Customers who inspected our kitchen during the event seemed surprised by the freshness of the ingredients."
The kitchen tour also illustrated how McDonald's uses its exclusive "Made-For-You" kitchen operations system to serve up hotter and fresher food, ideally within a minute after the order is placed.
Restaurant managers at each of the selected outlets also demonstrated sanitation procedures, such as how the staff is required to wash their hands every 30 minutes and use sanitary gloves that come in two different colors to ensure they use one for raw ingredients such as patties, and the other for cooked food.
Choi Hyun-jung, chef and senior menu manager of McDonald's Korea, said the chain has a standardized cooking process for providing the same taste to all customers regardless of who has made the burgers.
"For instance, we have an exact amount of time to fry eggs and use the same amount of sauce for every burger," she said.
First launched in 1988 here, McDonald's Korea operates some 370 stores in the country.