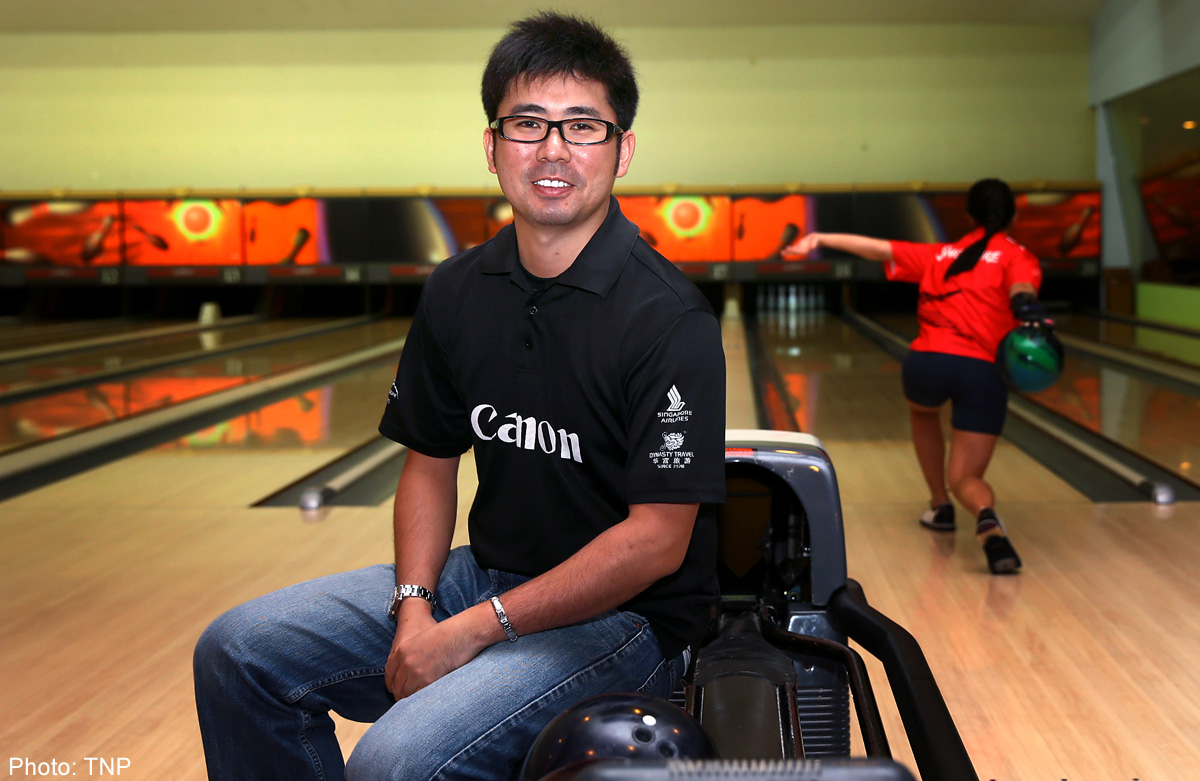 In recent years, the men's national bowling team have been outshone by their female counterparts.
But Singapore Bowling Federation (SBF) president Jessie Phua and national coach Remy Ong believe the men will come good, starting with the South-east Asia (SEA) Games on home soil in June.
Speaking on the sidelines of the SBF's annual New Year dinner last night, Phua said: "Remy said that if the current crop stay committed, they can put the women's team in their shadow.
"They were so close to winning medals at the Asian Games last year, and they were devastated they didn't pull it off."
Unlike the women, Singapore's male bowlers have the added hurdle of juggling training with National Service duties.
The 2014 men's training squad were 31-strong, headlined by Sportsboy of the Year winners Muhammad Jaris Goh and Keith Saw, along with Joel Tan, who was crowned SBF Youth Bowler of the Year at the dinner last night.
All three keglers are 20 or under this year.
Former world champion Ong said: "The current crop have potential, and even now they can match the women's team. But that will not be enough for them to win in the men's competitions.
Getting better
"They are slowly getting better; it used to be a case where the guys would make up the numbers during competitions, but in recent times they have started to make it to the podium.
"I don't know how long it will take to get them up to world-class standard. Maybe after a while they may be thinking about other things, such as their career or starting a family."
According to Phua, the men's team have a good chance of winning medals at this year's SEA Games. She claims the women's team are so strong the competition is theirs to lose, pointing to the team gold won at the Asian Games in Incheon, South Korea, last year as proof of their superiority.
Reflecting on the Asian Games campaign, Ong noted that both the teams need to be mentally stronger.
He said: "We will need to improve in terms of our mindset. Mentally we were a bit weak during the Asian Games.
"But we will have Stevenson (Lai, sports psychologist) helping the bowlers.
"He was a big help to me during my career and it will be the same for the team."

This article was first published on January 03, 2015.
Get The New Paper for more stories.