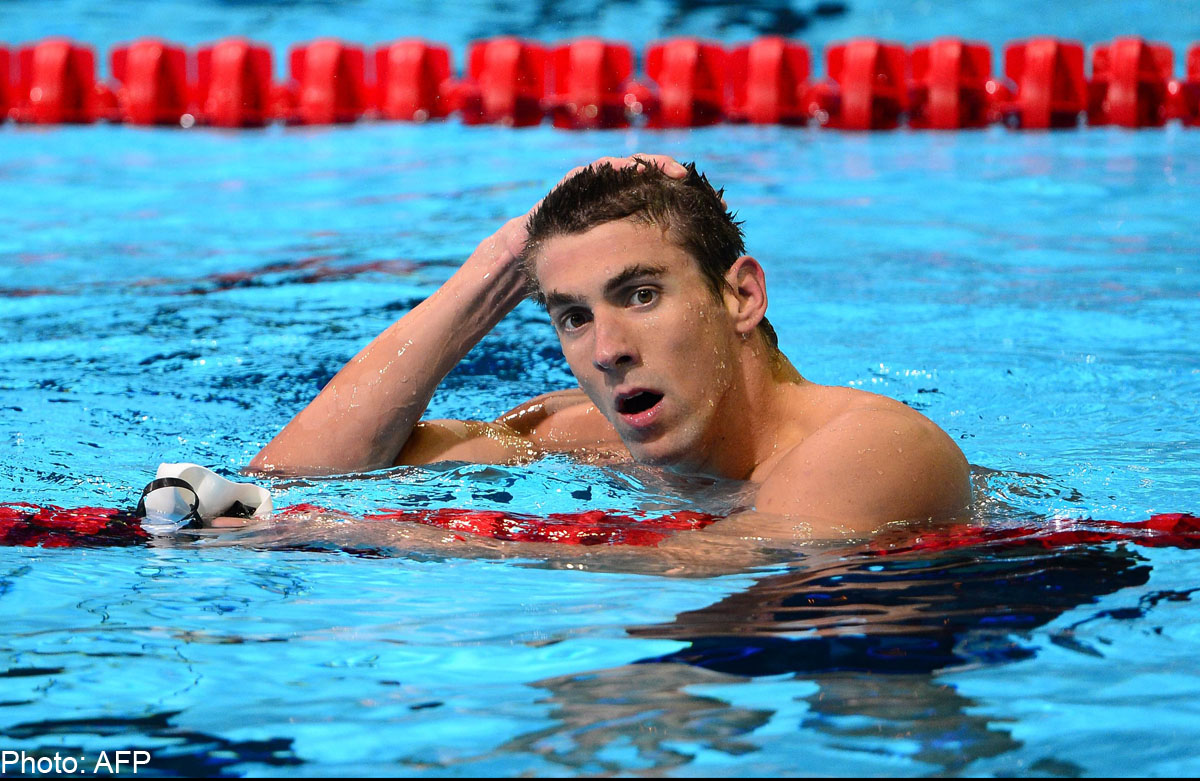 BALTIMORE - Olympic swimming superstar Michael Phelps appears in court Friday in his home state of Maryland for driving under the influence of alcohol and speeding.
Phelps - the most decorated Olympian of all time with 18 golds out of 22 total medals - has been suspended from competition for six months since his arrest in September.
He has said he was "deeply sorry" for the DUI rap, which prompted him to check into a six-week rehab programme amid questions over his return to competition.
Police say Phelps' white Land Rover was doing 84 miles (135 kilometers) per hour in a 45 mph zone in Baltimore's Fort McHenry Tunnel early on the morning of September 30.
"He was unable to perform satisfactorily a series of standard field sobriety tests," police added in a statement at the time.
Phelps was charged with driving under the influence (DUI) of alcohol, excessive speed and crossing double lane lines.
The swimming champion quickly expressed remorse, telling his 1.6 million Twitter followers he took "full responsiblity" for the "severity" of his actions.
"I know these words may not mean much right now but I am deeply sorry to everyone I have let down," he said, as USA Swimming barred him from competition until April.
Phelps retired from competitive swimming after the 2012 Olympics in London, but launched a comeback earlier this year.
He made a dazzling return to international competition in August, picking up three gold medals at the Pan Pacific Championships in Australia.
His strong showing, under the guidance of his longtime coach Bob Bowman, bolstered hopes he might compete for the United States at the 2016 Olympics in Rio de Janeiro.
In recent weeks, he has been seen training at the storied North Baltimore Aquatic Club. He has also posted upbeat Thanksgiving family photos on his Instagram feed.
Ten years ago, as a teenager, Phelps pleaded guilty to driving while impaired in rural Maryland.
He was sentenced to 18 months' probation and fined $250 for what he later described as an "isolated incident." Lawyers specialising in DUI cases doubted Phelps would do jail time, given how no accident occurred and that a decade has elapsed since his last offence.
"He's probably looking at a suspended jail sentence," Scott Richman, who has prosecuted hundreds of DUI cases, told the Baltimore Sun newspaper.