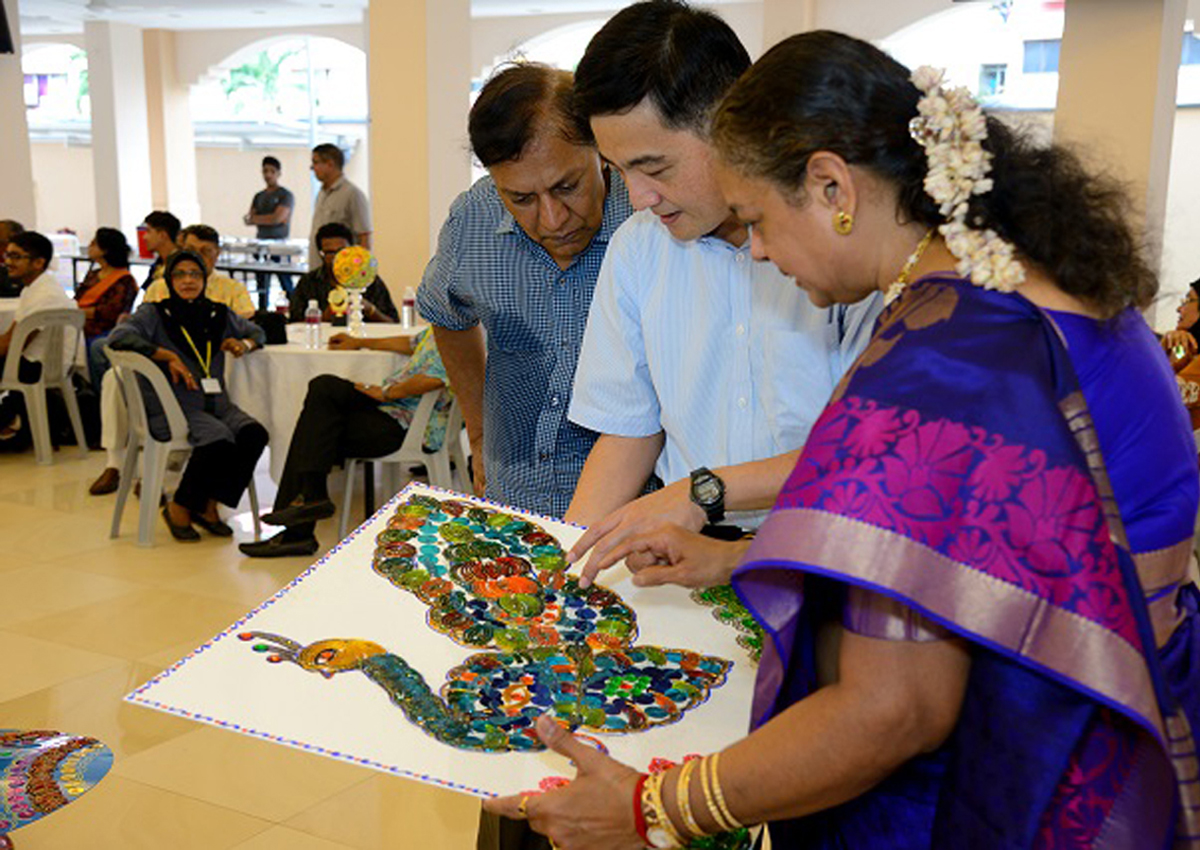 AS PART of the Singapore Art Week by National Arts Council, Singaporean artist Vijayalakshmi Mohan launched her Rangoli Bangle Dangle exhibition and workshop on Jan 9 at the PGP Hall, Sri Srinivasa Perumal Temple.
Senior Minister of State and MP for Jalan Besar GRC Heng Chee How was the guest-of-honour.
Ms Mohan engaged various organisations and the community in hands-on participatory sessions, where they created rangoli designs using broken and whole glass bangles. The rangolis were then pasted and decorated on styrofoam balls. The artworks will be hung up in the 30 participating organisations including SINDA, National Kidney Foundation, Jamiya Home and Khalsa kindergarten.
Ms Mohan, who grew up in Tamil Nadu, learned how to make rangolis when she was just five years old. She went on to take part in many rangoli competitions in school and her neighbourhood and won several prizes. One of her biggest achievements was when she broke the Guinness World Record in 2003 by single-handedly drawing a rangoli measuring 52 by 53 inches in seven hours. The previous record was a rangoli measuring 30 by 30 inches.
The artworks from the Rangoli Bangle Dangle exhibition will be on display on Campbell Lane from
Jan 18 till the end of the month. There will also be another workshop at Kallang Wave Mall on Jan 23 and 24 from 1pm to 6pm, where people can try their hand at rangoli-making.

Get a copy of tabla! for more stories.