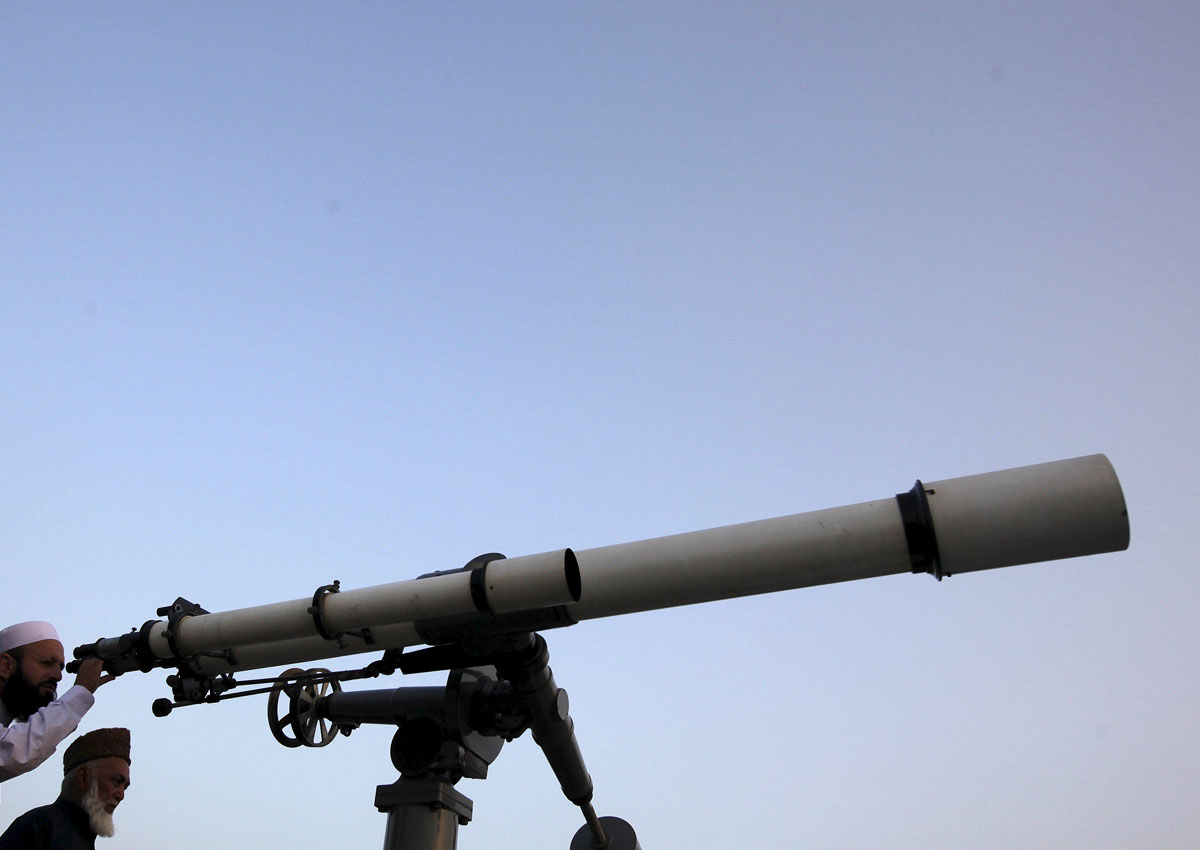 Look to the western sky at dusk tomorrow, and you may see three celestial bodies clustered together in a divine meeting.
The Moon, Venus and Jupiter - the second, third and fourth brightest objects in the sky after the Sun, and in reality millions of kilometres apart, will appear to be almost side by side.
"To observe this event, go to a location with a clear view of the west with as few horizon obstructions as possible," said Dr Abel Yang, who teaches physics and astronomy at the National University of Singapore. "Given the tendency for buildings and trees to obstruct the horizon, a west-facing high-rise balcony or window may be a good idea."
The crescent Moon will appear as just a small silver sliver, and look as though it is hanging nearer to Jupiter. Even though Venus is smaller than Jupiter, it is brighter, due to its closer position to the Sun.
The sight of the close-knit trio comes days after the July 1 highly- anticipated meeting of Venus and Jupiter, with the two planets looking as if they were hanging right next to each other in the sky.
During that conjunction, the two planets were separated by a distance less than the diameter of a full moon, with star-gazers able to "block" both Venus and Jupiter behind their little finger, said the United States' National Aeronautics and Space Administration.
Venus, the second planet from the Sun, is 77 million km from Earth, and Jupiter, the fifth planet from the Sun and the solar system's largest, is 909 million km away.
While it is not all that rare for the two planets to get so close to each other, the viewing angle at many latitudes and the time of day made the conjunction a particularly spectacular event, which some star-gazers have likened to the biblical "Star of Bethlehem" that led the magi to baby Jesus.
"The way that the planets are arranged in the most recent conjunction is believed to be the same as that event over 2,000 years ago," said Mr Albert Lim, assistant honorary secretary of The Astronomical Society of Singapore, or Tasos.
Over the month, many people around the world have been throwing "conjunction parties", and putting their photos online.
Commenting on tomorrow's event, Mr Lim said: "You have a thin crescent moon forming a triangle with two bright planets, Venus and Jupiter, in the western sky.
"So although conjunctions are not rare, the event is beautiful and scenic, and a great opportunity for photographers to explore creative angles."

This article was first published on July 17, 2015.
Get a copy of The Straits Times or go to straitstimes.com for more stories.