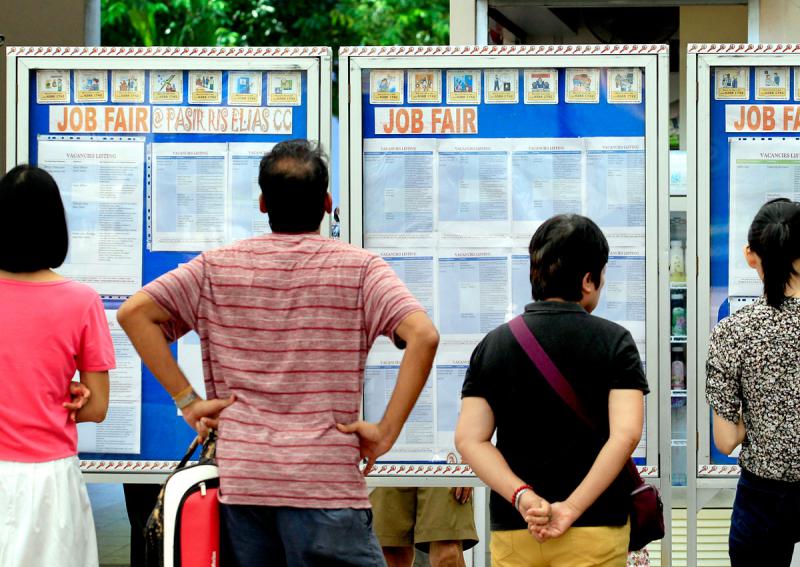 Singapore will introduce several measures to help jobless citizens find work and encourage employers to hire them.
Companies with an unusually large number of foreign professionals and without any plans to nurture their Singaporean staff will find it harder to get new employment passes for foreigners.
They will find it a struggle as well to renew the work passes of their existing foreign staff.
Manpower Minister Lim Swee Say announced the moves in Parliament yesterday, making it clear he intended to overcome the persistent complaints about foreign professionals taking jobs away from Singaporeans.
Meanwhile, help is at hand for retrenched Singaporean professionals, managers, executives and technicians (PMETs) under 40 who have been jobless for more than six months.
A scheme will be expanded to give employers who hire them a subsidy for these PMETs' salaries for one year. Those aged 40 and older can get on it immediately.
To help workers switch jobs within and across industries, a career conversion programme will be expanded to more sectors like pharmaceuticals, logistics and retail.
And for older workers, the re-employment age ceiling will be raised to 67 on July 1 next year.

This article was first published on April 9, 2016.
Get a copy of The Straits Times or go to straitstimes.com for more stories.