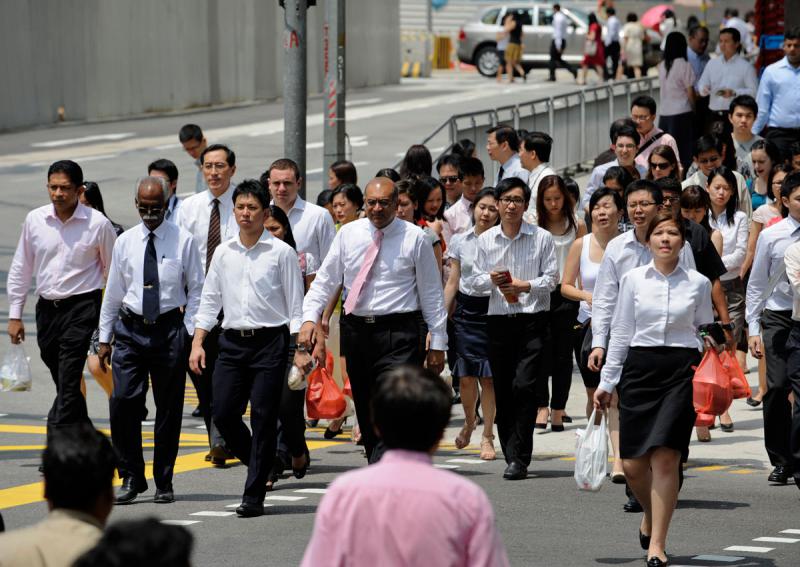 SINGAPORE - More people lost their jobs in 2015 than in the year before due to ongoing business restructuring and softer economic conditions, the Manpower Ministry said in a report released on Wednesday (April 20).
In total, 15,580 workers were laid off in 2015, an increase from 12,930 in 2014 and the most since 2010.
However, MOM also pointed out that the overall unemployment rate remained low, and that the number of job vacancies continued to outnumber job seekers.
The number of layoffs increased across all sectors. But manufacturing, with 5,210 workers laid off, was especially affected by the fall in global oil prices and a slowdown in demand in marine and construction.
MOM also revealed that Singaporeans and permanent residents were less likely than foreigners to be laid off. The bulk (65%) of residents who were made redundant last year were those aged 40 and over.
Professionals, managers, executives and technicians (PMETs) were also more vulnerable to being laid off last year, with 8,550 laid off last year, up from 6,530 in 2014.
PMETs being more vulnerable to redundancy largely reflected the higher redundacies in manufacturing, professional services and financial services, MOM said.
Meanwhile, MOM's report also showed that the rate of re-entry into the workforce was slower in 2015. About two in three residents (66%) laid off in the first nine months of 2015 had found another job by December. This is lower than the 68 per cent in 2014.
About eight in ten (81%) residents were able to secure a new job in three months or less, but most of them found a new job in an industry which was different from the one that they were laid off from.
seanyap@sph.com.sg