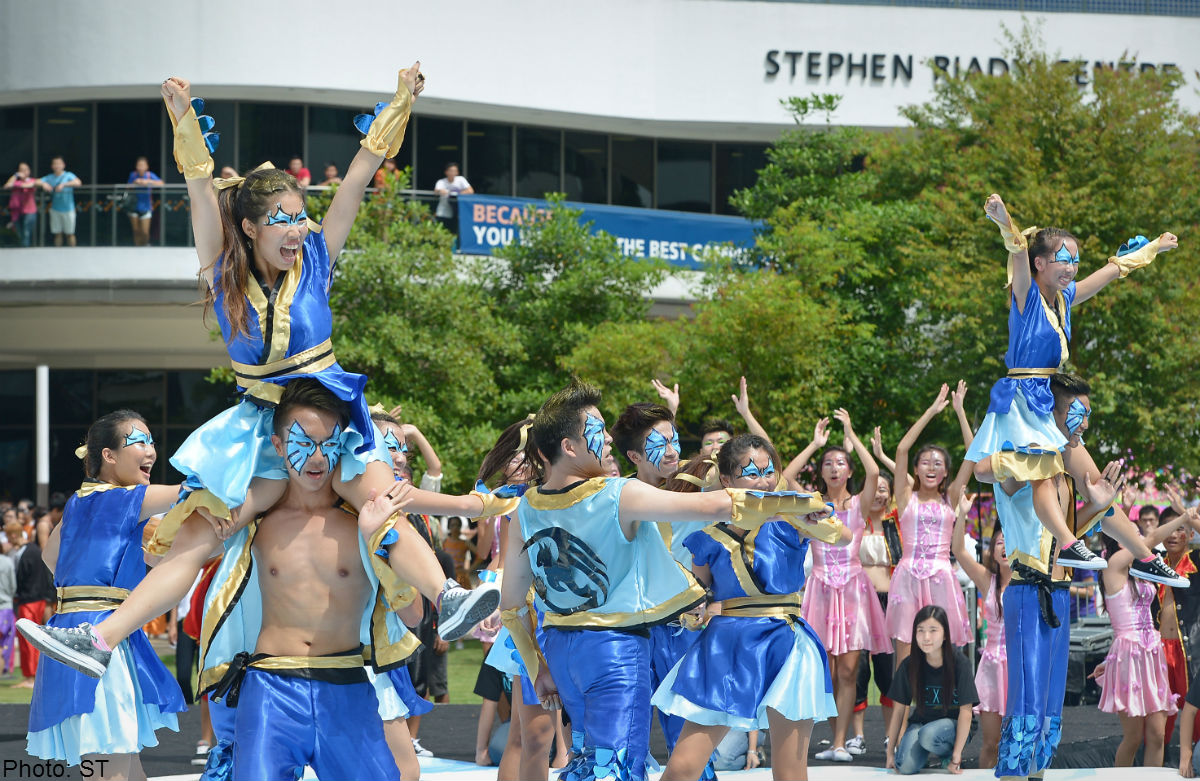 Dropping poor grades, lower criteria for the honours' track and doing away with names like "third class".
Universities here are getting kindler and gentler. But life on campus will not become easier, said experts.
Amid concerns of lower standards after recent changes by Singapore's two biggest varsities, educators are confident that the quality of graduates will not suffer.
"It's a message to students that they can relax a little and enjoy learning," said Dr Timothy Chan from private institution SIM Global Education. "But there are still exams and assessment, and they need to do well in the next few years."
Nanyang Technological University (NTU) announced last week that it will allow its freshmen to "remove" F grades in their first year.
The National University of Singapore (NUS) announced a similar change in May. The school also made it easier to qualify for its honours programme and renamed its degrees, tweaking the stigmatised "third class honours", among others.
The changes led to criticisms of lower standards. Some readers who weighed in on The Straits Times' Facebook page asked if these moves are "tactics" to woo students.
But both experts and students believe there are more pros than cons.
An NUS spokesman said its quality of student intake has risen over the years, and its revision of the honours criteria is to allow more deserving students to graduate with honours.
Last year, for instance, students needed grades of ABB to enter its arts and social sciences faculty, compared to Bs and Cs in the late 1990s.On "grade-free" freshmen policies, analysts say it has been effective elsewhere in the United States, Britain and Australia. Massachusetts Institute of Technology (MIT) freshmen get a "Pass" or, if not, there is no record that they took the subject.
Educators abroad said not penalising freshmen for their poor grades is a right step. Students' performance in the first year may not be a good indicator of their abilities, as many are still deciding on their specialisation. "I have had students that had disastrous freshman experiences only to find their pace in later years to place them among the best upon graduation," said MIT professor John Brisson.
Dr Keith Sharp from London School of Economics and Political Science agreed: "We are interested in what a student can achieve when they complete their course, not what they could manage at the start of it."
The slower pace also provides a more complete picture of a student. Said Professor Stephen Naylor, campus dean at James Cook University Singapore: "You actually get a more accurate grade point average (GPA) because students take time to figure out their strengths."
NUS first-year arts and social science student Alina Chia, 19, said: "Personally, I would study just as hard, because we'd have to work even harder after the first year to catch up."
Some like NTU freshman Tricia Cheong are also exploring unfamiliar courses they are interested in. Said Ms Cheong, 20: "It definitely helps to have second chances as I can try new things I'm not so confident about."
ateng@sph.com.sg

This article was first published on August 13, 2014.
Get a copy of The Straits Times or go to straitstimes.com for more stories.