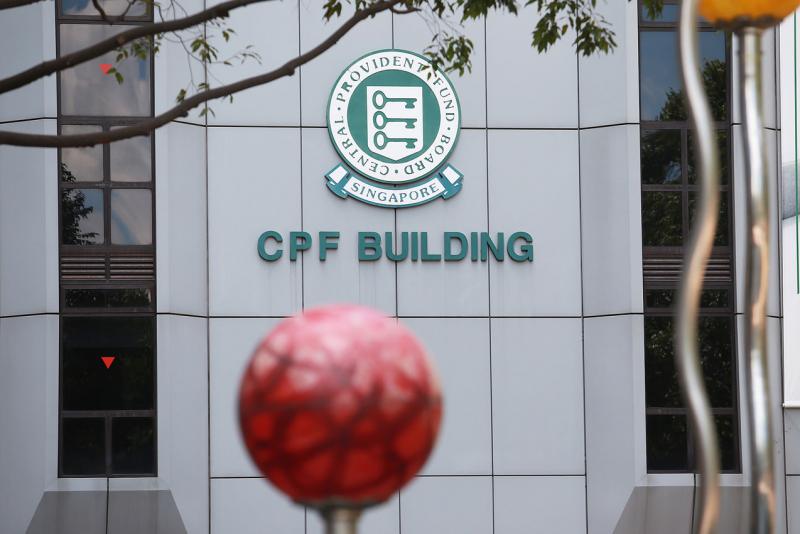 That the advisory panel set up to look into possible improvements to the Central Provident Fund (CPF) has finally completed its study after missing its initial deadline of mid-2015 underscores the challenges of reviewing a scheme that is the pillar of Singapore's retirement support structure.
The slew of enhancements and an alternative investment scheme means that members will have more choices and control over their retirement planning.
The 13-member advisory panel was led by National University of Singapore president Tan Chorh Chuan and it was first mentioned at Prime Minister Lee Hsien Loong's National Day Rally in August 2014. No doubt, we are likely to hear about it again this coming National Day Rally.
Three key guiding considerations underlined the panel's work. They are "adequacy" so as to provide a basic level of lifelong support in retirement; "flexibility" in order to cater to varying retirement needs and circumstances; and "simplicity" to enable members to understand how the CPF system works.
The first enhancements were announced in February last year. Though they were not groundbreaking, the incremental improvements meant clearer choices over the retirement sums to be set aside and payouts from the national annuity scheme CPF Life.
Implemented this January, these include a choice of different levels of CPF Life monthly payouts based on different levels of savings. I particularly like the Enhanced Retirement Sum, which means members can set aside a bigger sum at age 55 so as to enjoy higher retirement payouts.
One of the biggest changes was allowing members to withdraw up to 20 per cent of their Retirement Account savings at the payout eligibility age, to address the demand for more flexibility. They could also defer their payout start age up to 70 to enjoy higher monthly payouts of 6 per cent to 7 per cent for each year deferred.
It would give them more choice and help boost their nest egg, but it also means that people do not get their payouts till later. However, this would meet the needs of some members who could afford to delay their payouts because they receive pocket money from their children or have sufficient income, according to the CPF Board.
Last Wednesday, the panel announced its second and last set of recommendations after much deliberation and feedback from focus-group discussions. I was a participant at one of the discussions.
CPF LIFE PLAN WITH ESCALATING PAYOUT OPTION
To assuage concerns about the rising cost of living, the panel has recommended an optional CPF Life plan with payouts that increase at a set 2 per cent a year. However, this option may not be what some members were looking for as it comes with lower starting payouts.
Furthermore, it would take about 25 years - for members with the Basic Retirement Sum - for the cumulative payouts from the escalating option to catch up with that of the fixed-amount option, after which the escalating option would outperform.
To this, CPF Board says that based on actuarial calculations, one in three CPF members aged 65 now are expected to live beyond the age of 90, and more will do so as life expectancies continue to rise.
The CPF does provide the option of allowing members to choose to top up their CPF Life premiums further and/or delay their payout start age up to age 70 to avoid lower starting payouts.
Not surprisingly, the panel believes the new escalating-payout plan is unlikely to attract the bulk of retirees who would be more comfortable with the level-payout plans.
LIFETIME RETIREMENT INVESTMENT SCHEME
(LRIS) CPF members, particularly those with a 20- to 30-year investment time horizon, will be interested in a new LRIS to help grow their savings.
Potentially a game changer, it will provide a few simple investment choices - likely to be low-fee, passively managed life cycle funds with varying risk characteristics. Consultant Mercer found that with a fund size of just $500 million, the scheme's expense ratio could be a low 0.5 per cent.
Currently, CPF members who wish to invest their retirement savings can do so only via the CPF Investment Scheme (CPFIS). For the year ended Sept 30, 2015, a significant 84 per cent of CPF members who invested in CPFIS either made losses or generated returns of up to 2.5 per cent. The lacklustre experience has been attributed to various reasons like high cost, restrictive funds, as well as poor financial knowledge, poor understanding of risk-reward balance and the lack of time to manage their investments.
In fact, some financial experts have, in the past, advised members against using their CPF funds, particularly Special Account funds - which attract up to 4 per cent returns - to invest due to the high risks involved.
The new LRIS is catered to members who want to invest but lack the financial expertise, time and resources to do so. It is akin to eating a set menu at a buffet while savvier members can continue to invest via the CPFIS which has more than 200 CPFIS-included funds and is also due for a review to enhance it.
However, members will have to wait, for perhaps a few years, before the LRIS is launched. An Expert Investment Council will be set up to look into the LRIS details and implementation. The LRIS, with its focus on low fees, is a timely move in the light of recent reports indicating significantly lower and volatile investment returns in the coming years.
For instance, GIC recently said in its annual report that it anticipates significantly lower and more volatile returns in the next 10 to 20 years, compared to its experience in the last two to three decades. This is due to a difficult investment environment with modest growth prospects, greater uncertainty and a high degree of volatility.
Hence, controlling investment cost will be an important factor in enhancing returns.
Still, members who do not wish to take risks with LRIS can leave their monies in their CPF accounts.
CONCLUSION
The panel's recommended suite of CPF options has taken into account the need to cater to members with different financial circumstances and investment know-how. Overall, the proposed enhancements are a move in the right direction and will be a boon to CPF members, offering more choices via a suite of flexible tools for them to shape their retirement solutions.
Still, there is much work to do as the implementation dates for the escalating payout option and the LRIS are a few years away.
Now that the panel's work is done, it is up to members to make the effort to understand what is in store for them. After all, the CPF is a fundamental component in our retirement planning. As in most things in life, having more options is good when you know what to do with them.
So it pays to understand what are your retirement objectives, do your homework and make informed choices.

This article was first published on August 7, 2016.
Get a copy of The Straits Times or go to straitstimes.com for more stories.