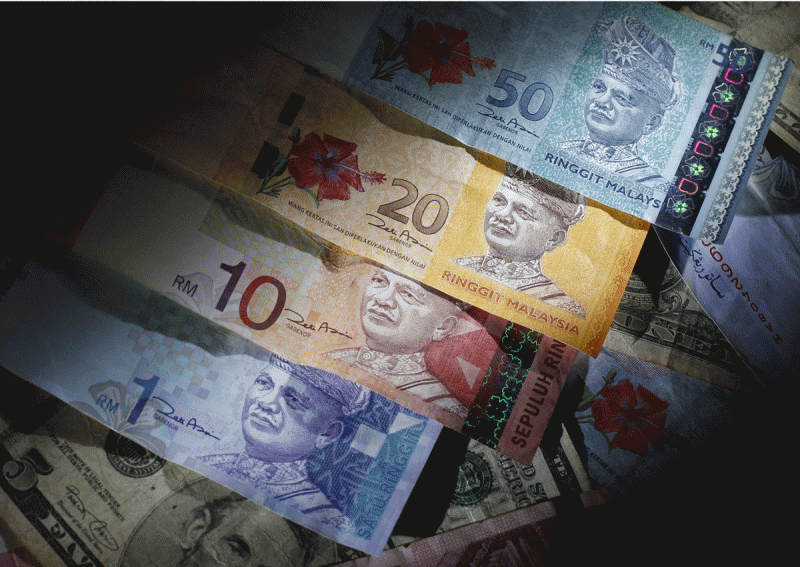 SINGAPORE - Most emerging Asian currencies slid on Thursday after the US Federal Reserve suggested there were risks from a slowing global economy but left the door open to an interest rate hike in March.
Malaysia's ringgit, however, hit its strongest in nearly eight weeks, as the country kept its fiscal deficit target, defying expectations of a bigger shortfall.
The currency also touched a near four-month peak against the Singapore dollar.
The South Korean won led regional losses as foreign investors resumed selling in the local stock market . The Philippine peso failed to maintain gains although growth in the economy picked up in the last quarter of 2015.
The Fed on Wednesday kept interest rates unchanged as expected and said it was "closely monitoring" global economic and financial developments. Fed funds futures contracts show that traders expect the US central bank will wait until July before raising rates and will increase just once more before year-end.
"Any perceived hesitation in the Fed may be construed as a reflection of softening global growth prospects, undermining EM/Asia sentiment," said Emmanuel Ng, a foreign exchange strategist with OCBC Bank, in a client note.
The Fed's assessment the US economy was still on track for moderate growth and a stronger labour market even with "gradual"rate increases also hurt investor appetite for risk assets.
Wall Street's top bankers expect three interest rate hikes by the Fed before the end of this year, a Reuters poll showed. That was in line with expectations early in January before global markets were hit by turmoil.
RINGGIT
The ringgit rose as much as 1.2 per cent to 4.2070 per dollar, its strongest since Dec. 7.
Malaysia maintained its 2016 fiscal deficit target at 3.1 per cent of gross domestic products and announced a series of restructuring steps expected to save the government 9 billion ringgit (S$3.05 billion).
Some economists had forecast that the deficit target would be raised to 3.3 per cent of GDP.
Against the neighbouring Singapore dollar, the Malaysian currency touched 2.9424, its highest since Oct. 9.
Investors have been recently buying the ringgit against the Singapore dollar with risks seen increasing that the city-state's central bank may ease monetary policy to support economic growth and inflation.
"We see downside pressure to SGD/MYR," said Christopher Wong, senior FX analyst for Maybank in Singapore, referring to the Singapore dollar/ringgit.
"We expect continued SGD weakness amid sluggish external demand and ongoing domestic re-structuring efforts to raise productivity. By contrast, views on MYR are positive due to relative stability in oil prices and resilient domestic demand. These are supporting sentiment." Wong said the ringgit may strengthen to 2.9229 per Singapore dollar, a 200-day moving average.
WON
The won slid as offshore funds added bearish bets on the currency, tracking foreign stock selling.
The South Korean currency pared some earlier losses as exporters bought the won for month-end settlements around 1,210 per dollar.
"The won is unlikely to weaken past 1,210 for now and stay there as the month-end is approaching," said a foreign bank trader in Seoul.
"Still, the sentiment remained very fragile, so it's better to take a defensive strategy."