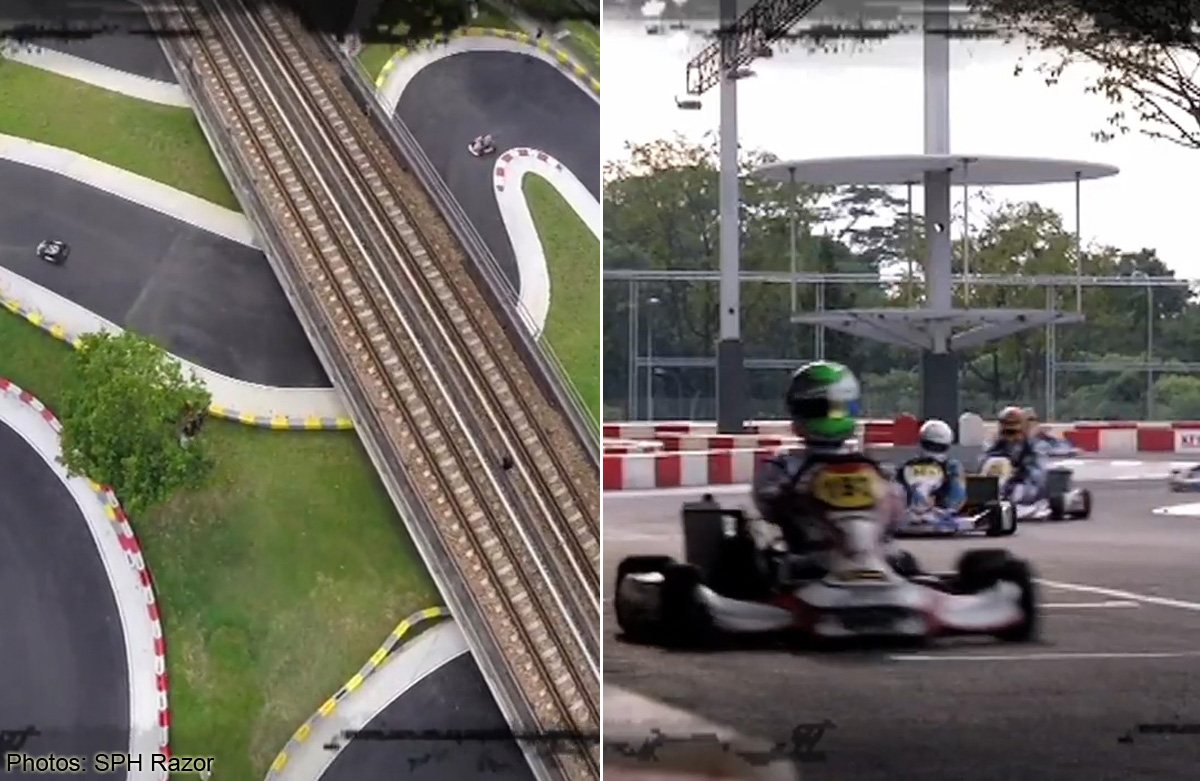 Gentlemen, start your engines!
Formula One (F1) fans can now get their fix at Singapore's first international standard permanent karting circuit.
The $2 million KF1 Karting Circuit at the Singapore Turf Club is now officially open to the public.
Arina International Holding Managing Director Mr Richard Tan told SPH Razor that: "I am fervent about karting. It is through this love that I want to build something for myself actually, and for my friends and associates to really have fun together."
The 960m-long track was designed by world-renowned engineer Hermann Tilke, who has designed more than 65 F1 racetracks around the world.
"It has 18 turns, the minimum width is 7m, with verge on both sides of 1.8m, so you have a 10.6m width. It is tough, but if you can master this track, then driving on other tracks will be very easy," Mr Tan explained.
The dual-directional track also boasts F1-style team garages, a private viewing gallery, and runs under MRT train tracks.
Said Mr Tan: "It is probably the world's only track that goes under the MRT track, and this is very exciting, because if you really drive underneath there, you feel it is different. You don't feel so boring.
"Most tracks which is designed at one far end, the audience experience is not good. Whereas when you are at the pit building here you can easily see 80-85 per cent of the track."
KF1 Karting Circuit already has more than 120 members, most of them young professional racers looking to hone their skills.
"It is really exciting to finally have a new track in Singapore. I prefer to drive here. Because of the overtaking points it is a lot more fun to drive on, and it is also really different. It is also quite bumpy at the back because it was manually laid," said professional racer Ethan Goodman, 15.
Professional racer Amin Noorzilan, 17, said: "I've been around the road quite a few times, especially in Italy, and I've driven on quite a lot of tracks, especially in Malaysia.
"In comparison to this, this feels more like an F1 track, especially since it is designed by Hermann Tilke, the F1 designer. So it is a lot more complex and more technical. But overall it is really fun to drive, as there are many corners, and it is kind of physically demanding as well."
KF1 Karting Circuit is open to all ages, but you have to be at least 1.55m tall. And don't forget to bring along your covered shoes.