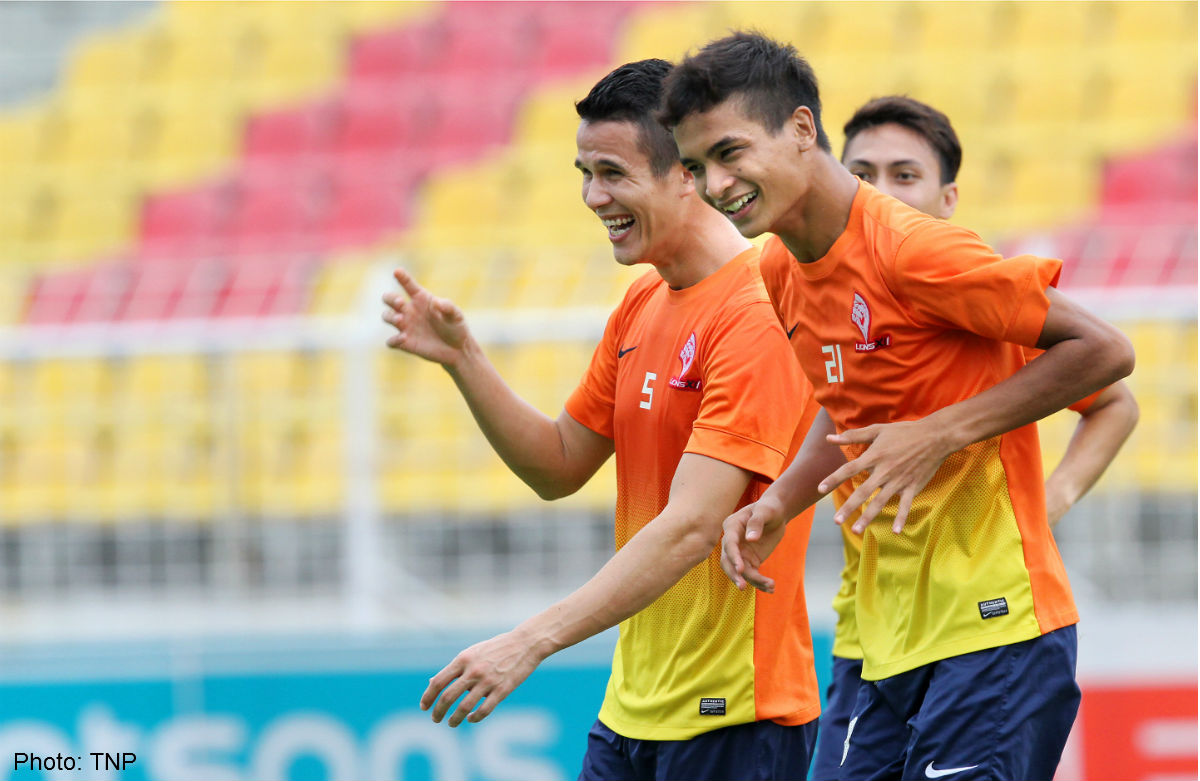 Talk about making home advantage count.
When the LionsXII players take to the Selayang Stadium field to warm up before their Malaysian Super League (MSL) clash against ATM FA on Saturday, it will be the first time they set foot on the surface this year.
Due to a little-known tweak in the rules before the new MSL season, Fandi Ahmad's charges will not get to train at the match venue before the game.
Previously, home teams had to allocate at least 45 minutes for visiting teams to get used to the playing surface 24 hours before a match is played. Not anymore.
The Football Association of Malaysia's (FAM) head of local competitions Mohd Shazli Shaik Mohd confirmed the rule change with The New Paper on Tuesday.
He explained: "In recent years, there have been a lot of cases where there have been problems arranging these training sessions because the stadiums are used for MSL games, (second-tier) Premier League games, (Under-20) President's Cup games and FA Cup games.
"Plus, some stadiums are shared by two or three clubs and sometimes teams have games on back-to-back days.
"We discussed this (rule change) with all the clubs last December and none of them had any issue."
He cited the MSL fixture at the Selayang Stadium on Friday between PKNS and Sime Darby as an example of the busy schedule.
ALTERNATIVE PLANS
Speaking after Tuesday evening's training session at Jalan Besar Stadium, Fandi lamented the rule change, which has forced him to come up with an alternative training plan for away games.
He will put his team through their paces one final time on Friday morning - either at Jalan Besar or the Geylang Field - before leaving by coach for Selayang in Kuala Lumpur.
Once there, the players will do simple limbering exercises at the hotel.
"The Malaysian sides should be fair to us and let us train at the venue," he said.
"We just want a level playing field.
"After all, being Singaporeans, we try our best to entertain them the best we can and make Jalan Besar available."
Shazli said that the rule change is "fair" because it affects every team. "Maybe there is a bit of disadvantage for Malaysian teams visiting the LionsXII because of the artificial turf at Jalan Besar," he said.
"But, even if they are not given the chance to train on it, there are artificial pitches in Malaysia they can train on, too.
"So it's no big deal, really."
Last season, ATM cried foul after they did not get a chance to train on the artificial surface at Jalan Besar because there was an S-League match scheduled there 24 hours before the MSL clash with the LionsXII.
The LionsXII went on to win the game 3-1.
LionsXII captain Isa Halim admitted the new rule hampered preparations, but he believes Malaysian teams are well within their right to practice some gamesmanship.
"I guess this is what people mean when they talk about making home advantage count," the combative midfielder said.
"They don't give you what you want, so it affects you and helps them.
"Maybe we should also do the same and not let them train here at Jalan Besar. Fair enough right?"
msazali@sph.com.sg

Get The New Paper for more stories.