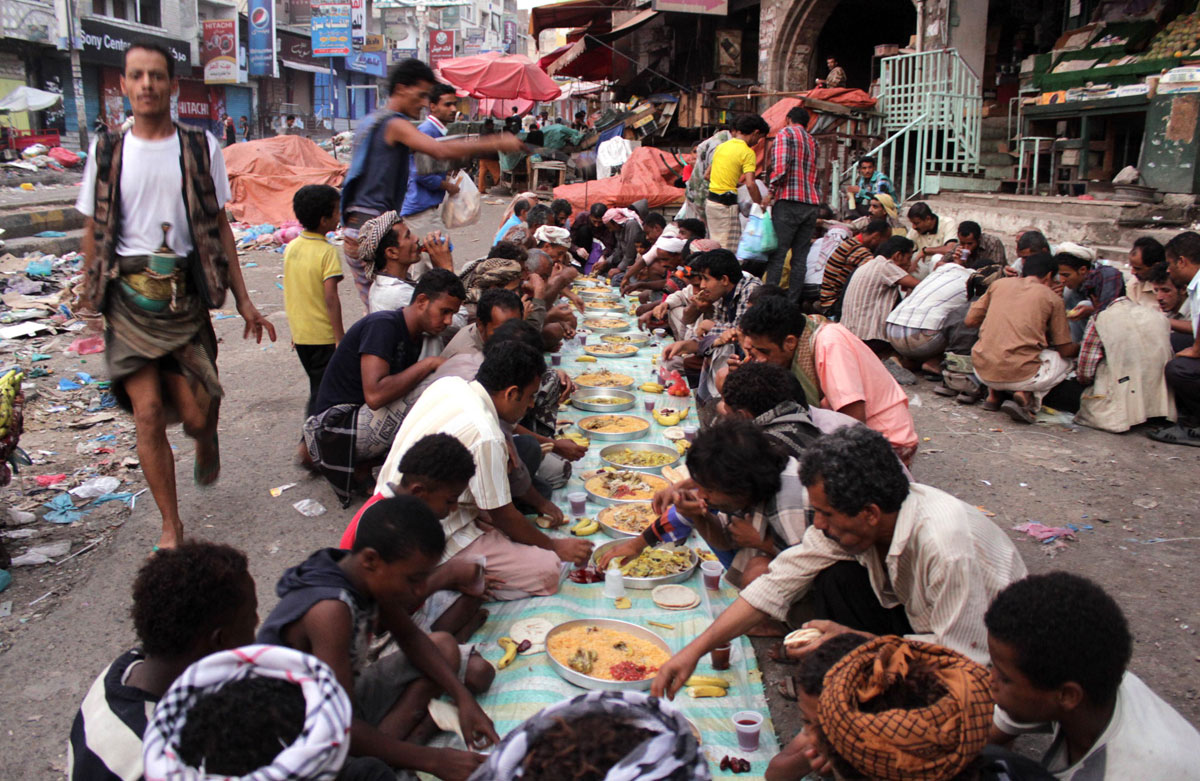 During Ramadan, the Muslim communities of the world are unified by one fruit: the date.
One of the earliest cultivated crops and an ancient icon of the Middle East, the thick-trunked date palm is a symbol of hospitality, rest and peace.
In the hadith - a collection of sayings attributed to Prophet Mohammed - it is recorded that he always broke the fast with dates and water, which many Muslims are careful to follow.
The fruit is also called balah (Arabic), khajoor (Urdu), hurmah (Turkish) or kurma (Malay), The New York Times reported.
These days, restaurants offer iftar (breaking of fast) specials and buffets, and all-night food markets pop up to feed the hungry throngs.
And dates are always available, out of respect for tradition and because they provide a quick boost of energy for the eating to come.
The holy month is also the time when Muslims contribute to charity and donations for the less fortunate, alarabiya.net reported.
Charity
Mr Nasif Kayed, managing director of the Dubai-based Sheikh Mohammed Bin Rashid Centre for Cultural Understanding, said: "Charity is never obligatory, it is additional. There's no twisting your arm to do good."
But he said there's a noticeable increase in charitable work during the holy month.
"We wish the whole year was this way. That's one of the main purposes of Ramadan, to entice people to do good and to continue throughout the year," he added.
And since Ramadan this year falls during summer, it means long and hot days of fasting.
Scholars have advised Muslims in northern European countries with 16 hours or more of daylight to follow the fasting cycle of the nearest Muslim majority nation to avoid impossibly long hours without food or water.
Chairwoman Pia Jardi of the Finnish Muslim Union in Helsinki said Muslims there would be fasting for 21 hours and have just three hours or less for eating, drinking and prayer before the sun rises again.
"The good thing is that you'd eat in moderation and stick to the true, simple spirit of Ramadan," she pointed out.
"Long fasting time means you rarely want to eat heavily."

This article was first published on July 03, 2015.
Get The New Paper for more stories.