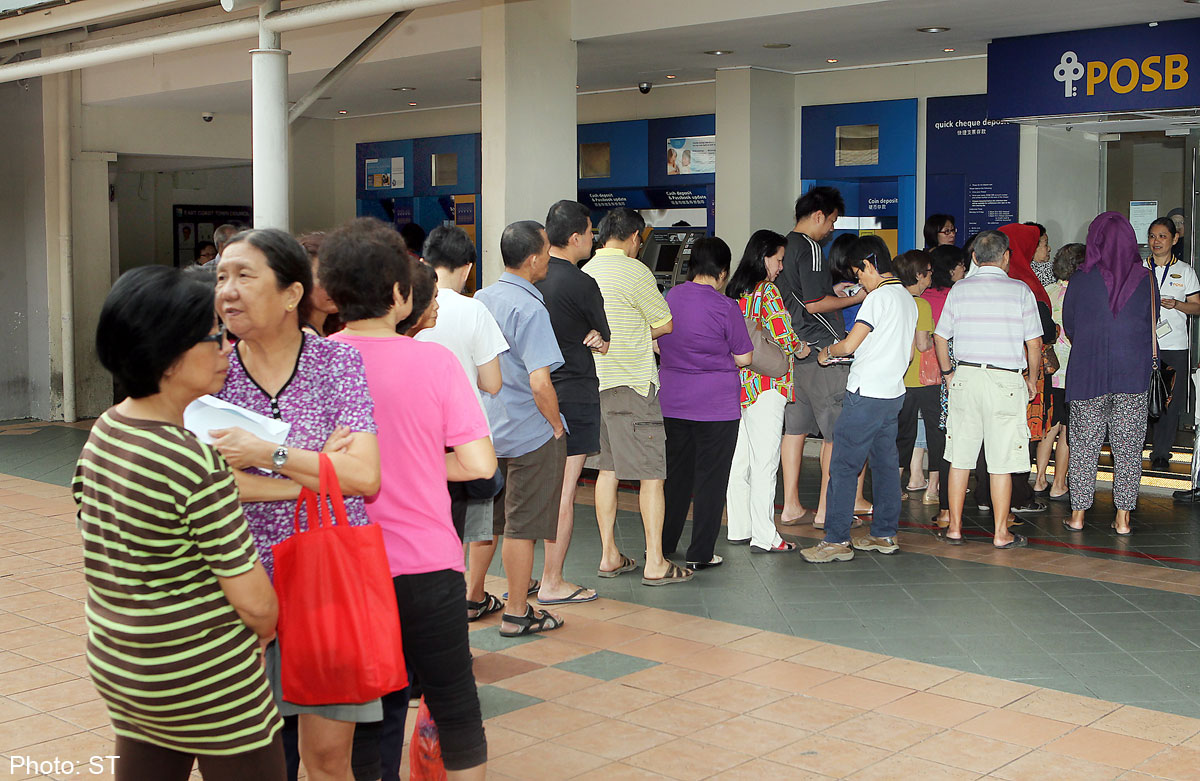 The measures unveiled by DBS Bank and POSB to reduce waiting times are commendable ("DBS, POSB roll out ways to cut waiting times"; Tuesday).
It may also be helpful to introduce a "sitting queue" system, where queue numbers are issued to customers, who can then sit and wait for their turns.
About 10 seats in front of the counters can be provided for elderly and frail customers, and bum rests along the walls can be installed for others.
Many customers do not mind waiting a little longer if they can "queue" in comfort.
Ng Chee Kheon

Get a copy of The Straits Times or go to straitstimes.com for more stories.