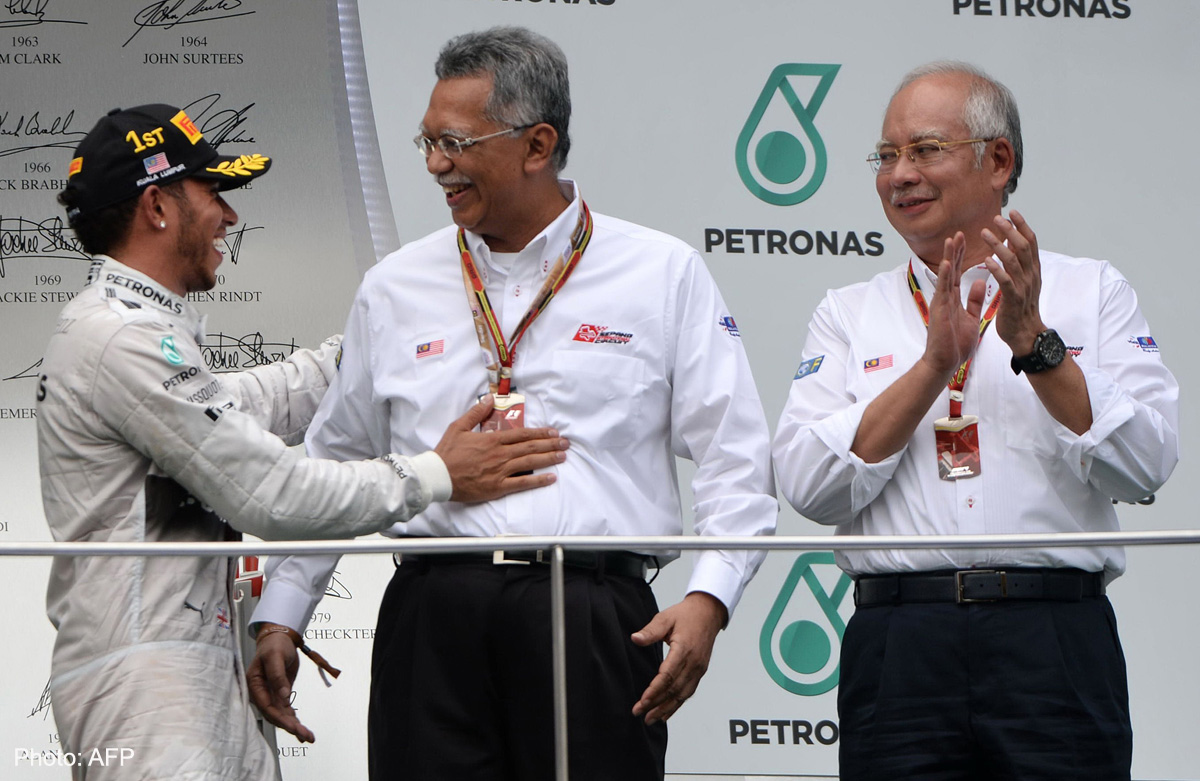 SEPANG: Prime Minister Datuk Seri Najib Razak described the 2014 Petronas Malaysian F1 Grand Prix a success despite Malaysia facing the tragedy of the missing Malaysia Airlines (MAS) flight MH370.
"It's a very good event...on other circumstances, of course the backdrop of the MH370 tragedy saw the attendance drop by about 25 per cent compared with last year (spectators) but it was still a good race," he told reporters after the 2014 Petronas Malaysian Grand Prix race at the Sepang Circuit.
On today's race, Najib said he was happy with the success by the Malaysian-backed team, Mercedes AMG Petronas F1 Team, with Britain's star driver Lewis Hamilton winning the race and his team mate, Nico Rosberg from Germany finishing second.
"And as you know the Malaysian-backed team, the Mercedes AMG Petronas F1 Team, finished the race in first and second place, so it is a good race in the Malaysian perspective," said Najib.
Rosberg had also won the season opening race in Australia two weeks ago.