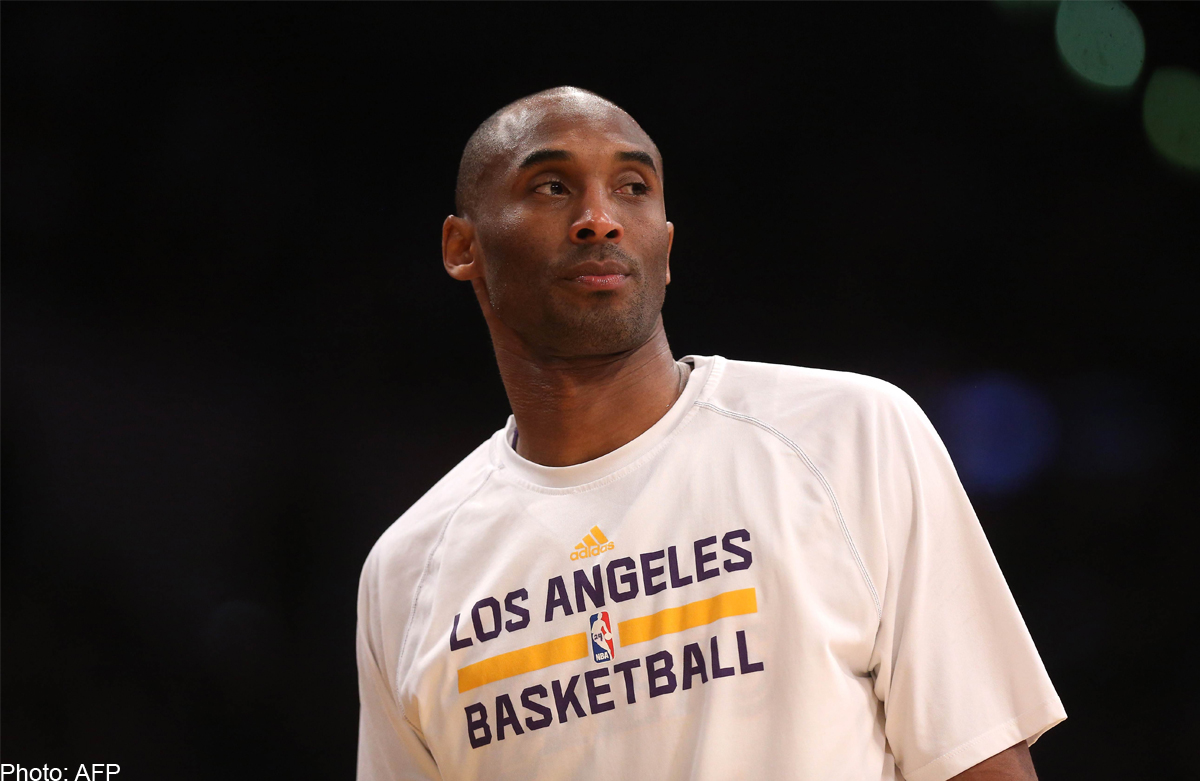 LOS ANGELES - Los Angeles Lakers star Kobe Bryant had successful shoulder surgery on Wednesday, the third-straight year he has undergone a season-ending procedure, the National Basketball Association team said.
The two-hour surgery, to repair a torn rotator cuff in his right shoulder, was performed by doctors Neal ElAttrache and Steve Lombardo at the Kerlan-Jobe Orthopedic Clinic in Los Angeles.
The 36-year-old Bryant is expected to be out nine months and doctors said with proper rehabilitation he would be able to return to the Lakers in time for his 20th season.
"I expect Kobe to make a full recovery and if all goes as expected, he should be ready for the start of the season," ElAttrache said.
For the last three years Bryant has endured a season-ending injury, after a torn Achilles tendon in April 2013 and a broken bone in his knee last season.
The 19-year veteran and five-time NBA champion suffered the injury in last Wednesday's 96-80 loss at New Orleans.
Bryant, a five-time NBA champion, is the league's highest-paid player at $23.5 million.
The Lakers made a point of giving a specific timeline for Bryant's expected return Wednesday to reiterate that they don't expect him to retire.
He injured his shoulder while dunking the ball against the Pelicans and on Monday the team announced he had opted for surgery.
"In my mind right now, he's coming back next year, unless he tells me something different," said Lakers coach Byron Scott on Wednesday.
"But I think the biggest thing with Kobe, as long as [people] are saying that he's done, he's going to come back.
"I think he proved his point this year that he still has a lot left in the tank." Bryant averaged 22.3 points, 5.7 rebounds and 5.6 assists in 35 games this season.