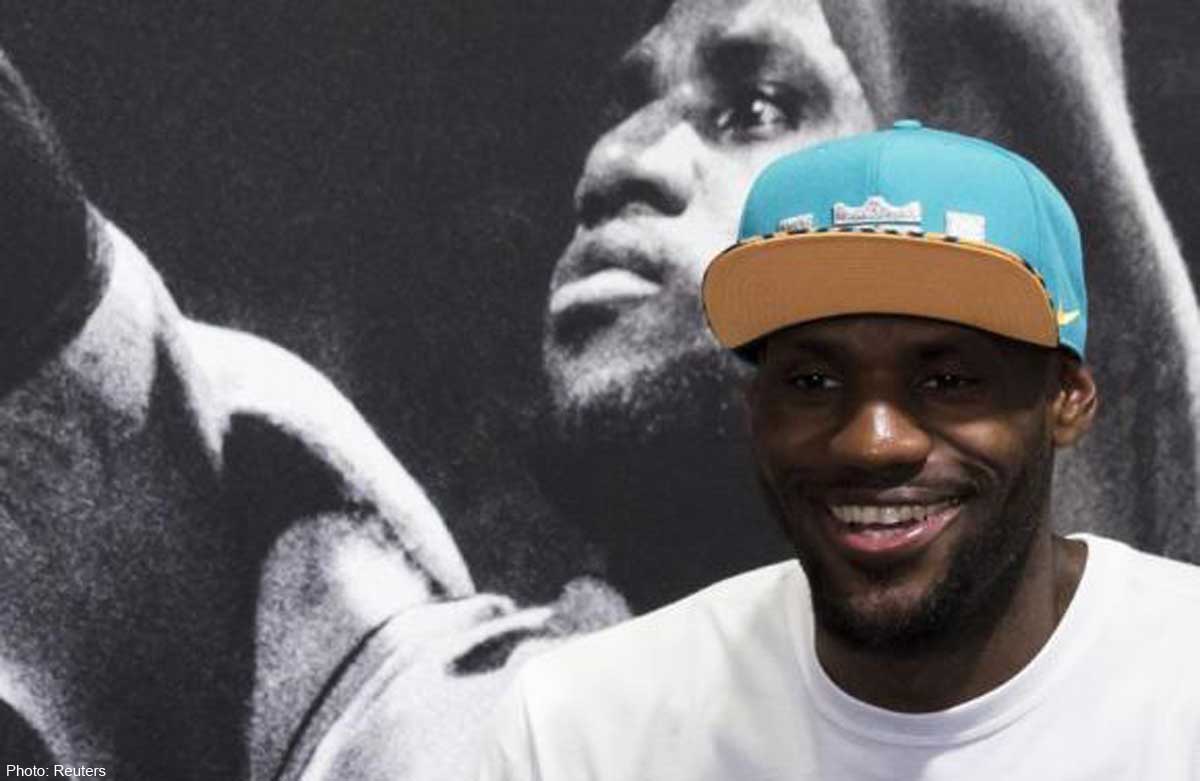 NBA star LeBron James, whose recent return to the Cleveland Cavaliers in his home state of Ohio sparked a frenzy in the small town where he has a home, sent sweet apologies to the community in the form of 800 cupcakes.
The Bath Township police department received five dozen of the desserts, along with a note apologising for "chaos" in the neighborhood, bearing the names of James, his wife, Savannah, and their two sons.
"We are all on a sugar high here," Police Chief Michael McNeely said. "There are cupcakes galore and they are the best I've ever eaten."
LaKisha Williams, co-owner of Baker Blvd. Decadent Cupcakes in Akron, said it took her staff most of Tuesday to deliver the cupcakes, a dozen at a time, to 65 homes.
The note accompanying the cupcakes read: "Dear Friend, We know things have been hectic in our neighborhood these past few weeks and we are sorry for the chaos. We are so thankful to live in this wonderful community and we are so blessed to have understanding neighbours like you."
Police and residents of Bath, a suburb of Akron where James went to high school, had to put up with hordes of fans and media flocking to his home in the days before the July 11 announcement that he was signing a free agent contract with the Cavaliers.
James, a four-time winner of the NBA's most valuable player award, started his career in Cleveland in 2006 but broke fans' hearts five seasons later when he signed as a free agent with the Miami Heat. The Heat won two NBA titles in four seasons with James and Cavs fans hope he can bring a championship to Cleveland.