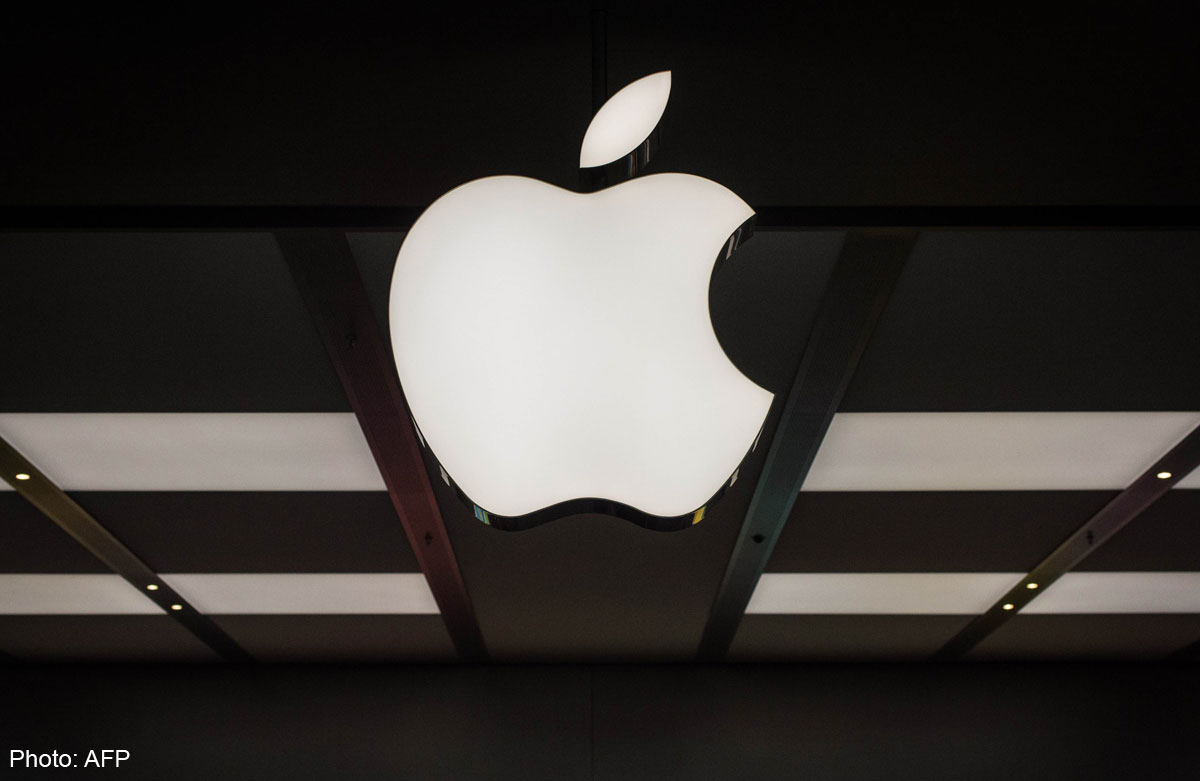 TOKYO - Apple is to release its newest iPhone in September, with higher resolution and bigger screens, a report said Friday, its latest salvo in the smartphone wars where it has lost global market share to rivals such as Samsung.
The new handset, expected to be called the iPhone 6, is to come in two versions with a 4.7- or 5.5-inch screen, both bigger than the current four-inch panel, the respected Nikkei business daily said, without citing sources.
US-based Apple is ordering its higher-resolution liquid crystal display screens from Japanese electronics giant Sharp, Japan Display and South Korea's LG Display, it added.
Apple released the iPhone 5 in September 2012 and newer versions in the series last year.
A Japan-based spokesman for the California tech giant could not be immediately reached for comment on the Nikkei report, which was widely picked up by a string of technology news websites.
The Nikkei story comes after Taiwan's Commercial Times said this month that Taiwan Semiconductor Manufacturing Co. had started producing chips for the next iPhone.
That news fed rumours that Apple is reducing its reliance for parts on South Korean giant Samsung, its main competitor in the mobile phone market and a bitter rival with which it is contesting several copyright court battles globally.
Samsung in February unveiled its new flagship Galaxy S5 smartphone armed with a fingerprint scanner and a built-in heart rate sensor, as it tries to cement its leadership of the multibillion-dollar market.
However, the South Korean giant voiced annoyance after domestic telecoms operators released its latest smartphone ahead of schedule in order to dodge sales restrictions imposed by regulators. The world's biggest mobile phone maker had planned a worldwide debut of the Galaxy S5 on April 11.
Samsung made about 30 per cent of all smartphones sold globally last year, nearly twice the share of Apple.
Fierce competition, profit concerns 
A survey by International Data Corporation (IDC) last month said Google's Android system - used by Samsung among others - extended its gains over Apple's iPhone in the last quarter of 2013, and Windows Phone grabbed the number three market position.
But other challengers are moving up the ranks with Taiwan's HTC Corp. having launched an update of its HTC One smartphone while Sony has seen strong sales of its Xperia offering.
Global shipments of smartphones last year topped a billion for the first time, up 38.4 per cent from the 725.3 million shipped in 2012.
Apple, however, had the lowest year-on-year increase of all major smartphone makers even though its 5S and 5C models were available in more countries, according to IDC.
While record iPhone and iPad sales pushed Apple's fourth-quarter revenue to a new high investors have been concerned over weaker profits in fierce mobile gadget markets.
The California-based tech giant reported net income of US$13.1 billion (S$16.52 billion) on revenue of US$57.6 billion in the quarter that ended December 28, helped by selling 51 million iPhones.
The profit was the same as Apple reported in the same quarter a year earlier when its revenue was US$54.5 billion.
The firm is leaning on the potentially huge Chinese market as its looks to power future growth.
In January, that goal got a boost as China Mobile, the country's biggest wireless provider, started selling the iPhone to millions of customers nationwide, ending a six-year wait in a crucial market.
China Mobile has a 760 million-strong customer base and its plans to roll out the world's largest 4G (fourth generation) network have both companies forecasting a fruitful union.
A Sharp spokeswoman declined to comment on the Nikkei report Friday, as the company's Tokyo-listed shares rose 1.63 per cent, outpacing a 0.50 per cent increase in the broader market.
iPhone 6 rumoured to come with 10MP camera
Sidney Wong
Hardware Zone
Besides a rumoured increase in display size, Apple is also alleged to be improving the imaging hardware on the next generation iPhone.
Quoting information from sources within the supply chain in Taiwan, Chinese website IT168 reports that the next generation iPhone will have a 10-megapixel rear camera with an aperture of f/1.8 and improved filter.
Currently, there are two other smartphones with similar apertures which are the Lenovo K900 and Vibe Z. A bigger aperture will improve image quality in low light conditions. Moreover, IT168 claims that the next iPhone will come with a new filter made by Japanese resin manufacturer JSR using transparent resin.
JSR's Arton resin is already being used on digital and video cameras with CMOS sensors. These filters are thinner and lighter than the conventional IR filters used in some camera phones such as the iPhone 5S. As resin is able to minimise colour shift of CMOS image sensors, the new filter can capture better images.
The 8-megapixel rear camera of the iPhone 5S is very capable as it can hold its own against the Android flagship devices sporting 13-megapixel cameras and can even give the Nokia Lumia 1020 a run for its money.
With rival handset makers adopting better camera technologies this year, it is timely for Apple to boost the imaging capabilities of its next iPhone to stay ahead.
iPhone 6 could have unbreakable sapphire crystal display
Last year, Apple struck a deal with GT Advanced to manufacture sapphire crystals. According to reports on Feb 11, 2014, Apple has acquired machinery to allow it to produce over 100 million sapphire crystal displays a year.
Although sapphire crystal is currently being used on the iPhone 5S' biometric sensor, there is evidence to suggest that the new machinery acquired is not used for the production of small sapphire crystal pieces.
Specifically, the machine in question is the Intego Sirius Sapphire Display Inspection Tool, which is used to inspect large size sapphire crystal displays to ensure that they meet quality standards.
For quite some time now, Apple has been rumoured to be pondering the use of sapphire crystal displays for their iPhones. The use of a sapphire crystal would render the iPhone's display to be virtually scratch-proof. However, sapphire crystals are also known to be brittle and can shatter quite easily if dropped. This has led many to ponder about the plausibility of such a move.
Bearing in mind that the machine inspects larger size crystals, could it mean sapphire crystal displays for Macs? This is unlikely considering that displays of Macs and MacBook Pros are unlikely to be put in a situation where they would get scratched.
Given that sapphire crystal is widely employed in the watch industry, maybe that's what the machinery is for. Given Apple's eye for quality and design, it would be unthinkable that if the rumored iWatch would come without sapphire crystal.

Visit Hardware Zone for more stories.