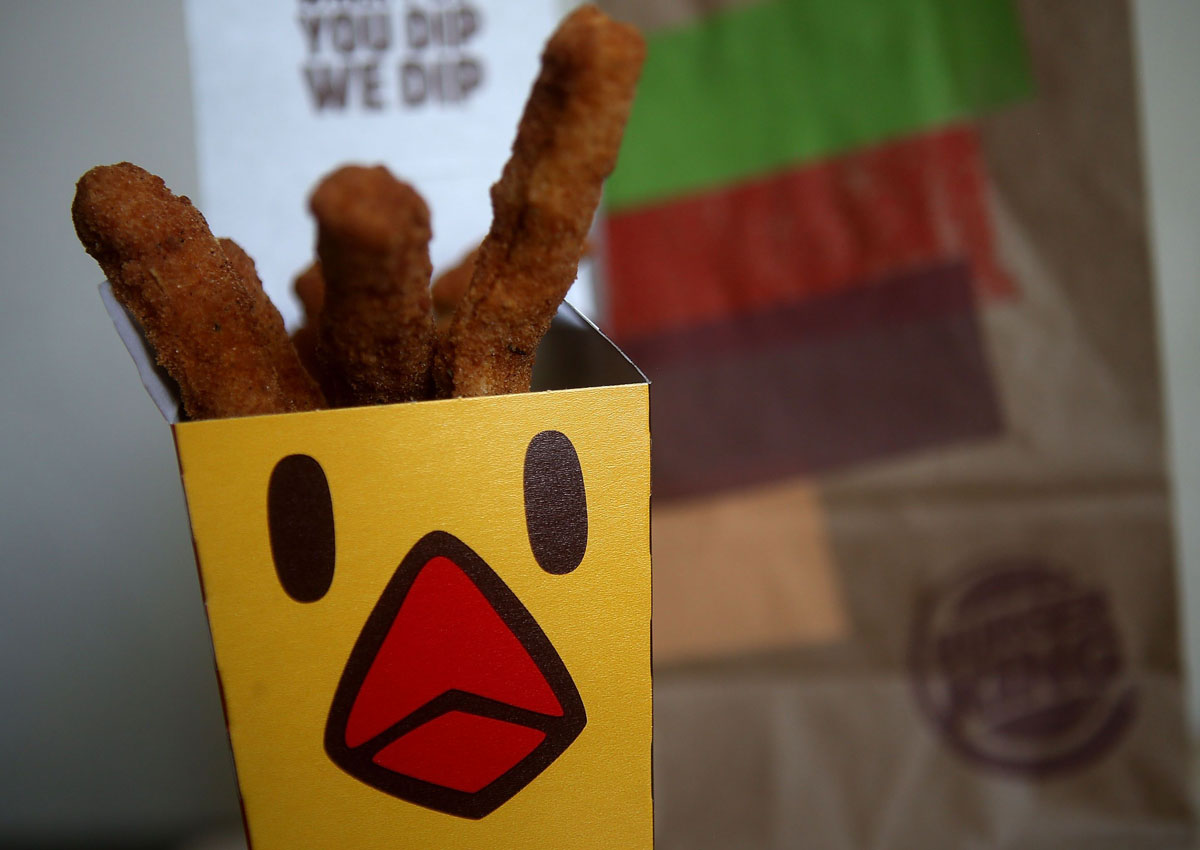 Restaurant Brands International Inc , formed out of Burger King's takeover of Canadian coffee chain Tim Hortons last year, reported a better-than-expected quarterly profit as new menu items helped attract customers.
The world's third-largest fast- food restaurant group's shares rose 7.5 per cent to a five-month high on Monday after both chains posted a rise in second-quarter comparable restaurant sales.
Burger King's comparable sales rose 6.7 per cent, the most in nearly a decade, helped by the launch of items such as extra long pulled pork sandwiches and mozzarella bacon cheeseburgers as well as the re-launch of chicken fries.
The rise in Burger King's sales was in sharp contrast to a 0.7 per cent drop in same-restaurant sales at McDonald's Corp , the world's biggest fast- food chain. "I think (Burger King) has been more innovative with their new product offerings than McDonald's has," said Stephens Inc analyst William Slabaugh.
Burger King in March brought back chicken fries, taken off the menu in 2012, due to strong demand from customers. "... Our guests were telling us on Twitter how much they liked them," Chief Financial Officer Joshua Kobza said on a post-earnings call.
Tim Hortons has also been adding new items such as crispy chicken sandwiches and grilled paninis to boost lunch-time traffic.
Menu items such as salads and wraps, which are healthier than the fast-food at McDonald's and Yum Brands Inc's KFC, also helped Tim Hortons, analysts said.
Strong demand for new drinks such as creamy chocolate chill beverage and for old favourite dark roast coffee also helped drive a 5.5 per cent rise in comparable sales at Tim Hortons.
Restaurant Brands was working with partners in the United States to speed up Tim Hortons' expansion, Chief Executive Daniel Schwartz said, without naming the partners.
The company opened 52 net new Tim Hortons restaurants and 141 net new Burger King restaurants in the three months ended June 30.
Restaurant Brands, posting quarterly results for the third time since Burger King's acquisition of Tim Hortons last August, reported a second-quarter net profit compared with a first-quarter loss.
On an adjusted basis, it earned 30 cents per share, beating analysts' average estimate of 25 cents, according to Thomson Reuters I/B/E/S.
Revenue rose nearly 12 per cent to US$1.04 billion (S$1.42 billion), narrowly beating analysts' expectations of US$1.01 billion.
Restaurant Brands' shares closed 3.9 per cent higher at C$54.21 (S$56.90), after touching a session high of C$56.09.