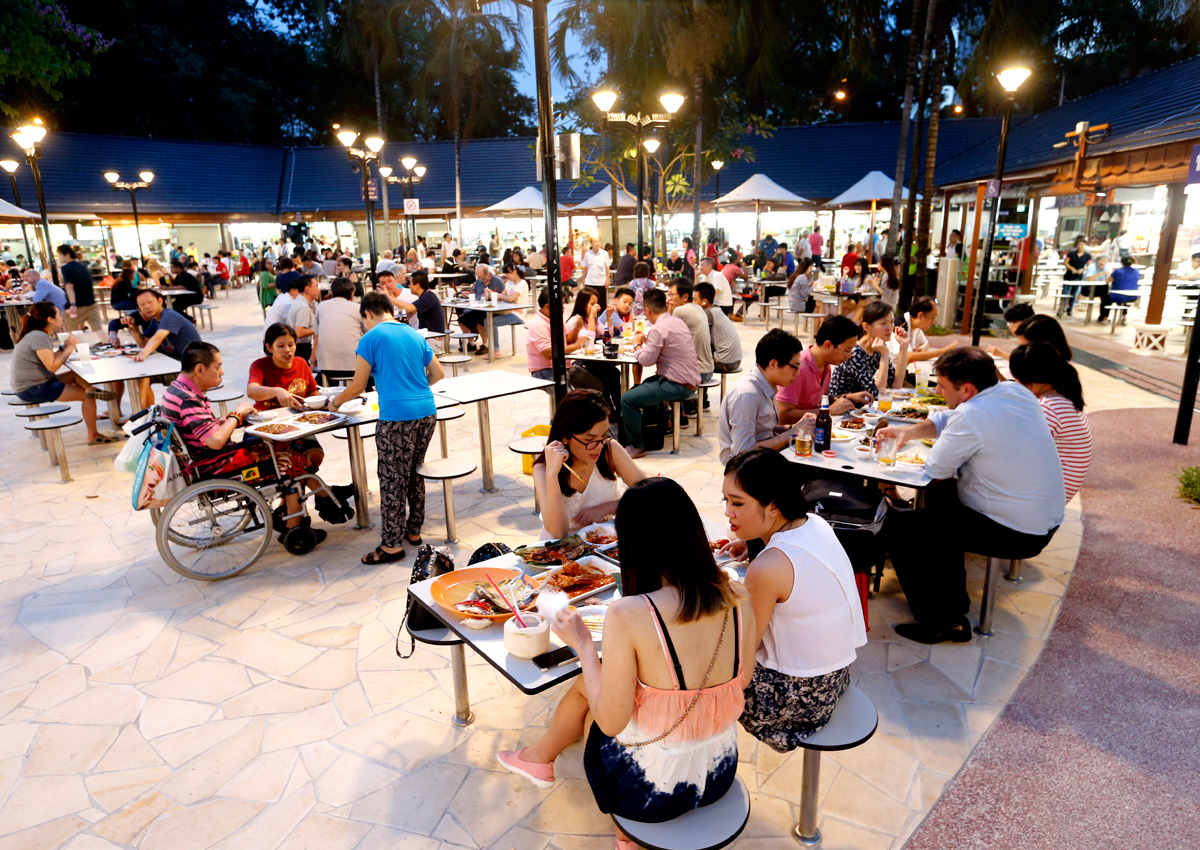 NEWTON Food Centre has reopened after being closed for three months because of upgrading works.
The hawker centre, which is popular with tourists, reopened for business last week with its aisles now made more spacious, as well as new toilets, tables and chairs.
It also has energy-efficient LED lighting indoors and several basins for customers to wash their hands.
Most stall owners have stayed on with the centre. Those spoken to said they do not know yet if their monthly rent will increase.
Still, some hawkers have already raised their prices.
Well-known Bee Heng Popiah stall now sells its popiah for $2.20, up from $2 previously.
The XO Minced Meat Noodle stall also raised prices by $0.50 for each bowl of noodles.
But Bee Heng Popiah has still been receiving good response, said Gary Tan, 53, who runs the stall.
He noted that it sold out its food by 8pm on Monday, which is unusual.
"Our regulars missed us so they came back," he said.
Vendors said they are happy with the refurbishment.
"Now, there are basins to wash hands. Toilets are also cleaner, there are more fans and it is more open and brighter," said Eric Tan, 58, a shop assistant at Thai food stall Bangkok Express.
During lunchtime at the food centre on Tuesday, there were about 30 stalls open and a sizeable crowd from offices nearby.
Some hawkers, however, lamented that the usual crowd has not returned.
"Only those who live and work nearby know that we have opened already. Most people don't know," said Henry Quek, 58, who has run the Tanglin Oyster Omelette stall at the centre for about 15 years.
Shannon Hon, 27, who has been to the food centre every day since last Wednesday, said she goes there as it is the nearest option from her office on Winstedt Road.
"I like the kway chap and Hokkien mee. It is also easier to find seats here during lunchtime because it is big," said the meetings and events executive.
During a visit to the centre on Tuesday evening, 58 stalls were open.
Touting, a long-time bugbear at the hawker centre, seemed less of a problem.
Salesman Max Chong, 41, a regular at the hawker centre, noted that the physical changes are not obvious and that he was not bothered by touting tactics.
"The touts are not aggressive. All they do is place a menu on your table," he said.
jalmsab@sph.com.sg
chiaytr@sph.com.sg

Get MyPaper for more stories.