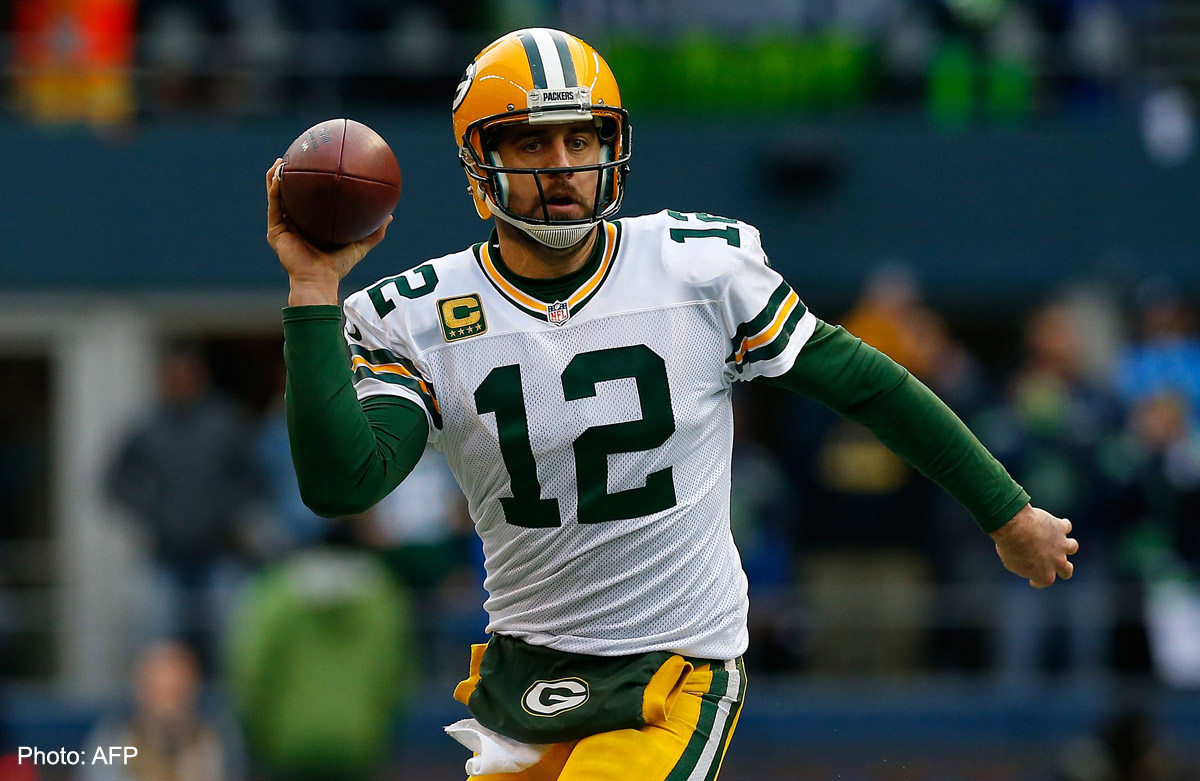 PHOENIX - Green Bay Packers quarterback Aaron Rodgers was named the National Football League's Most Valuable Player on Saturday, joining an impressive list of future Hall of Famers to have won the award multiple times.
While Rodgers's statistics during the 2014 regular season were not of the record-setting variety he set in 2011, when he first won the MVP award, they were still impressive.
He completed 65.6 per cent of his passes for 4,381 yards and 38 touchdowns with just five interceptions. That gave him a 112.2 passer rating that was second best in the league.
He ranked third in the league in touchdown passes and threw the least amount of interceptions of any full-season starter.
But Rodgers, who suffered a crushing defeat in the NFC championship game two weeks ago at the hands of the Seattle Seahawks, said he would trade the award for a chance to play in Sunday's Super Bowl against the New England Patriots.
"I'd rather be at the hotel right now waiting to play tomorrow," Rodgers said after accepting the award at Phoenix Symphony Hall. "But this is a great night. It's hard not to get emotional up there."
Rodgers had the Packers in position to earn a berth in the Super Bowl game but they squandered a 12-point lead with three minutes to play in regulation before falling in overtime to Seattle.
After accepting the award Rodgers reflected on the list of players with multiple MVPs to their name, a group that includes future Hall of Famers Peyton Manning and Tom Brady.
"That's a great list to be mentioned with those guys, it's an honour," said Rodgers. "Peyton set the gold standard, he and Tom Brady, as far as my generation. Twice is great, it means there's been some consistency and that's what I pride myself on."
Rodgers also offered his thoughts on Manning, a 38-year-old record-setting quarterback and owner of five MVP awards, who has been non-committal about his future plans with the Denver Broncos since a crushing playoff loss two weeks ago.
"Peyton is an incredible player, he's done it for so long," said Rodgers. "He has nothing left to prove. He's done it all: won a Super Bowl, countless MVPs ... he's an incredible player.
"If he wants to come back it's great for the league and if he doesn't he'll be standing on this stage in five years (when he would be eligible for the Hall of Fame)."