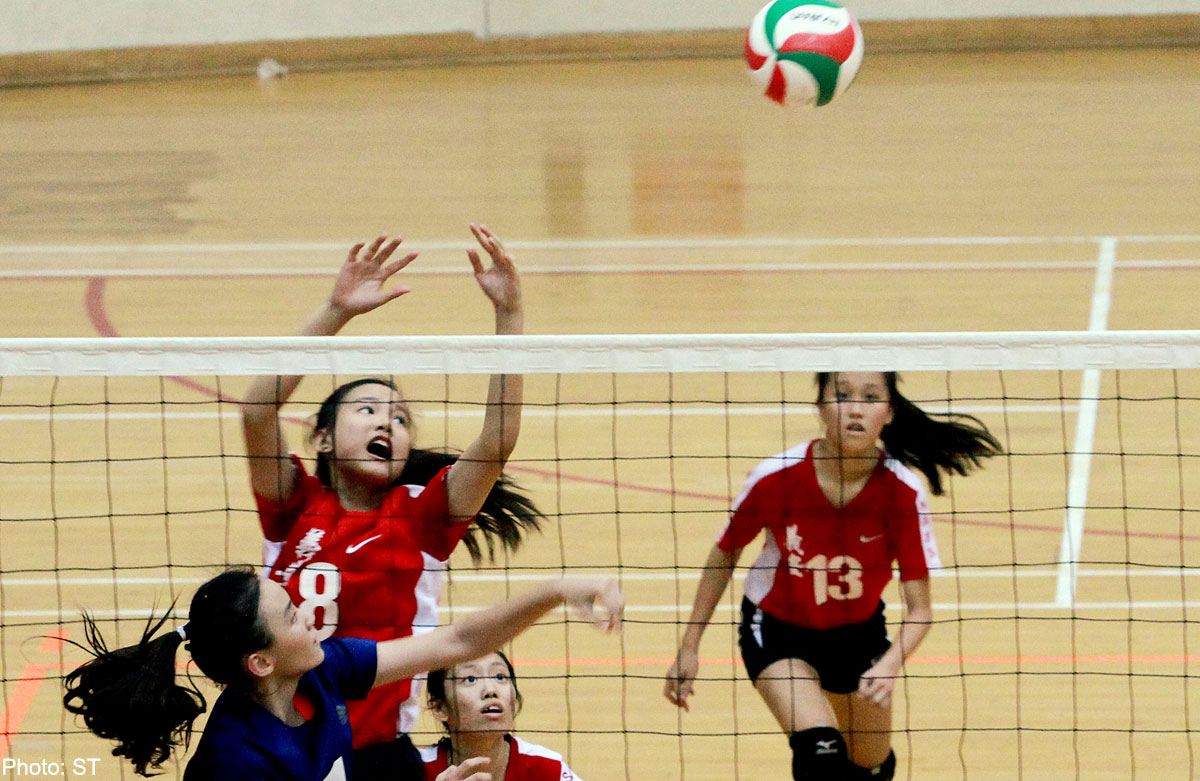 SINGAPORE - Their opponents had beaten them twice in the zonal competition at this year's Schools National Volleyball Championships.
But the Ngee Ann Secondary School B Division girls' team won when it mattered most, clinching the national title by beating St Hilda's Secondary School 3-1.
In a keenly-contested match, Ngee Ann took the first two sets 25-21 and 26-24.
St Hilda's, inspired by Charmaine Wong who made several blocks at the net, ignited hopes of a comeback when they took the third set 25-22.
However, Ngee Ann held their nerves to take the fourth set 25-18 to claim their first B Division girls' volleyball title in 13 years.
"We really wanted to beat them after losing to them twice previously in the zonal competition, and to do so in the final makes the victory sweeter," captain Isabel Lim said.
Ngee Ann had an unlikely source of motivation in Dunman Secondary School (DSS).
Isabel said her team train together and are on good terms with the Dunman team, who were eliminated by St Hilda's in the quarter-finals. "So we wanted to do it for them too," she added.
Ngee Ann teacher-in-charge Wong Keng Tong said: "The girls were really determined and had worked hard so they deserve the title."
St Hilda's may have lost but captain Trina Ang, 16, remained positive. She said her team did not bond well initially at the championships but the entire experience had since brought the players closer together.
But St Hilda's retained the boys B Division title with a 3-0 victory over Dunman Secondary.
Their loss to Dunman during the zonal final in February had inspired them to do better in the national championships.
"We were complacent in that game and the defeat by DSS came as a wake-up call, so we have to thank them for that," said captain Dennis Lim.
twtoh@sph.com.sg
This article was published on April 12 in The Straits Times.


Get a copy of The Straits Times or go to straitstimes.com for more stories.